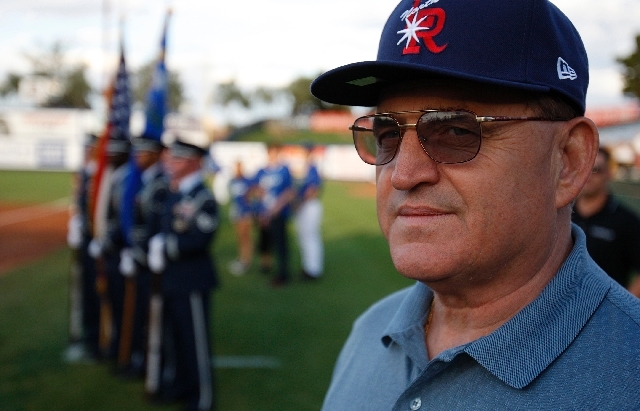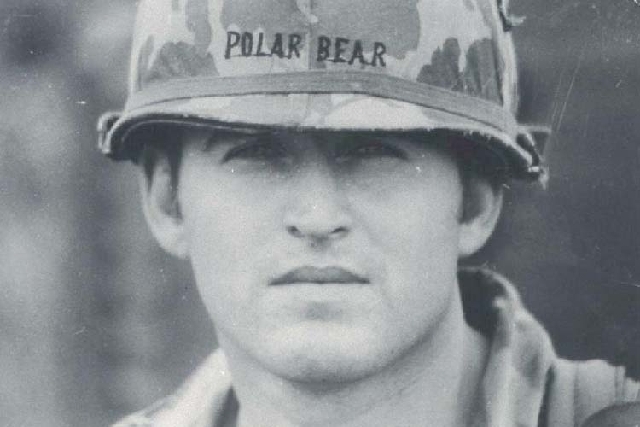 With his signature Monday, President Barack Obama put the finishing touches on a new Stolen Valor law that makes it a crime to lie about receiving a military medal and targets people who try to profit by falsely passing themselves off as war heroes.
The measure with wide support in Congress and sponsorship by Rep. Joe Heck and Sen. Dean Heller, both R-Nev., drew accolades from Las Vegas Valley veterans who for more than a decade have called for punishment of military frauds, phonies and those who embellish their service records.
"The new Stolen Valor Act will go a long way in keeping the integrity of the military awards system," said retired Lt. Col. Bill Anton of North Las Vegas, a member of the Army Ranger Hall of Fame who supported the Stolen Valor Act since it was first proposed in 2005.
"Our Veterans deserve this, as it keeps the 'jackals and low-lifes' from trying to cash in on all of our hard work," he said. "The veterans have something that these wannabes don't have — that is integrity."
Jack Donahue, president of the Las Vegas Chapter of the Distinguished Flying Cross Society, was also grateful that Obama signed the Stolen Valor Act of 2013, which cleared both chambers of Congress last month.
"It is about time that these phonies and wannabes are held accountable for years of lies for their own monetary gain while disrespecting true warriors," said Donahue, a helicopter gunship pilot during the Vietnam War who was awarded a Distinguished Flying Cross, a Bronze Star for meritorious service and 36 Air Medals, including some for valor.
"I doubt if they ever donated to the Wounded Warrior Project or volunteered at a veterans or military hospital," he added.
The measure revives a previous law struck down by the U.S. Supreme Court. The court, citing the case of a California man, Xavier Alvarez, who was convicted for claiming falsely in 2007 that he had been awarded the Medal of Honor, said it may be disreputable to lie about receiving a medal, but it's protected under the First Amendment of the U.S. Constitution.
The new law is narrower, making it a federal crime to lie about receiving a medal or ribbon for combat bravery with the intent to gain financially. It aims at individuals who misrepresent themselves in order to obtain government benefits, contracts, or jobs set aside for veterans. Violators could be fined and face up to a year in prison.
Heck, a member of the House Armed Services Committee, has pursued a constitutionally-sound version of the Stolen Valor law since 2011.
"I'm pleased that the valor and integrity of our military awards, along with the men and women who have earned them, are once again protected by law," Heck said in a statement.
Obama's signing "marks the end of a process that began with a meeting of my local veterans advisory panel and has ended at the White House," he said.
Heller was equally pleased that Obama signed the measure.
"The brave acts of the men and women in our military should be honored and protected," Heller said in a statement. "Thanks to the hard work of Rep. Heck and those who joined us in support of this issue, the recognition that these men and women earned will be preserved."
In Nevada's only prosecution under the previous Stolen Valor Act, David M. Perelman served one year in prison after pleading guilty to theft of government funds, a felony, and unlawful wearing of a service medal, a misdemeanor.
Perelman, a former Veterans Affairs employee and Air Force veteran, fraudulently obtained a Purple Heart, wore it in public and used it to obtain more than $180,000 in disability benefits.
Before pleading guilty in his Nevada case, Perelman had argued that he was charged under a portion of the Stolen Valor Act that violates the First Amendment. The court rejected his argument and the 9th U.S. Circuit Court of Appeals affirmed, ruling his intent to deceive was engaging in criminal conduct.
The Associated Press contributed to this report. Contact reporter Keith Rogers at krogers@reviewjournal.com or 702-383-0308.