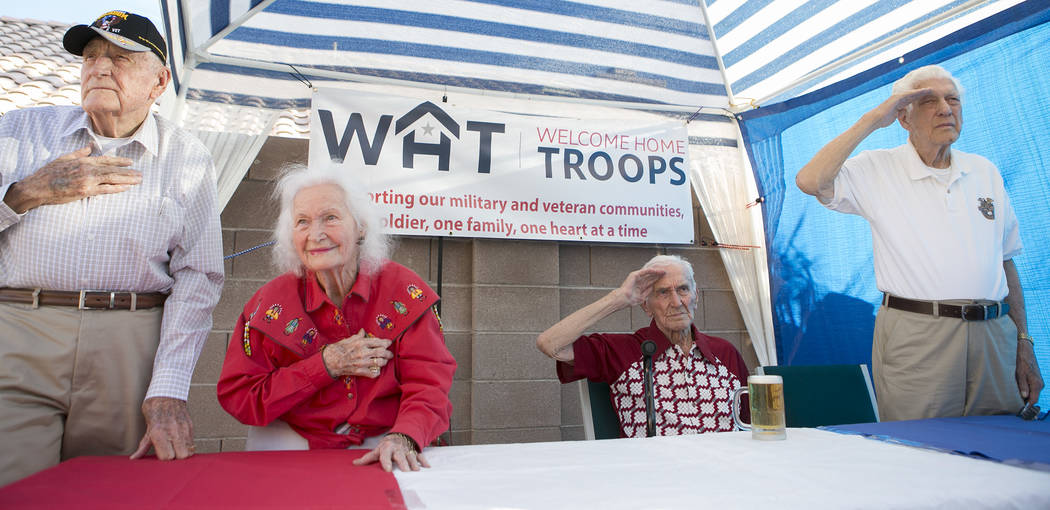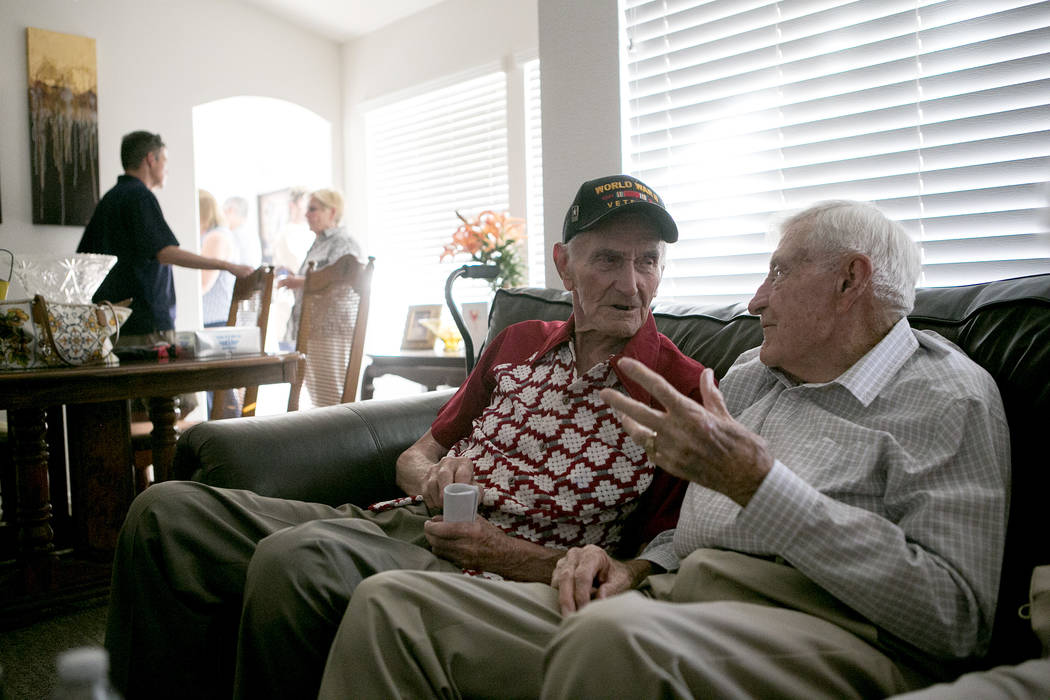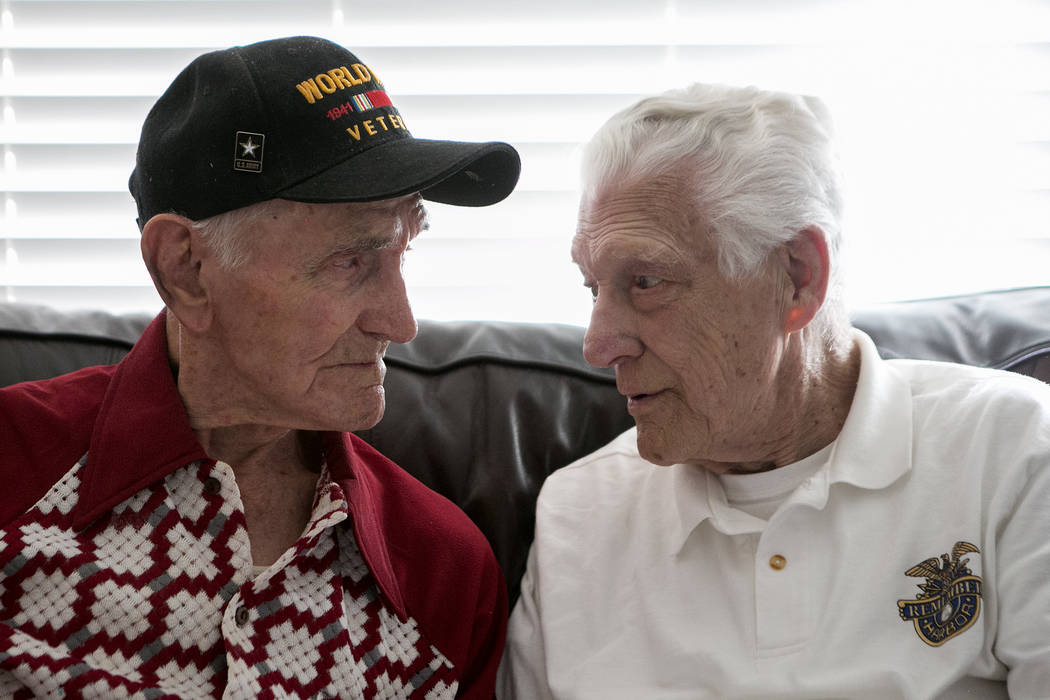 It was Allen Panowich's 101st birthday on Wednesday. And he had a few friends over to celebrate.
The World War II veteran was honored at his Las Vegas home with a barbecue party. During the war, Panowich took part in D-Day on June 6, 1944, the day the Allies invaded Western Europe.
There were other WWII veterans at the party too, including Ed Hall (a Pearl Harbor survivor) and Jim Parker (a B-17 bomber pilot).