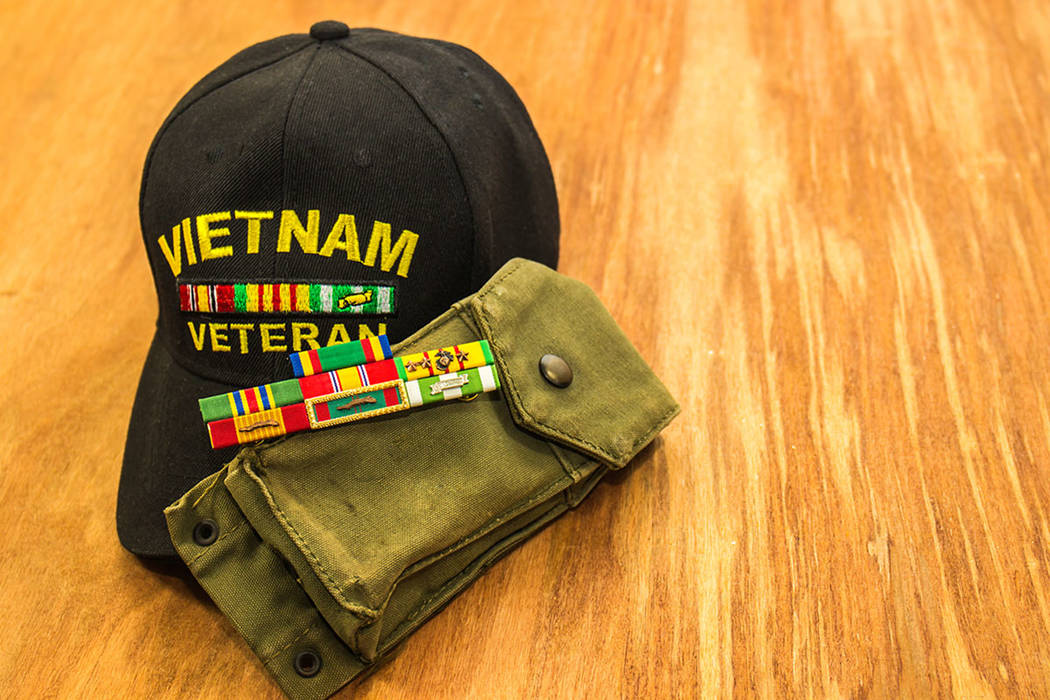 When some Vietnam veterans returned from war, they were not well received.
On Monday, their military service will be publicly acknowledged by Humana in Henderson, at a Vietnam Veterans Pinning and Proclamation Ceremony.
"This is a special moment for many Vietnam veterans who were not welcomed home in the way veterans are today," spokeswoman Marina Renneke said in an email.
From 10 a.m. to noon, about 75 local veterans who served on active duty in the armed forces between Nov. 1, 1955, and May 15, 1975, are expected to participate in the ceremony.
Humana, a health and well-being company, is hosting the event as a partner with the Vietnam War Commemoration, a federal program established in 2012 to commemorate the 50th anniversary of the Vietnam War, and to thank and honor Vietnam veterans.
According to the Department of Veterans Affairs, 9 million Americans served on active duty in the U.S. Armed Forces during the Vietnam War. Approximately 7 million are living today.
To reach these numbers, the program has enlisted the aid of groups at the local, state and national levels to conduct pinning events and activities that recognize Vietnam veterans and their families, Renneke said.
Contact Briana Erickson at berickson@reviewjournal.com or 702-387-5244. Follow @brianarerick on Twitter.