Military vets back at work improving access to regional parks
September 23, 2016 - 5:31 pm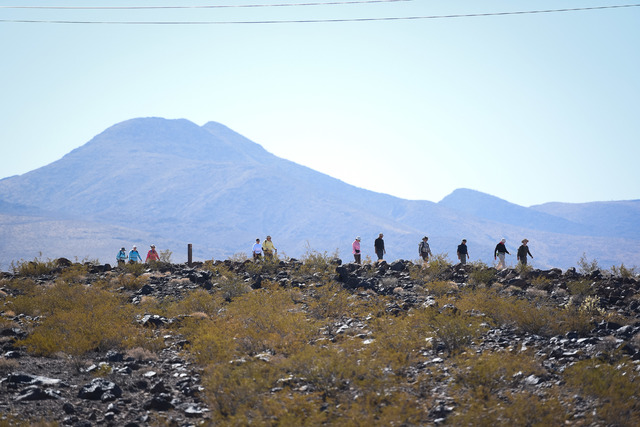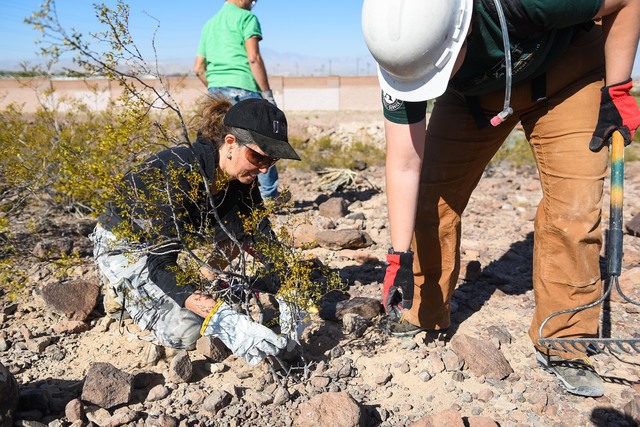 Military veterans are joining forces with outdoor enthusiasts and the Nevada Conservation Corps to rebuild trails and restore habitats on public lands under a program now in its second year.
The effort, known as "From Military Service to Green Service: Veterans Conservation Corps," puts young military veterans who are part of the Nevada Conservation Corps to work supporting the Sloan Canyon National Conservation Area and the Basin and Range National Monument.
The veterans corps, aimed at giving veterans jobs in the outdoors, is funded by the NV Energy Foundation through a $75,000 grant to Conservation Lands Foundation.
The foundations launched the collaborative effort last year with Friends of Sloan Canyon, the Nevada Conservation Corps and staff from the Bureau of Land Management and renewed it for a second year beginning Friday. First up on the agenda was adding new signs and doing trail repair at Anthem Hills Park in Henderson.