Nevada National Guard cavalry receives 59 new Bradley vehicles and tanks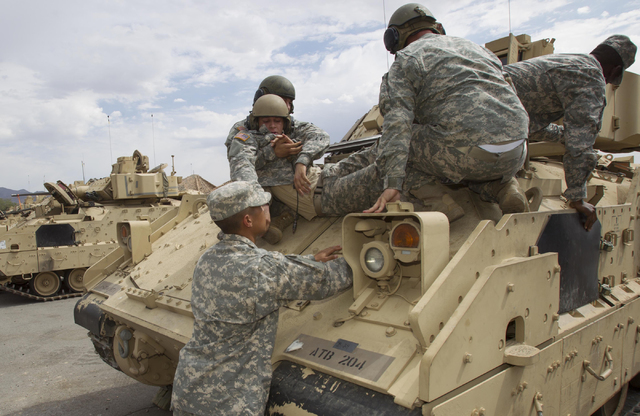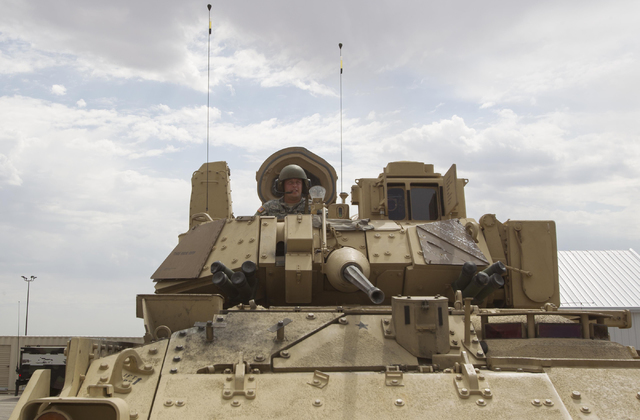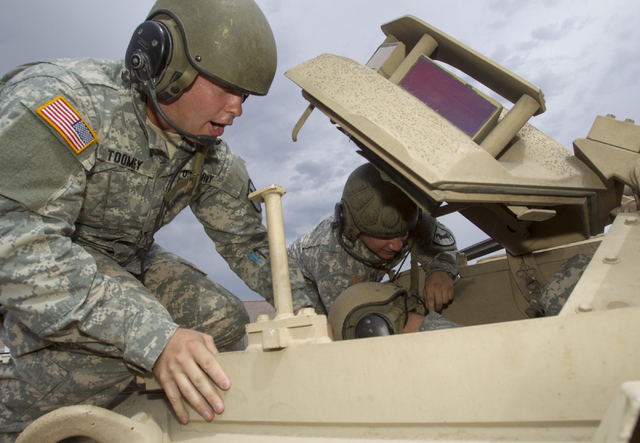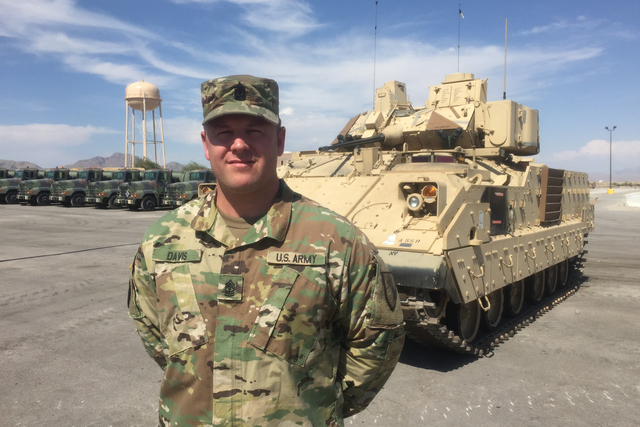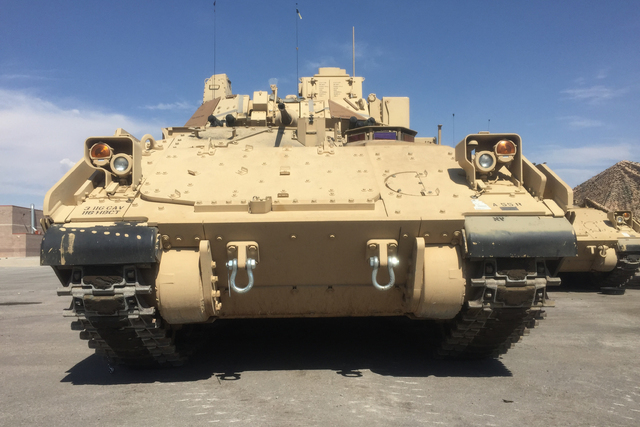 Nevada's armored cavalry just got bigger and stronger, bolstered by more than $270 million in equipment that includes 59 new Bradley Fighting Vehicles and tanks.
About 100 soldiers began training this week on those high-tech infantry fighting machines. And their assigned unit, the "Wildhorse" 1st Squadron, 221st Cavalry Regiment of the Nevada Army National Guard — the same one that returned from a yearlong deployment to Afghanistan in 2010 — is expanding to become part of the 116th Cavalry Brigade Combat Team in Boise, Idaho.
That's where most of the Bradley vehicles and tanks will be located for live-fire training and possible deployment.
The package also includes 14 M1A1 AIM-SA tanks at roughly $6 million apiece. The expansion includes fuel and ammunition support and training, all funded by the Department of the Army for the National Guard Bureau.
"We're growing tremendously," said Wildhorse Squadron 1st Sgt. Michael Davis. "We're getting these because the other ones are outdated. We're going to get the newest models. The Bradley M2A3 is the latest model that the Army is currently fielding.
"It's good to keep the armor in this state because it shows our commitment to the organization and the soldiers and our force," he said.
Nevada Guard soldiers were learning Friday how to operate the new Bradleys, using simulators inside the Clark County Armory and getting a hands on feel for the machines in a lot behind the armory at the Las Vegas Valley's north end. Former military experts who work for the Tank and Automotive Command are conducting the training.
Davis said the Nevada Guard is turning in 26 of the older, outdated Bradley models.
"Armor is one of the best ways to protect our nation, hands down," he said. "We can defeat forces on the battlefield that no other country can."
Contact Keith Rogers at krogers@reviewjournal.com or 702-383-0308. Find @KeithRogers2 on Twitter.