Nevada program helps valley veterans tackle the work force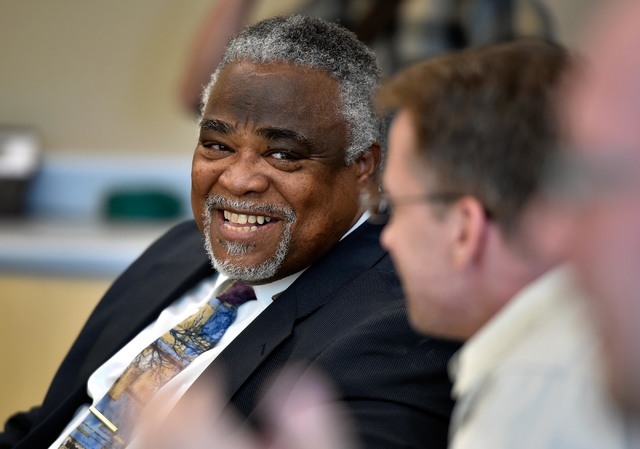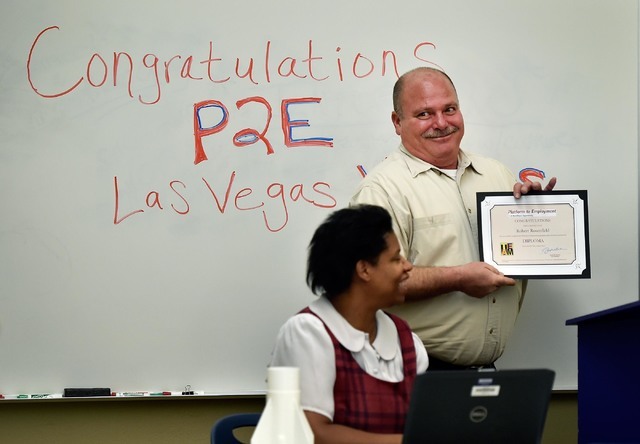 A group of 21 veterans eager to shed their long-term unemployment status graduated Friday from a program designed to do just that.
The veteran contingent was honored at a ceremony at Vegas PBS for completing the Platform to Employment program, run by the Nevada Department of Employment, Training and Rehabilitation.
This is the sixth class to complete the program in Nevada since 2014 and the first all-veteran group.
Through the first five classes, about 66 percent of participants have returned to work, according to the employment department.
Long-term unemployment refers to someone who has been unemployed for 27 weeks or more.
Roy Brown, veterans program coordinator with the state employment department, said the all-veteran group was beneficial because the participants had shared experiences.
Brown added that the five-week program, which includes career readiness workshops, skills assessments and coaching, was distinctly comprehensive and "a good confidence-builder for them."
Once the program is complete, the staff helps the participants find work at local companies.
Patrick Elmore, 55, said he was humbled when a program instructor evaluated his resume, which hadn't been updated in nearly 15 years. Elmore, an Air Force veteran, said he began watching a lot of game shows after losing his job as a hotel manager last year.
But after completing the program, he's been hired as an instructor at a local driving school.
After being hired on the spot, Elmore said he couldn't wait to tell his wife the good news.
"It was really cool," said Elmore.
Chris Garey, 62, served as a U.S. Air Force and Army medic for 24 years. After leaving the military, Garey worked as an environmental scientist with various companies until he was laid off a year ago.
Through the program, Garey said he learned how to better search and apply for jobs online.
"The way employers select their employees has dramatically changed in the last few decades," said Garey, who has an interview with an environmental company next week.
The placements are made on a trial basis, with up to eight weeks of wages subsidized by the program. The arrangement gives employers a risk-free opportunity to evaluate candidates. If the candidate is a good fit, employers can hire them full-time.
Contact Alexander S. Corey at acorey@reviewjournal.com or 702-383-0270. Find @acoreynews on Twitter.