Nevada World War II vets visit D.C. memorials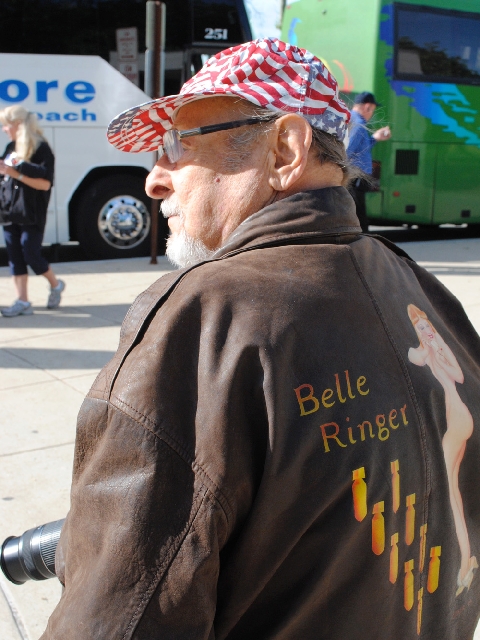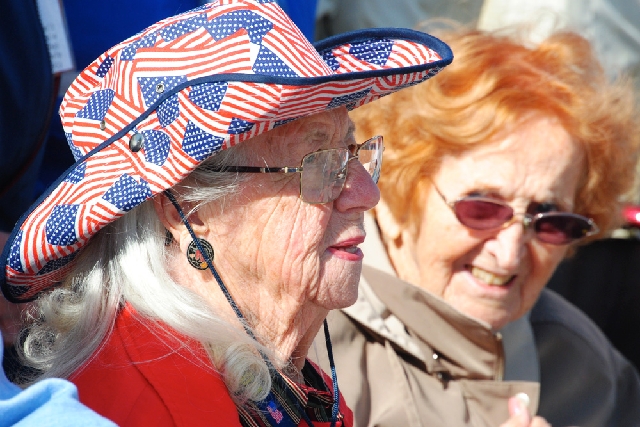 WASHINGTON — Looking out at the World War II Memorial, Rudy Moraga is quiet for a moment as he composes his thoughts about his military service seven decades ago.
"Every day I still have certain feelings," he says softly. "How lucky I was. At the time it was happening there wasn't much you could think of except to survive and do the best."
Moraga, 86, survived the sinking of the aircraft carrier USS Bismarck Sea during the Battle of Iwo Jima on Feb. 21, 1945, that claimed the lives of 318 — about a third of the crew.
"They did a thing we can't fathom and I was in Afghanistan for two years," says Rudy Moraga Jr., who accompanied his father to the memorial.
The Moragas were at the memorial Saturday morning as part of Honor Flight Nevada-Las Vegas, which brought 35 World War II veterans to the nation's capital to tour the monuments. It was the first Honor Flight from McCarran International Airport and was made possible by donations from the Nevada Military Support Alliance, Southwest Airlines, individuals and corporations.
The veterans — mostly in their 80s and 90s — were impressed by the World War II monument and blown away with the outpouring of respect paid to them. Fireboats sprayed a water salute as they landed at Baltimore-Washington International Airport and they were greeted in the terminal by children waving signs. Their charter bus received a police escort. And tourists visiting the monuments shook their hands and thanked them for their service so many years ago.
"I cried," admits Erwin Flacks, 87, of Las Vegas. "Only in America. It's a very, very special day."
Flacks served in the Navy in the Pacific during the war and participated in 16 major invasions.
While he survived, his older brother, Seymour, died of malaria at Guadalcanal.
On this trip, Flacks wore a leather jacket adorned with a 1940s pin-up model "Belle Ringer" that had belonged to his brother, a B-24 tail gunner.
"The jacket is here to honor him," he says. "I love my brother and seeing the monument all these emotions came up about his loss — all the good years he missed because of that bloody war. He was one of so many thousands and their families. How could we not think of every one of them? And here we are a bunch of old men feeling pretty good about being alive today."
Six women veterans from Southern Nevada were also on the Honor Flight.
Ruth Taylor, 89, from Boulder City was a Navy aviation instrument mechanic. Asked if she had been to D.C. before, Taylor said she been here in the late 1950s. Her granddaughter, Mercy Heard of Henderson, prodded her to explain.
Taylor was honored then for rescuing five boaters caught in a storm on Lake Mead. She was a lifeguard at the time.
"She still serves as a volunteer at the veterans home in Boulder City … and at her church," Heard says. "It strikes me that all of these veterans are very humble. I get the impression that they just feel they did what they were supposed to do."
Contact Stephens Washington Bureau reporter Peter Urban at purban@stephensmedia.com or 202-783-1760.