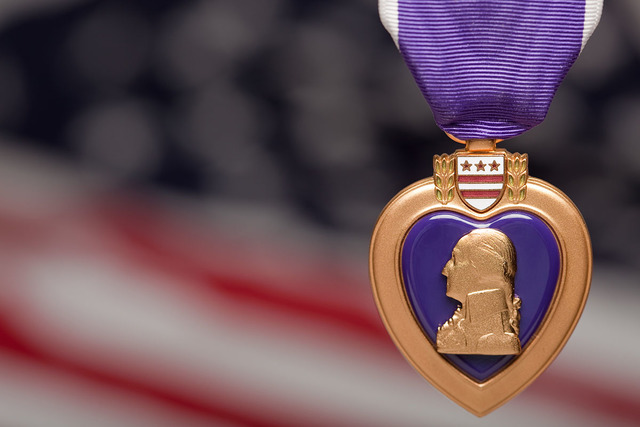 RENO — A 25-year-old Ohio woman has been sentenced to nearly 20 years in prison in Nevada on fraud charges stemming from an investigation that began when she falsely claimed to be a decorated military veteran.
Kelsie Hoover is the first person prosecuted in the county on a charge of "stolen valor" since the state Legislature made it a crime in 2013, Washoe County District Attorney Chris Hicks said Friday. It is unclear whether it also may be the first such prosecution in Nevada.
Hoover also was convicted of burglary and identity theft charges in unrelated incidents.
Authorities started investigating in 2015 when Hoover was volunteering under a false name at a local high school where she claimed to be a decorated and disabled combat veteran.
Hicks said Hoover obtained Nevada Purple Heart license plates with falsified military records claiming she had received the Medal of Honor and the Purple Heart, and later bragged about it.
Two veterans who have been outspoken on the issue applauded the Washoe County conviction.
Bill Anton, a veterans advocate who provided language to legislators sponsoring the Nevada law, said Hoover's actions claiming to be a Medal of Honor recipient and have a Purple Heart are scandalous.
"Stolen Valor victimizes REAL Veterans and the public. … She deserves to be locked up," Anton said in an email to the Las Vegas Review-Journal.
Jack Donahue, president of the Las Vegas chapter of the Distinguished Flying Cross Society, was equally outraged.
Donahue, in an email, cited an inscription on the Visions of Valor exhibit at the Pentagon's Hall of Heroes: "Behind the Medal of Honor are common men and women who responded with uncommon valor and have set examples that none of us shall ever forget. These heroes are emblematic of America's ideals of courage, sacrifice and patriotism."
"Kelsie Hoover dishonored these warriors for personal gain and deserves to pay the price," he said.
Review-Journal reporter Keith Rogers and The Associated Press contributed to this report.
RELATED
Las Vegas veterans applaud Obama for signing Stolen Valor bill
Supreme Court strikes down Stolen Valor law
Former Las Vegan pleads guilty to possessing phony military ID