Phone system glitch persists for suicide calls to VA Medical Center
February 1, 2016 - 6:23 am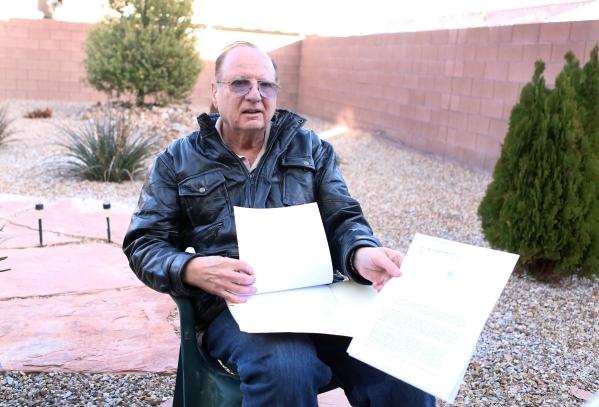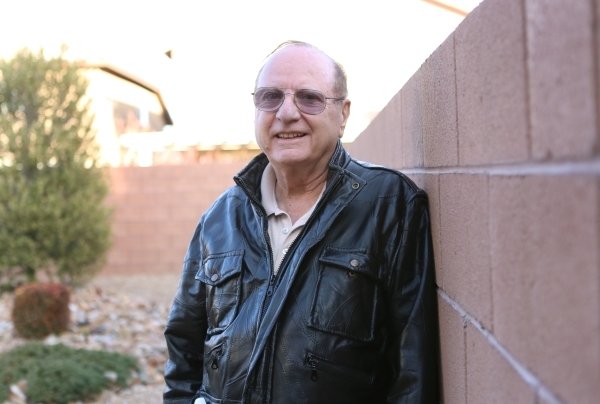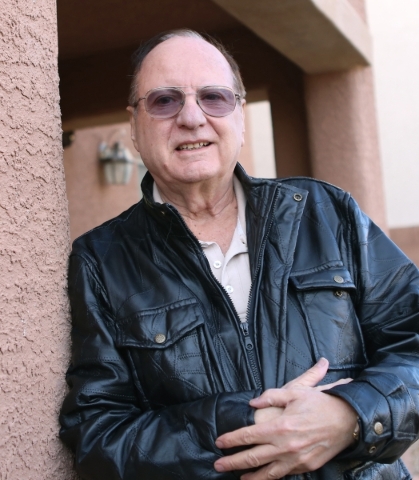 More than 10 months have passed since Michael Grubler alerted Veterans Affairs officials to a glitch in the phone system when veterans contemplating suicide call the VA Medical Center in North Las Vegas.
Callers to the VA hospital, like other VA health care facilities in the nation, are told by a recorded message to hang up and call a different number "if you're having thoughts of hurting yourself or want to talk to a mental health professional."
"The assumption is that the veteran will have a pen or pencil, and be in a rational frame of mind to make another call," said Grubler, an Army Reserve veteran whose specialty was communications.
He realized the problem when he placed a routine call to the medical center's main number seeking health care information.
In contrast, callers to the National Suicide Prevention Lifeline, which also serves the Veterans Crisis Line, wait momentarily for a person to answer who then puts them in touch quickly with a mental health professional in their region.
The glitch with local VA phone systems comes to light as VA Secretary Robert McDonald holds a national summit — Preventing Veteran Suicide: A Call to Action — Tuesday in Washington, D.C.
After writing the VA and Nevada's senators about his concern, Grubler received replies from U.S. Sen. Harry Reid, D-Nev., and U.S. Sen. Dean Heller, R-Nev., but no response from then-Director Isabel Duff.
Finally, he received a reply in May 2015 from a VA official in Washington, D.C. It says that the VA has been aware of the problem with phone-tree answering systems at VA hospitals, and tasked a team to fix it so that the caller can be automatically transferred to a mental health professional, with the caller's phone number recorded in case an emergency response is necessary.
"We plan to test and implement the automated transfer process as soon as patient safeguards can be assured," reads the May 21 letter from Janet P. Murphy, acting deputy undersecretary for health for operations and management.
But nothing has changed, Grubler said last week. "I've complained about this to our congressmen and a lot of the VA organizations. Everyone agrees that it is a bad system," he said.
Despite words of encouragement that officials intend to fix the problem with an improved system, the glitch remains on hold.
Grubler suspects the snag might have something to do with Murphy's reference to "patient safeguards."
"You have to start off with the first thing is that you want to save a life," he said. "And then you work around that (part) with patient safeguard, patient ID. It's not like they're sending their calls to anybody who hasn't signed confidentiality statements."
A spokesman for the North Las Vegas VA Medical Center said that's not the problem. A new answering system for use at VA facilities nationwide was tested during the summer in a pilot program at about a dozen medical centers. But the fix of having a prompt for a veteran to press a key to be transferred for mental health assistance created more issues.
Too many veterans were using the Veterans Crisis Line prompt to seek assistance with other medical services.
"Unfortunately, a large percentage of the calls routed into the Veterans Crisis Line via the prompt test were 'non-suicide' related and took an exceptional amount of time away from assisting with true suicide-related calls," VA spokesman Chuck Ramey wrote in an email Friday.
"As such, a nationwide rollout of reaching the Veterans Crisis Line via a prompt is being held in abeyance until such time additional staff and business protocols can be put in place to minimize the impact of non-core calls to the Veterans Crisis Line," Ramey said.
He said the VA is "committed to ensuring our veterans have someone to speak with in a crisis." For now, the Veterans Crisis Line is "one of the most visible and publicized numbers we have in the Veterans Administration."
In Grubler's view, time is of the essence, though, to handle suicide help calls that are received, instead, at the medical centers' local numbers. His interest was piqued after the Las Vegas Review-Journal published a story Jan. 23 about the alarming rate of veterans' suicides: 22 per day nationwide, which translates to about 120 each year in Nevada.
"We've got to do something to save these guys," he said.
— Contact Keith Rogers at krogers@reviewjournal.com or 702-383-0308. Find him on Twitter: @KeithRogers2
National Suicide Prevention Lifeline
Service members, and their loved ones can call 1-800-273-8255 and Press 1, send a text message to 838255, or chat online to receive free, confidential support 24 hours a day, 7 days a week, 365 days a year, even if they are not registered with VA or enrolled in VA health care.