Protesters target Trump's Las Vegas hotel — VIDEO
April 28, 2017 - 12:26 am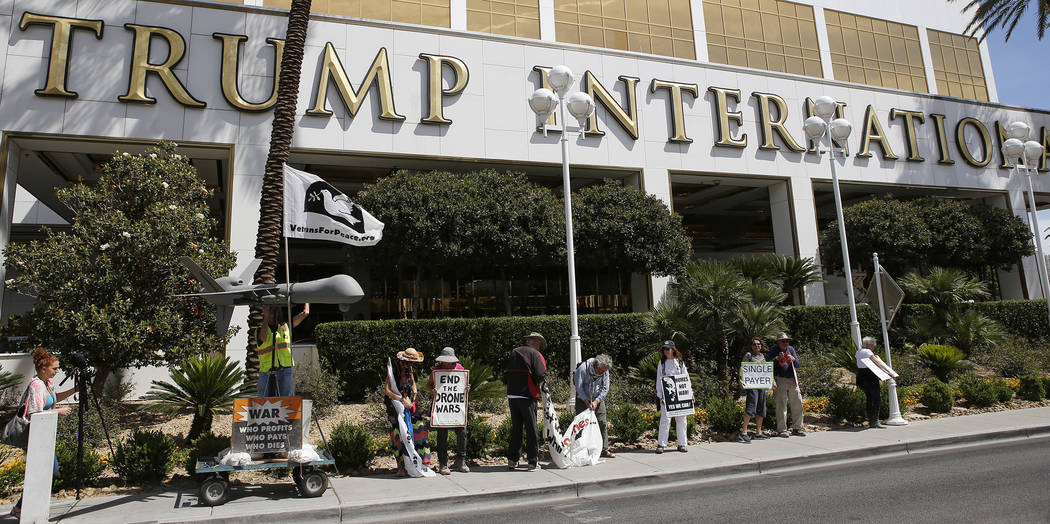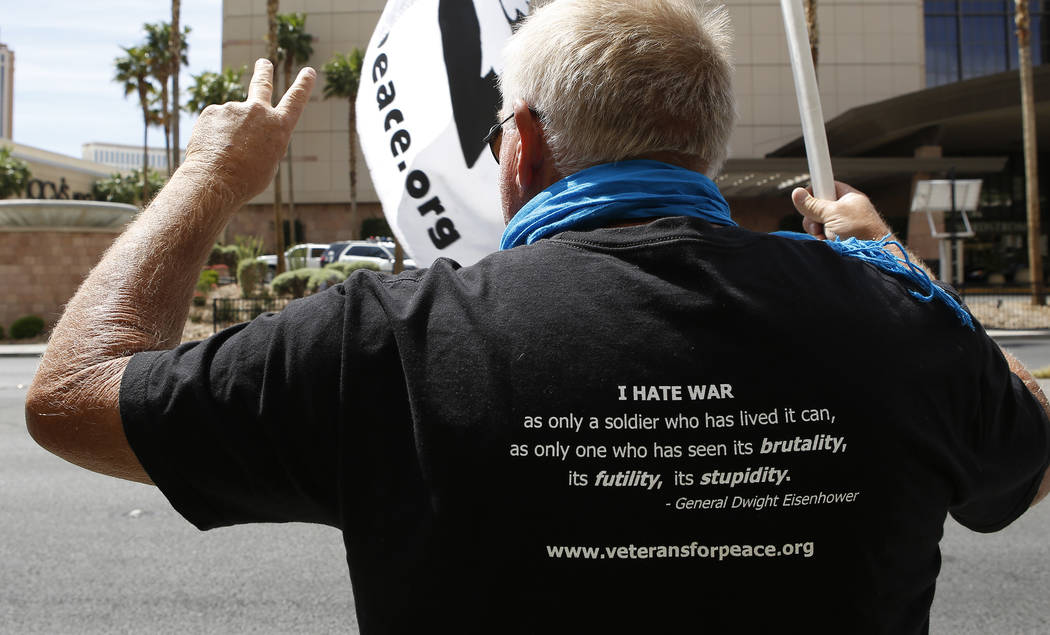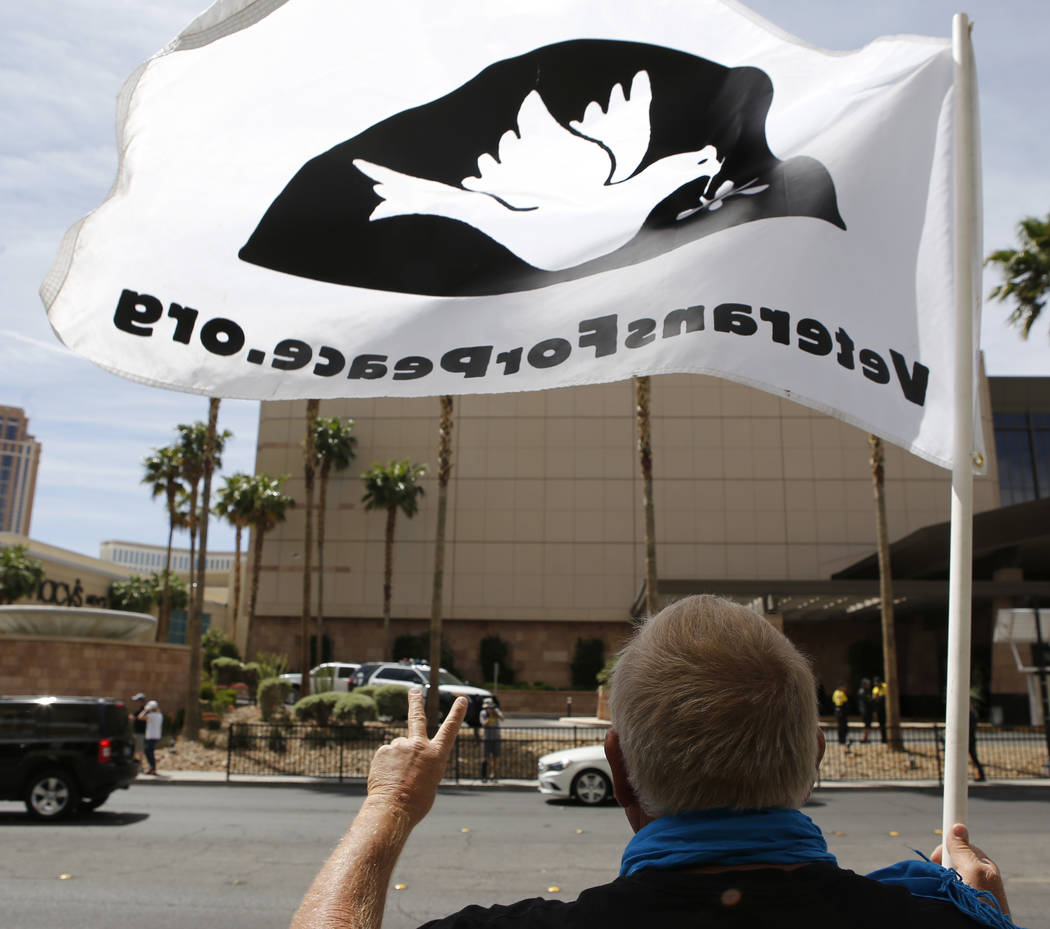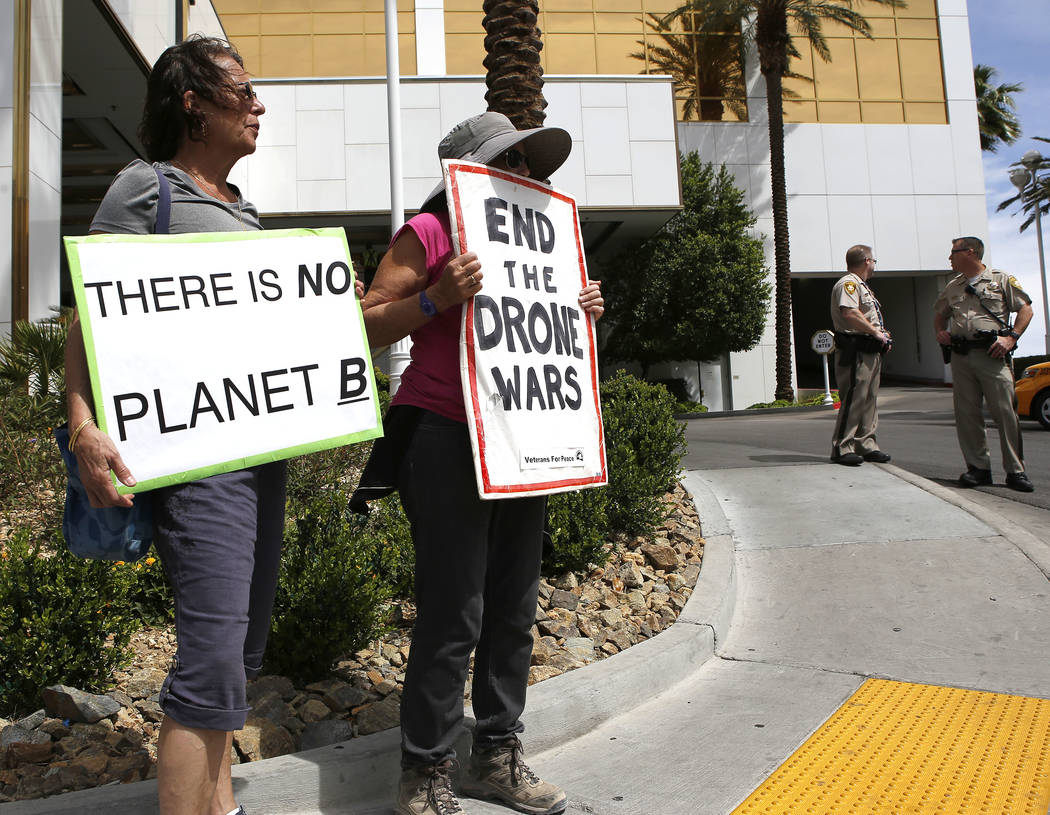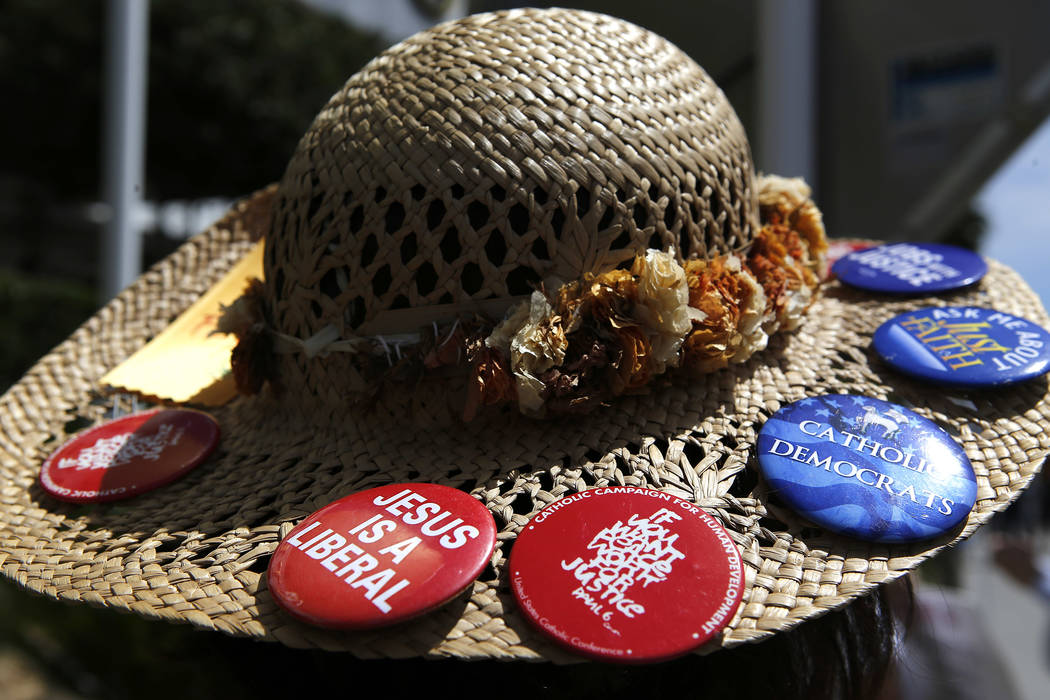 A day after seven anti-drone warfare activists were arrested in a civil disobedience action at Creech Air Force Base, about 20 protesters converged Thursday at Trump International in Las Vegas, including Francis Pauc.
"The name Trump is synonymous with the government we have right now," he said.
No activists were arrested at Trump's hotel, but police arrested three Thursday morning, two on U.S. Highway 95 and one at a camp near Creech, protest organizers said.