Questions abound on Air Force's bid for more Desert National Wildlife Refuge land
October 10, 2016 - 5:29 am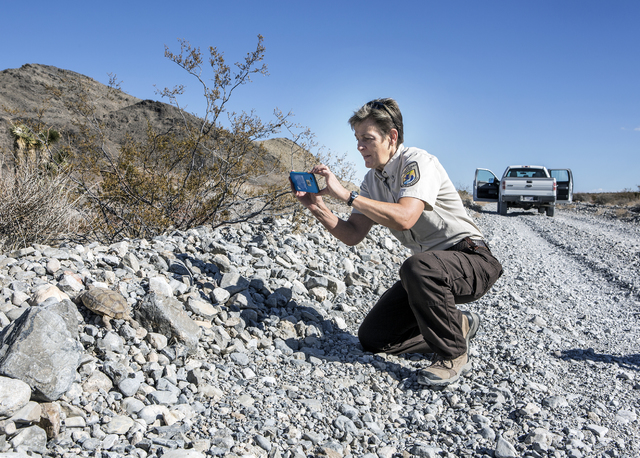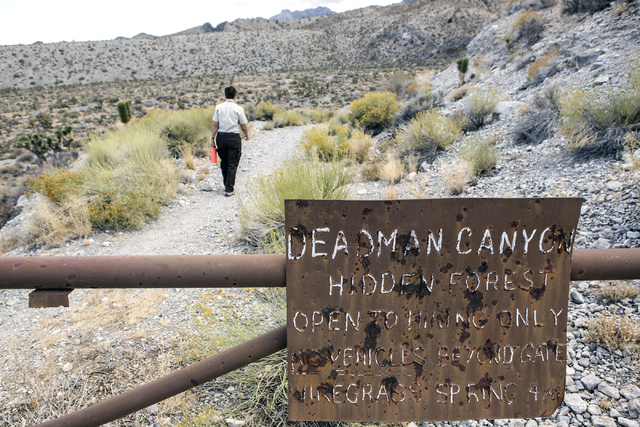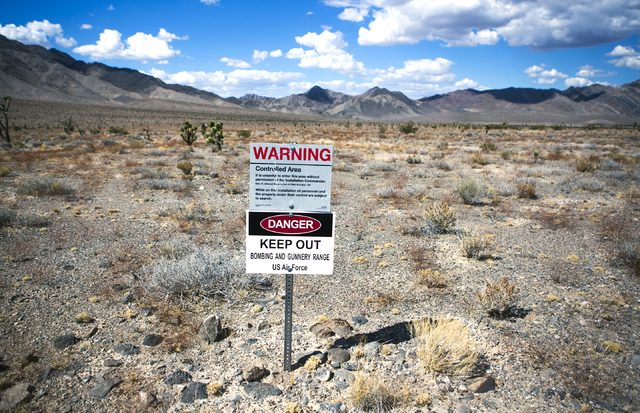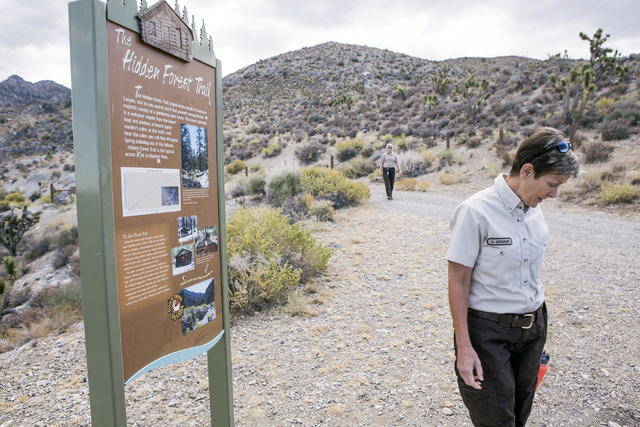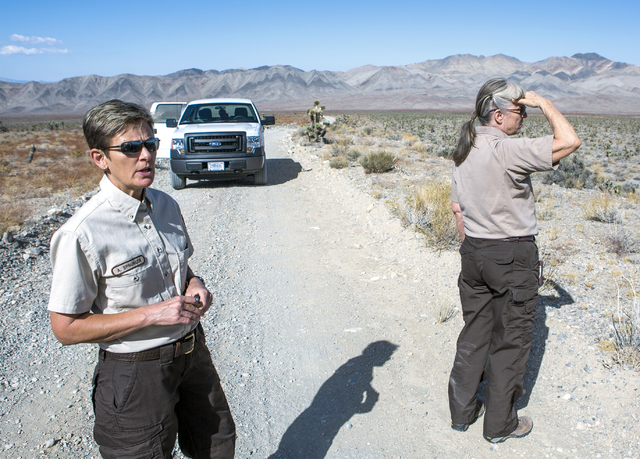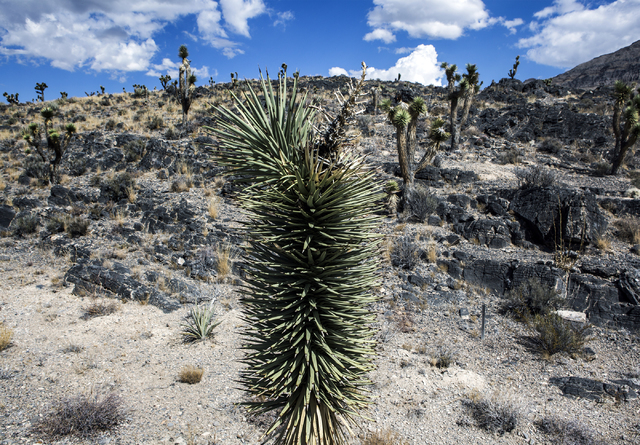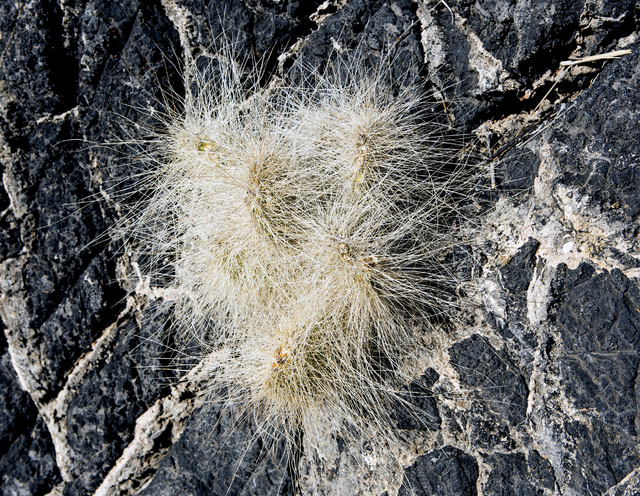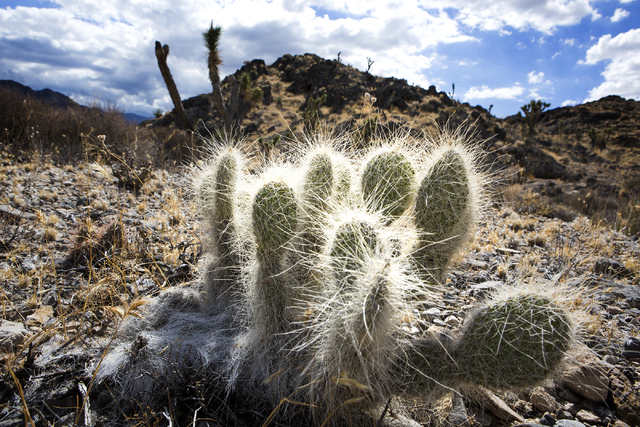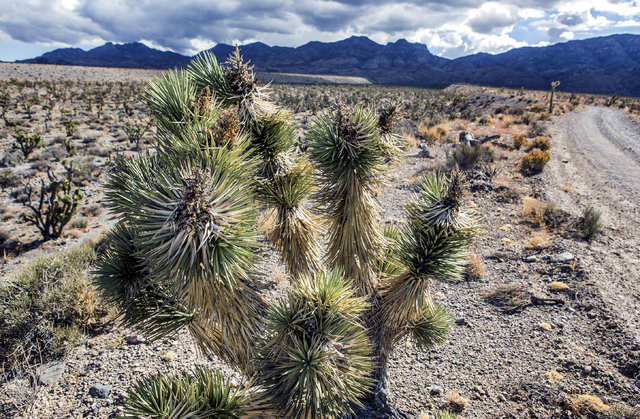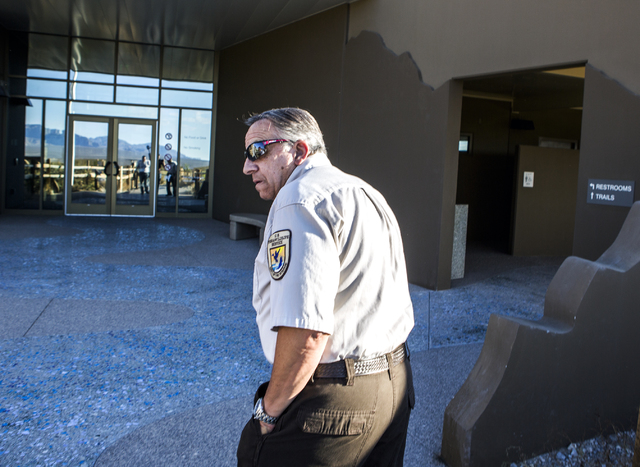 With public meetings set to start this week, officials at Desert National Wildlife Refuge say they still don't fully understand the Air Force's plan to turn the heart of their preserve into a training area.
Refuge manager Amy Sprunger and her boss, Christy Smith, worry that the proposal will disrupt bighorn sheep and other wildlife in the area and cut off public access to some of the most popular backcountry destinations. But they said it's hard for them to evaluate the plan because there is so much uncertainty about it.
"We really don't know. It's uncomfortable," Sprunger said.
"We're concerned," Smith added. "We're just really concerned."
In late August, the Defense Department unveiled plans to add 301,507 acres to the Nevada Test and Training Range near Indian Springs, a restricted military proving ground that already covers more than 2.9 million acres in Clark, Lincoln and Nye counties.
Roughly 278,000 acres of the range expansion would be carved from the federal wildlife refuge 30 miles northwest of Las Vegas, which has seen about half its area come under military control since World War II.
The proposed action also could renew — perhaps indefinitely — the military's hold on land previously withdrawn from public use for the test range, an annexation currently set to expire in 2021.
Air Force officials will hold five scoping meetings this month — Wednesday in Beatty; Thursday in Tonopah; Oct. 18 in Caliente; Oct. 19 in Alamo; and Oct. 20 in North Las Vegas — to gather public input on the plan. Congress will have final say over the range expansion, but no vote is expected until 2018 or later.
TRAINING IN A 'STRAITJACKET'
Mike Ackerman, a civilian project manager for the Air Force Civil Engineer Center at Joint Base San Antonio in Lackland, Texas, said the proposed expansion would give the Air Force the space it needs to conduct more realistic war exercises at higher speeds and altitudes.
Specifically, he said, the Air Force wants to build "a few dozen" radar and threat emitter sites on the land it is seeking in the wildlife refuge. The sites are needed to create a more authentic electronic warfare environment in which to test and train the next generation of military aircraft and equipment, he said.
Most sites would require construction of a concrete pad no more than about 150 feet square. "There's not a whole lot of ground disturbance associated with what the Air Force wants to do," he said. "Less than one-quarter of 1 percent of the ground would be disturbed."
But because of the Air Force plans for the land, Ackerman said the area likely would be fenced off from the public for all but one or two weeks a year, when controlled access might be allowed for bighorn sheep hunters.
At 1.6 million acres, Desert is the nation's largest wildlife refuge outside Alaska. President Franklin D. Roosevelt established it in 1936 to protect the bighorn and its habitat, but a large portion of the refuge has doubled as a bombing range and military training ground since 1940. Today the entire western half of the refuge, some 846,000 acres, is under military control and off-limits to the public.
That may seem like a lot of land, Ackerman said, but the Air Force is essentially prohibited from building or blowing up anything on all but about 112,000 acres of that area.
"It puts us in kind of a straitjacket," he said. "We can't really use it, and the public can't use it. Something should probably change there."
Ackerman said the scoping meetings this month will give area residents a chance to help shape the proposed expansion and perhaps keep popular sites like the Hidden Forest Cabin from being included.
Additional opportunities for public input will come in late 2017 and early 2018, when the Air Force is slated to release draft and final versions of a legislative environmental impact statement that eventually will be submitted to Congress, Ackerman said.
Before then, he said, "there's a whole lot of ground surveys and cultural resource survey work that needs to be done" in cooperation with the U.S. Fish and Wildlife Service, the Bureau of Land Management, the Department of Energy and the Nevada Department of Wildlife.
For example, the Air Force will partner with state and federal wildlife officials later this year on a study that will use radio collars to track desert bighorns in and around the Sheep Mountains, Ackerman said.
TOURING AT A TORTOISE PACE
On a recent tour of the refuge in a four-wheel-drive pickup, Sprunger and Smith showed off two areas targeted for possible closure: the rough, unpaved Alamo Road, which runs from north to south through the center of the refuge, and a popular hiking trail leading to Hidden Forest Cabin, a century-old log structure that may have harbored Prohibition-era bootleggers.
Early in the trip, Sprunger spotted a small desert tortoise in the middle of the dirt road, stopping to let it safely finish its crossing.
Over the next several hours, the tour group saw only two other vehicles. The only sounds came from the wind, the occasional bird and the buzzing of nearby insects and drones from Creech Air Force Base in the distance.
Sprunger said the refuge takes in portions of seven mountain ranges and harbors 600 to 700 bighorn sheep. It's one of the few places left close to the Las Vegas Valley where you can find quiet and solitude, she said.
"It's rare to see other vehicles. It's rare to see other people," she said. "Even if you only come here once, you might experience something you'd never experience anywhere else."
Since 2013, roughly $13 million has been spent on a new visitor center and paved access road at the refuge, and visitation has doubled to about 50,000 people a year as a result.
If the heart of the refuge winds up behind a military fence, it will be easy to wonder what those improvements were for, Smith said.
Wildlife officials also fear for the refuge's full-time residents.
What the Air Force sees as a small impact on the landscape could be a major upheaval for wildlife. At least some of the concrete pads are likely to require roads to access them, and the increased activity could force sheep and other wildlife into a smaller and smaller area in the same way urban development has hemmed in herds elsewhere in Southern Nevada.
"In the desert, once you damage it, it's done," Smith said. "You're going to wait eons and eons for it to recover."
This isn't about being territorial or trying to pick a fight with the military, Smith said. "Our commander in chief is their commander in chief," she said.
"I want our pilots to be trained as much as anyone. Of course I do. We all share those values," Smith said. "But can't we do it and maintain this as well? Can't we do it together?"
Contact Henry Brean at hbrean@reviewjournal.com or 702-383-0350. Follow @RefriedBrean on Twitter.
Public meetings
Oct. 12, 5 to 9 p.m., Beatty Community Center, 100 A South Avenue, Beatty.
Oct. 13, 5 to 9 p.m., Tonopah Convention Center, 301 Brougher Avenue, Tonopah.
Oct. 18, 5 to 9 p.m., Caliente Elementary School, 289 Lincoln Street, Caliente.
Oct. 19, 5 to 9 p.m., Pahranagat Valley High School, 151 S. Main Street, Alamo.
Oct. 20, 5 to 9 p.m., Aliante Hotel, 7300 Aliante Parkway, North Las Vegas.
RELATED
Conservationists sound alarm over Air Force plan to expand test range into refuge