Remembering Las Vegas scandal that brought down a US Navy secretary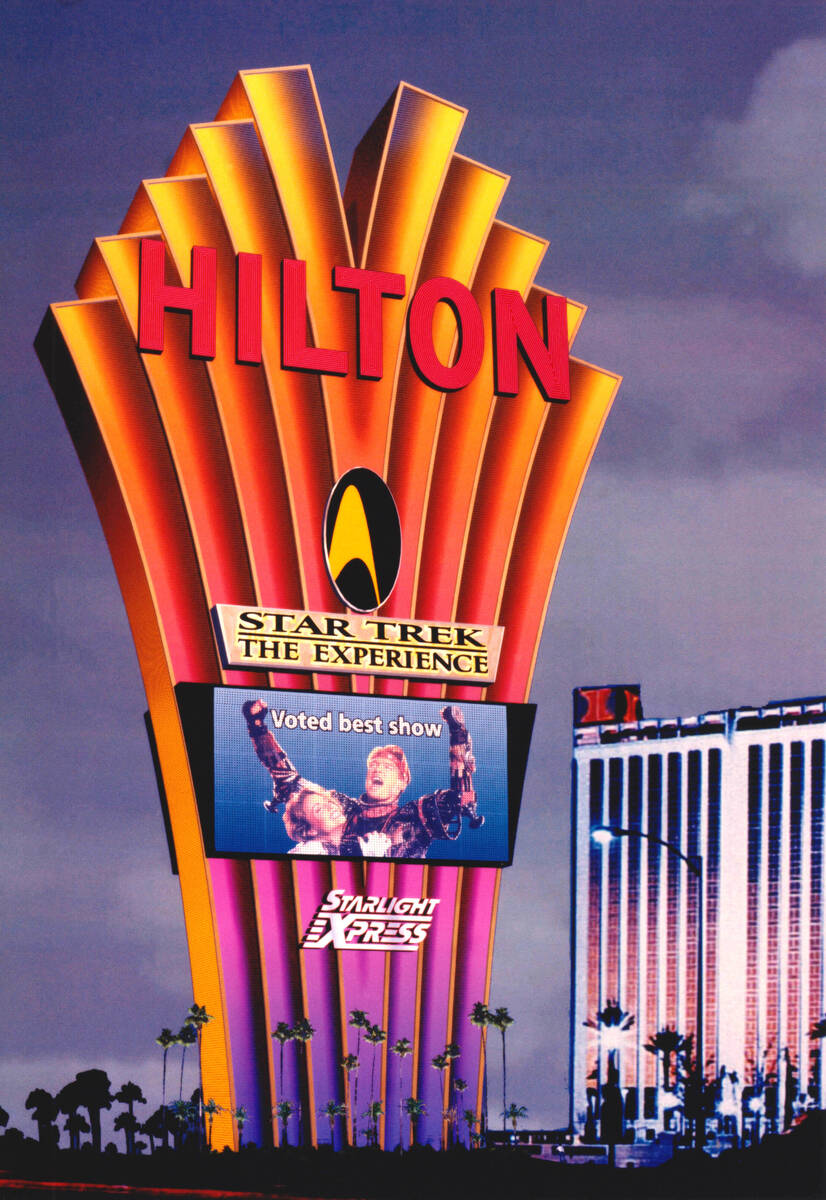 What scandal in Las Vegas triggered the resignation of the U.S. Secretary of the Navy?
It started in September 1991, about six months after the American military victory against Iraq in the Gulf War. Then in June 1992, Secretary of the Navy H. Lawrence Garrett III quit amid the scandal.
A California non-profit group promoting military aviators, the Tailhook Association, returned to the Las Vegas Hilton (now the Westgate) for its 35th annual symposium. A tailhook is retractable hook under the tail of a plane that attaches to a cable when landing on an aircraft carrier.
Of the 5,000 attendees, about 4,000 Navy and Marine aviation officers were there, along with retired pilots, defense contractors and Secretary Garrett himself.
On the evening of Sept. 7, in the hallway of the hotel's third floor, a group of up to 200 drunken male pilots, mainly in their 20s, lined the hallway and started to grab and grope dozens of passing women. The men had women "run the Gantlet," being fondled and stripped as they made their way down the hall.
The incident would eventually spark a nationwide debate, an early case of what would be known as the "me too" movement about the scourge of sexual harassment a quarter-century later.
The drunken fliers in the gantlet allegedly seized on Navy Lt. Paula Coughlin, a helicopter pilot and admiral's aide, who was wearing a miniskirt. Coughlin stated they tore at her clothing, groped her crotch, fondled her breasts and squeezed hard to lift her up by her buttocks.
In all, 83 women and even seven men would complain about having been sexually assaulted via patting, groping, fondling, pinching or being stripped of clothing.
It would remain largely unpublicized until 1992, when the U.S. Navy's Inspector General completed an investigation and released a report. The Pentagon also investigated, claiming the Navy attempted to hide details to avoid damaging publicity.
The details centered on Hilton's third floor, back-to-back "hospitality" suites serving alcohol. One was the "leg shaving" suite, where women came to have their legs slowly shaved by male officers. The "rhino suite" featured a large picture of a rhinoceros with a fake phallus dispensing liquor.
Others suites included prostitutes, strippers, porn movies, consensual sexual relations, paid sex, nudity from "streaking" in the pool area and partial nudity.
Some women took part voluntarily, such as having their legs shaved, exposing their breasts or permitting officers to drink alcohol from their navels, and four of the male victims said women pinched their buttocks or groped their crotch, according to PBS.
In the end, 119 Navy and 21 Marine Corp. personnel were charged; however, none went to trial for assault or molestation. While no one was jailed, 14 admirals and 300 aviators were fired or left with their career records scarred for unseemly behavior.
Contact Jeff Burbank at jburbank@reviewjournal.com or 702-383-0382. Follow him @JeffBurbank2 on X.