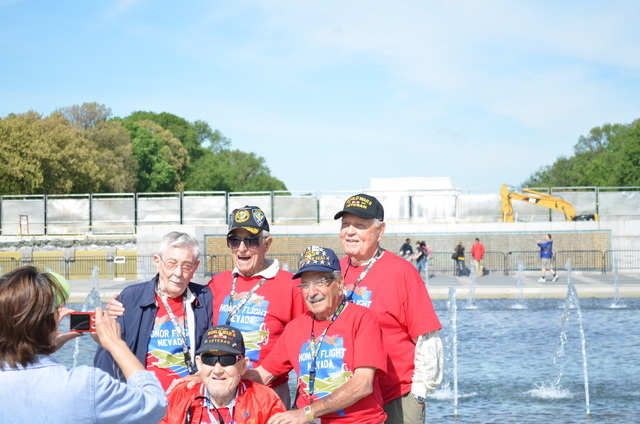 The nonprofit Honor Flight Southern Nevada organization that will take World War II veterans to see memorials and monuments in the Washington, D.C., area Oct. 11 will hold a pancake breakfast fundraiser Saturday at Red Rock Harley-Davidson.
Director Belinda Morse said donors can buy $5 tickets for the breakfast, from 7 a.m. to 10 a.m. at Red Rock Harley-Davidson, 2260 S. Rainbow Blvd.
Honor Flight Southern Nevada was founded in June as part of the national Honor Flight network, established in 2005. Honor Flight events are dedicated to honor U.S. veterans for their sacrifices.
The local organization is an all-volunteer group with a simple mission: to fly World War II veterans to Washington to visit the memorials that were built in their honor.
"There is no cost for the veteran to make the trip, as the trip is funded by donations from a generous community," Morse said.
For more information about Honor Flight Southern Nevada, call 702-749-5912.