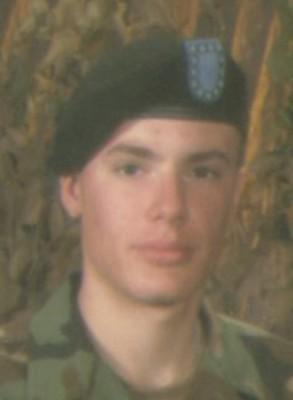 KINGMAN, Ariz. — Flags are flying at half staff at Kingman High School this week in honor of a 2004 graduate who was killed in the war in Iraq.
Coty J. Phelps, 21, was a legal specialist who joined the Army in September 2004 and was assigned to Fort Richardson in Alaska in 2005.
Phelps and two other soldiers were killed May 17 when a roadside bomb detonated near their vehicle in Iskandariya, according to news releases issued by the military.
Principal Pat Mickelson said teachers remember Phelps as "a good kid with a lot of heart and a lot of energy."
Biology teacher Tony Braxton recalled speaking with Phelps at a convenience store the day before he left Kingman for deployment.
"He was a little scared but said he would try to keep low. You cannot fight an object that's set to blow up."
Phelps was assigned to Headquarters and Headquarters Company, 725th Brigade Support Battalion, 4th Brigade Combat Team (Airborne), 25th Infantry Division.
Phelps is survived by his father, Robbie; stepmother, Regina; brothers Ryan and Robbie; and his sister, Trisha.
Operation Iraqi FreedomA special package of news updates, local coverage, multimedia and more.