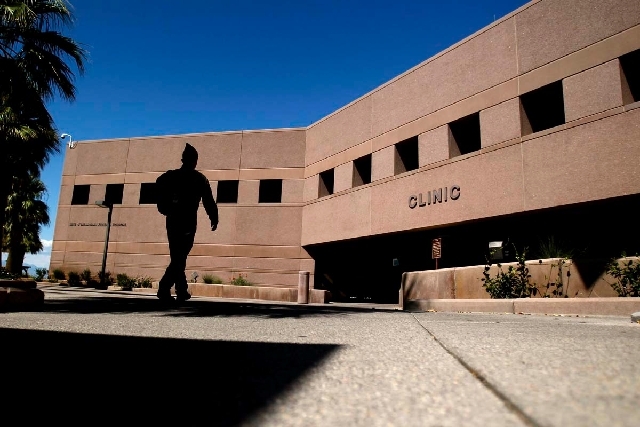 The Nellis Air Force Base hospital was evacuated for two hours Thursday after a suspicious package was discovered about 11 a.m.
"Our Explosive Ordnance Disposal responded and discovered that it was just a box that was completely harmless." said Nellis spokesman Scott Knuteson,
The EOD's bomb robot was dispatched to O'Callaghan Federal Hospital, only to discover that the box contained magazines.
"They just want to make sure they respond appropriately in case it is a real threat," Knuteson said,
The hospital was cleared and reopened about 1:25 p.m.
Contact reporter Colton Lochhead at clochhead@reviewjournal.com or 702-383-0264.