Tuskegee Airmen share thoughts of war, civil rights
August 19, 2015 - 6:40 pm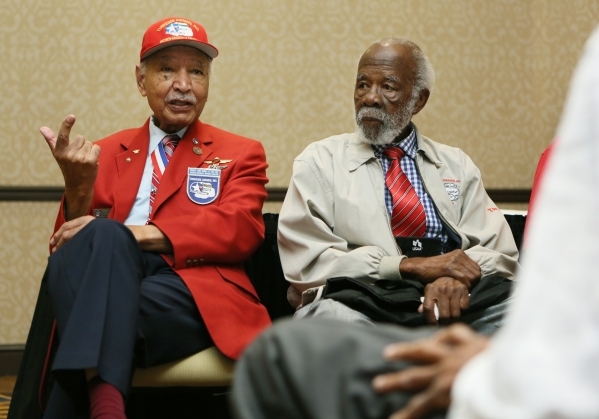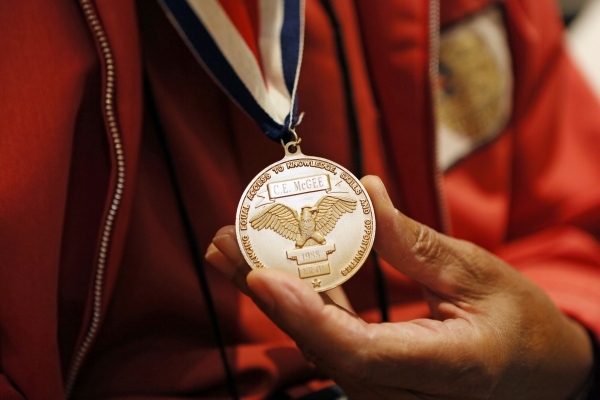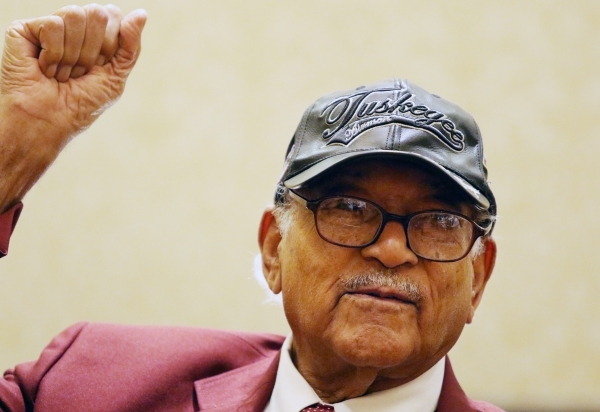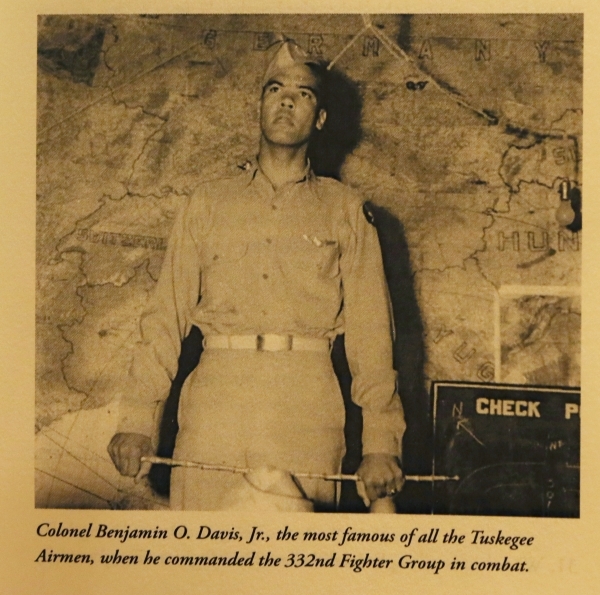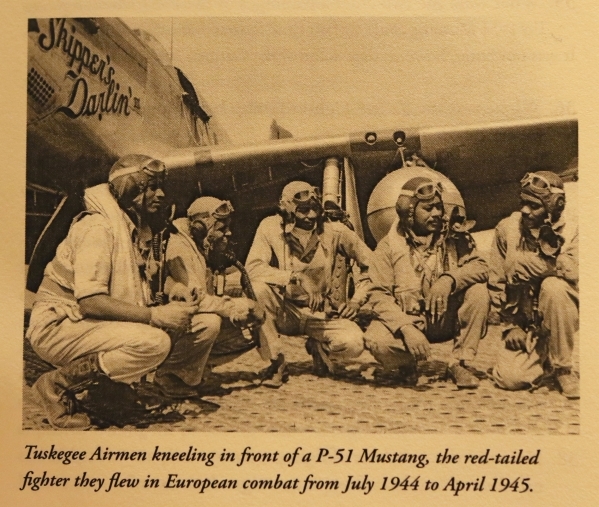 Civil rights history merged with World War II history Wednesday when a dozen original Tuskegee Airmen reunited for their 44th annual national convention in Las Vegas.
The historic black aviators talked about discrimination they overcame to make it through flight school, the court-martials some faced for trying to enter an officers club, and the missions they endured in red-tailed, P-51 Mustangs to escort bombers to their targets over Europe.
Some wore a medal depicting Noel Parrish, the white director of training at Tuskegee Army Flying School in Alabama, who later became a brigadier general.
"He couldn't change segregation but he believed in us in having the opportunity and really gave his whole career, insisting that Washington allow the program to continue," said retired Col. Charles McGee, 95, who flew 409 combat missions in World War II, and the Korean and Vietnam wars.
Based out of Italy, McGee flew high-altitude missions to keep German fighter aircraft away from bombers they were escorting and also did sweeps to destroy enemy aircraft and fuel supplies on the ground.
Robert Ashby felt discriminated against because although he was trained as a pilot he didn't fly in Europe. Instead he deployed for the occupation of Japan. Despite his proficiency in several different types of aircraft, he was taken off flying status and assigned to a quartermaster depot.
After Ashby retired from the Air Force, he flew in the commercial airline industry, first as a flight operation instructor with United Airlines and later as a pilot with Frontier Airlines. He became the first and only documented Tuskegee airman to also make a career as a commercial airlines pilot.
"You have to believe in yourself," he said. "You can do anything you want to do as long as you put in the effort."
Buford Johnson also made a career as a Tuskee Airman who became the first black mechanic to work on jet aircraft after World War II.
He offered six principles for young men and women to succeed in life.
"Aim high. Believe in yourself. Use your brain. When the door of opportunity opens, walk on the field. Never ever quit. And last but not least, believe that you'll win," he said. "You follow those six principles and you can't lose."
Contact Keith Rogers at krogers@reviewjournal.com or 702-383-0308. Find him on Twitter: @KeithRogers2