US airman based at Creech dies in Las Vegas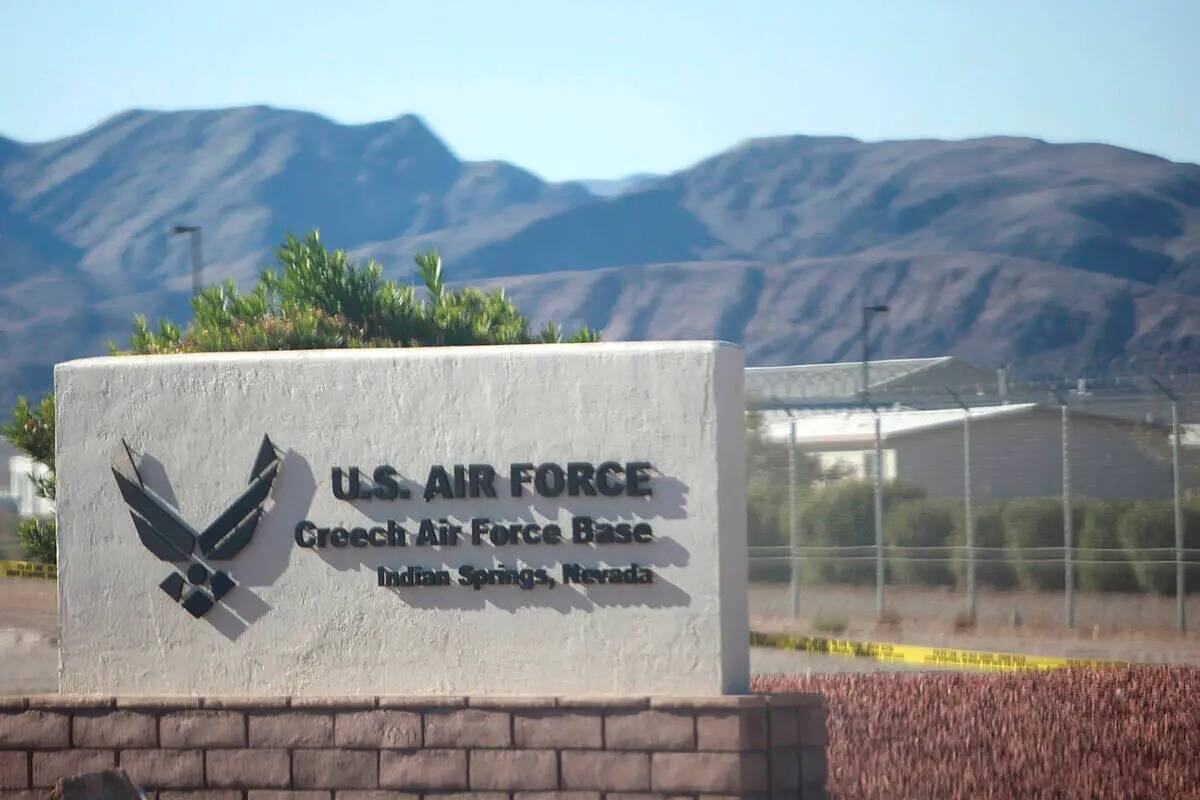 An enlisted man stationed at Creech Air Force Base in Indian Springs died Tuesday while away from the base in Las Vegas, officials said.
Airman basic Markel Ellison, assigned to the 30th Reconnaissance Squadron at Creech, was found unresponsive and pronounced dead after being transported to University Medical Center.
Ellison had been with the Air Force's 432nd Wing and 432nd Air Expeditionary Wing, known as the "Hunters," at the base, located about 30 miles northwest of Las Vegas.
"I am extremely saddened to learn that we have lost a valued member of our 432nd Wing family," said Col. Eric Schmidt, the Expeditionary Wing's commander. "The whole Hunter team extends our deepest sympathies to the loved ones of Airman Ellison, and we are doing all we can to assist them during this devastating loss."
Ellison's death is under investigation, according the 432nd Wing's public affairs office.
Creech is the main operating base of the 432d Wing and 432d Air Expeditionary Wing "that operates unmanned reconnaissance aircraft which provide real-time reconnaissance, surveillance, and precision attack against fixed and time-critical targets," according to the website airforce.togetherweserved.com.
Contact Jeff Burbank at jburbank@reviewjournal.com or 702-383-0382. Follow him @JeffBurbank2 on Twitter.