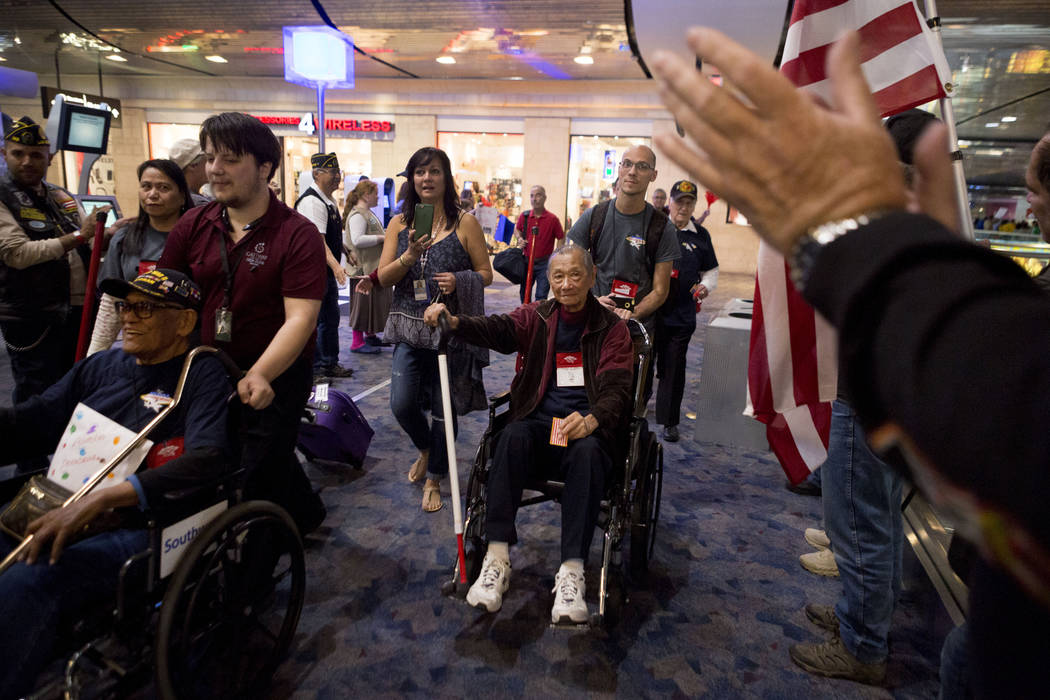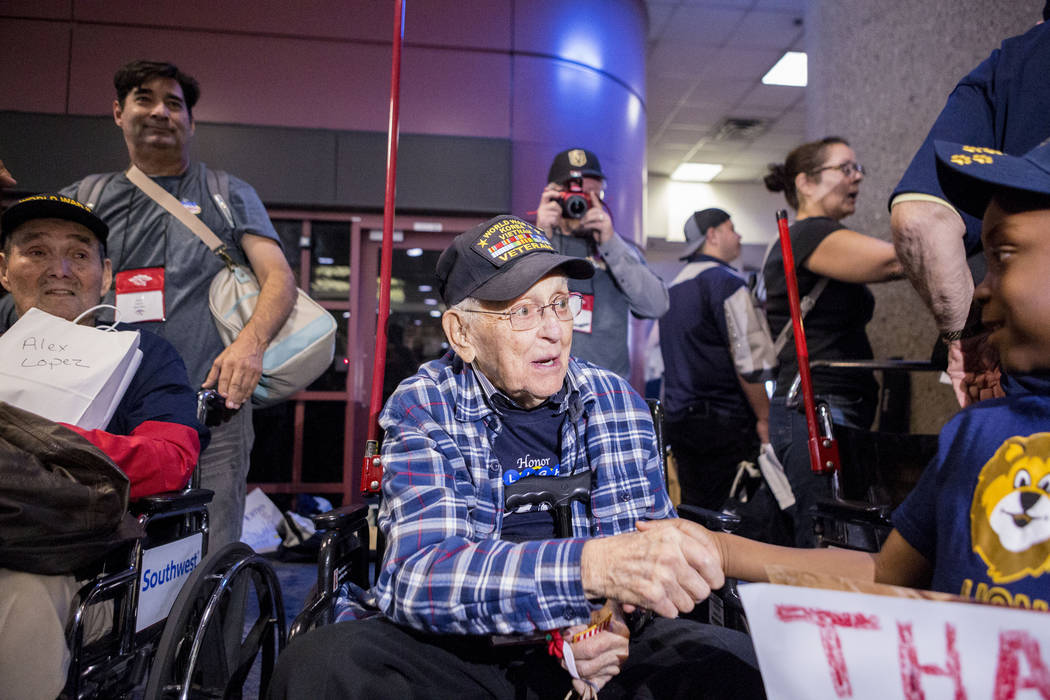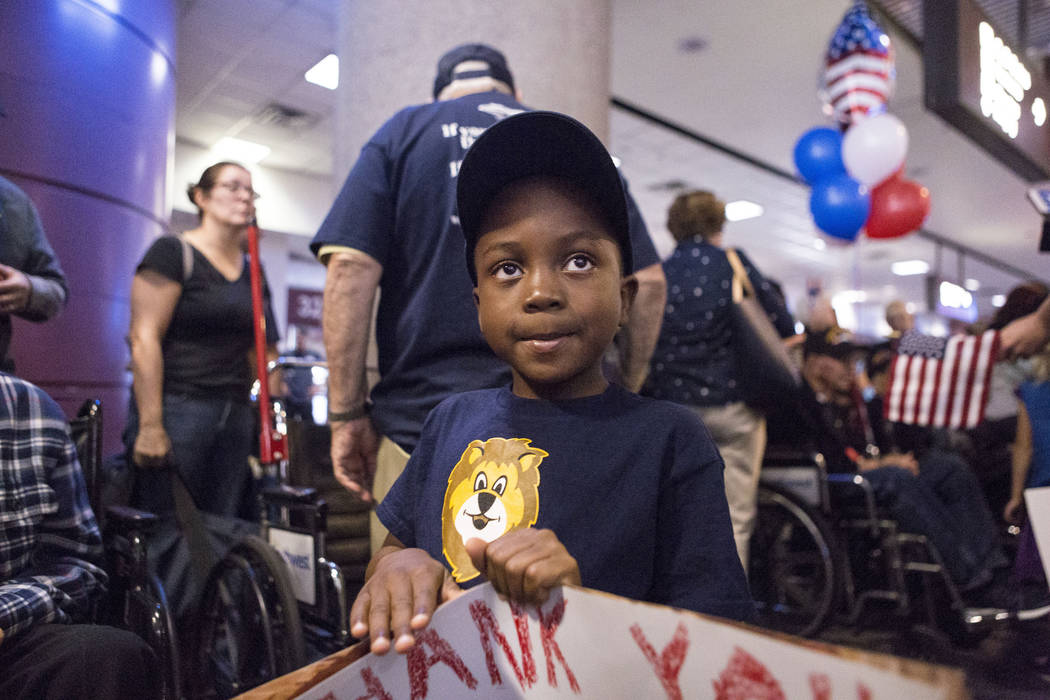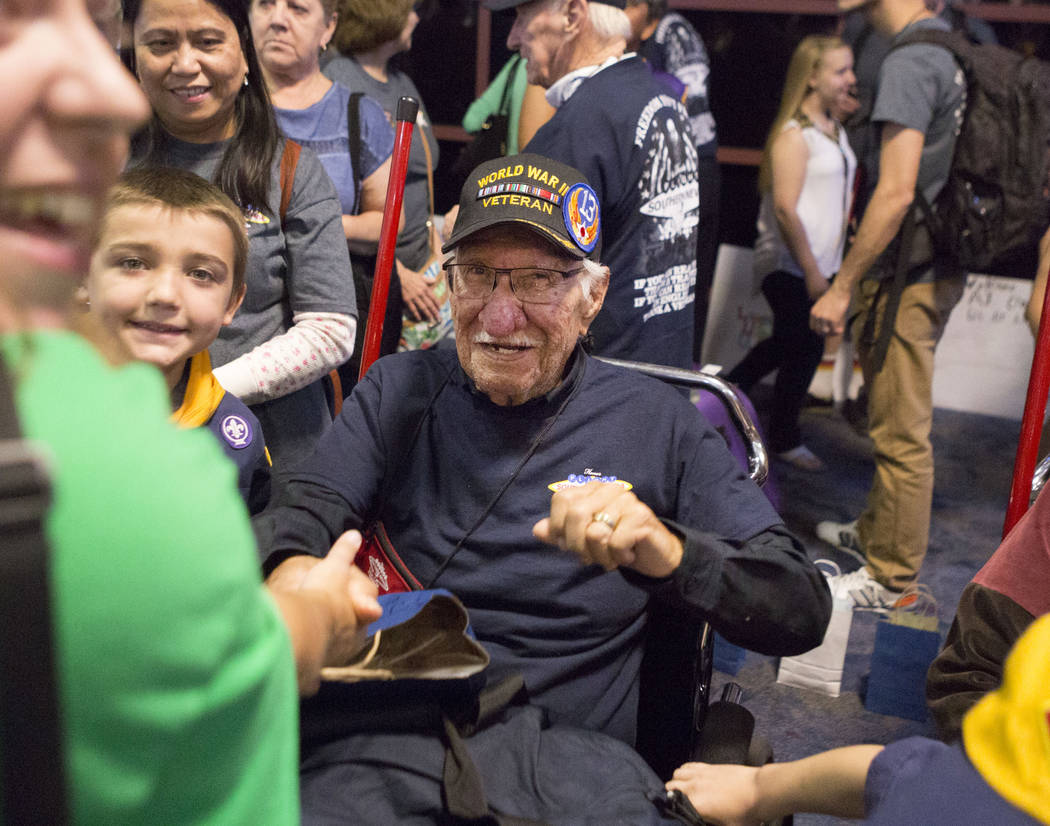 Twenty-four World War II and five Korean War veterans got a welcome back to remember Sunday after a trip they won't soon forget.
The 29 veterans arrived at McCarran International Airport after a Washington, D.C. trip made possible by Honor Flight Southern Nevada.
The organization flew the veterans to the nation's capital on Friday to visit war monuments and memorials that stand in their honor.
Upon their return to McCarran on Sunday, the veterans were greeted by dozens of well-wishers waving American flags and carrying handmade signs. Among the well-wishers were many members of local scouting organizations.
Honor Flight takes care of all costs associated with the veterans' travel.