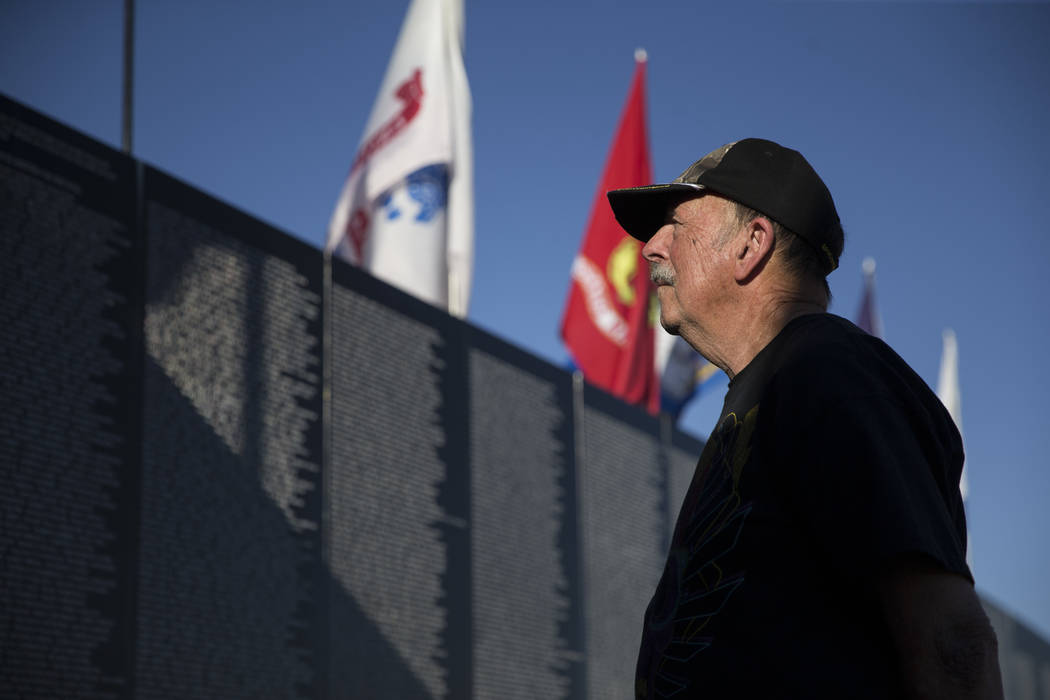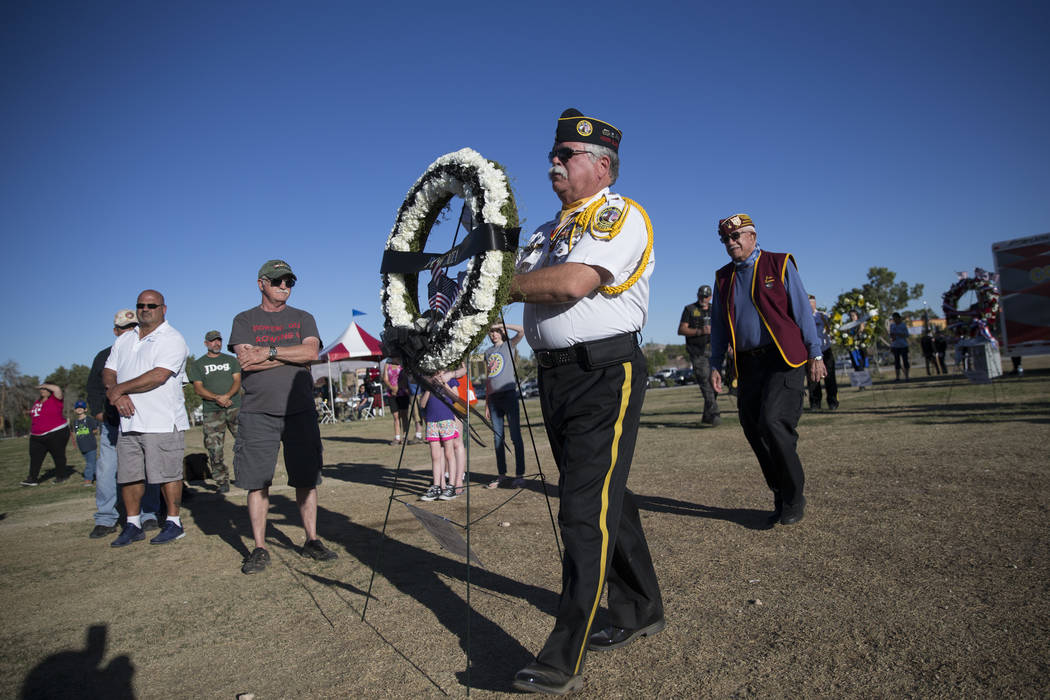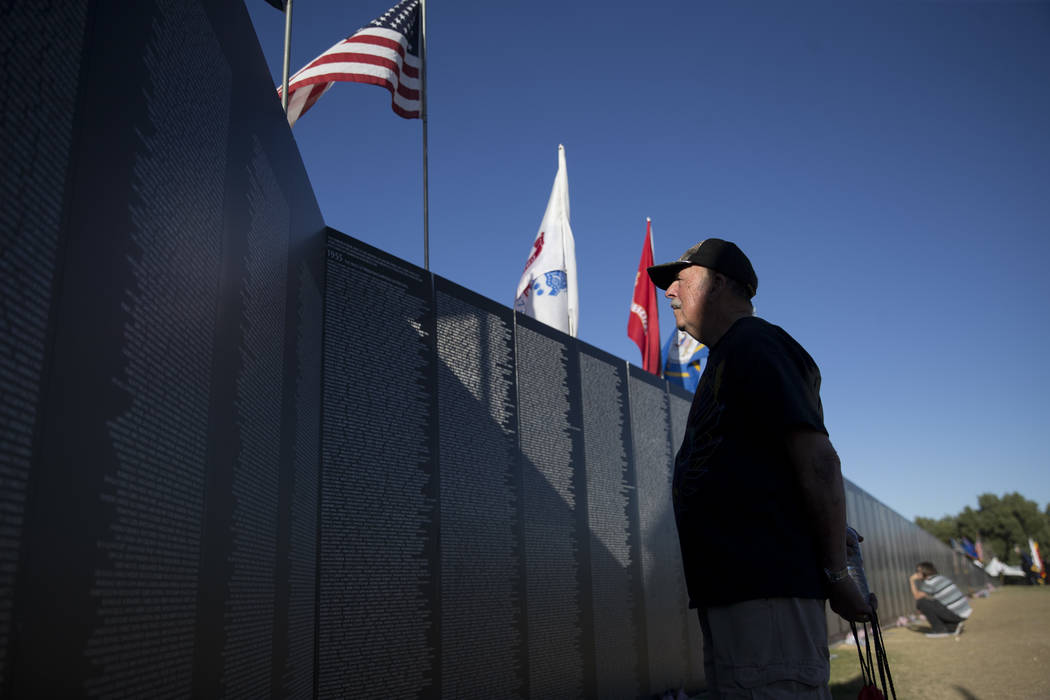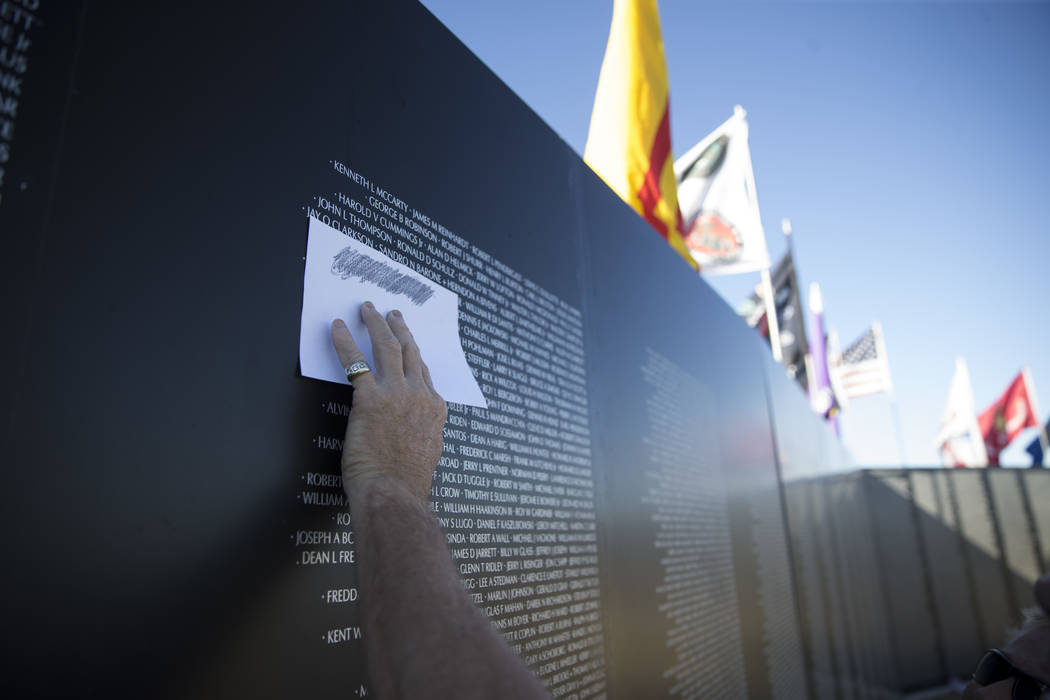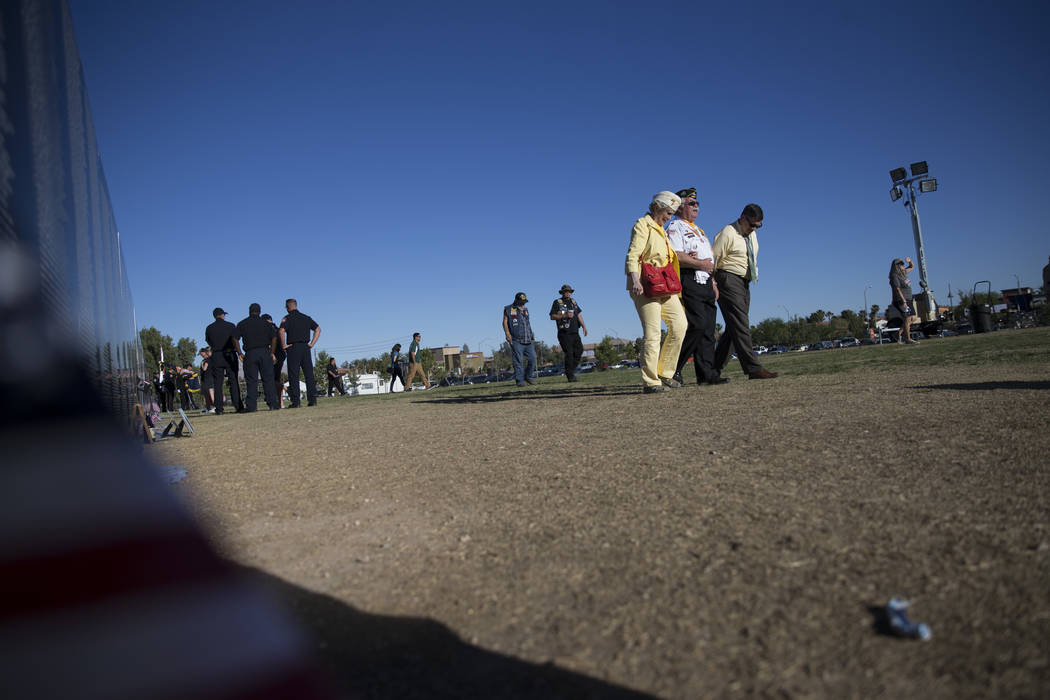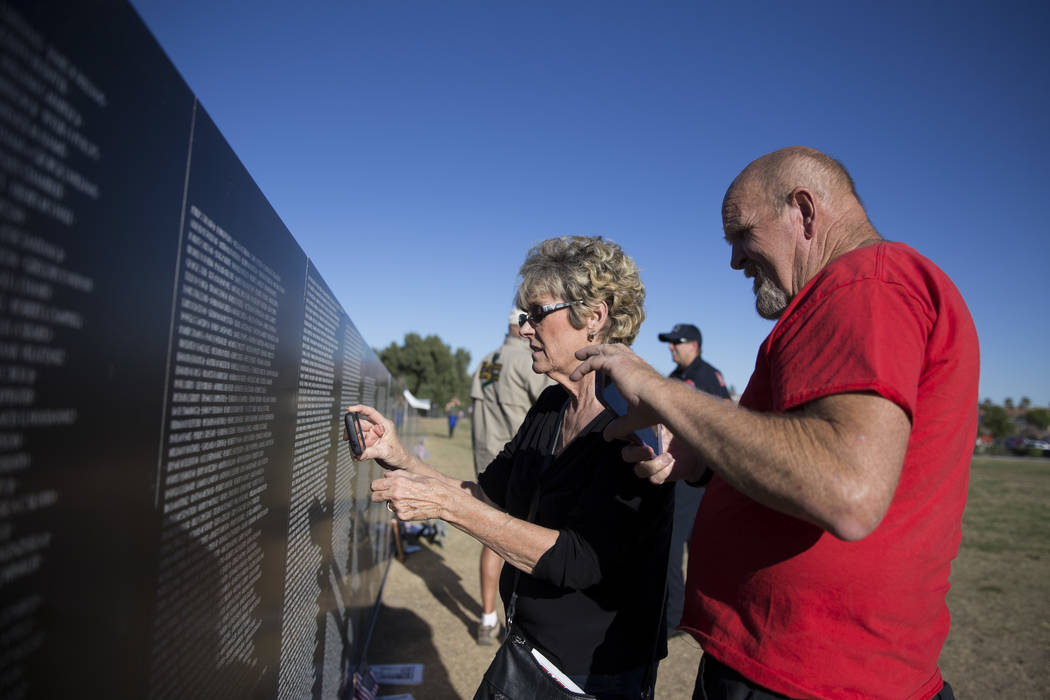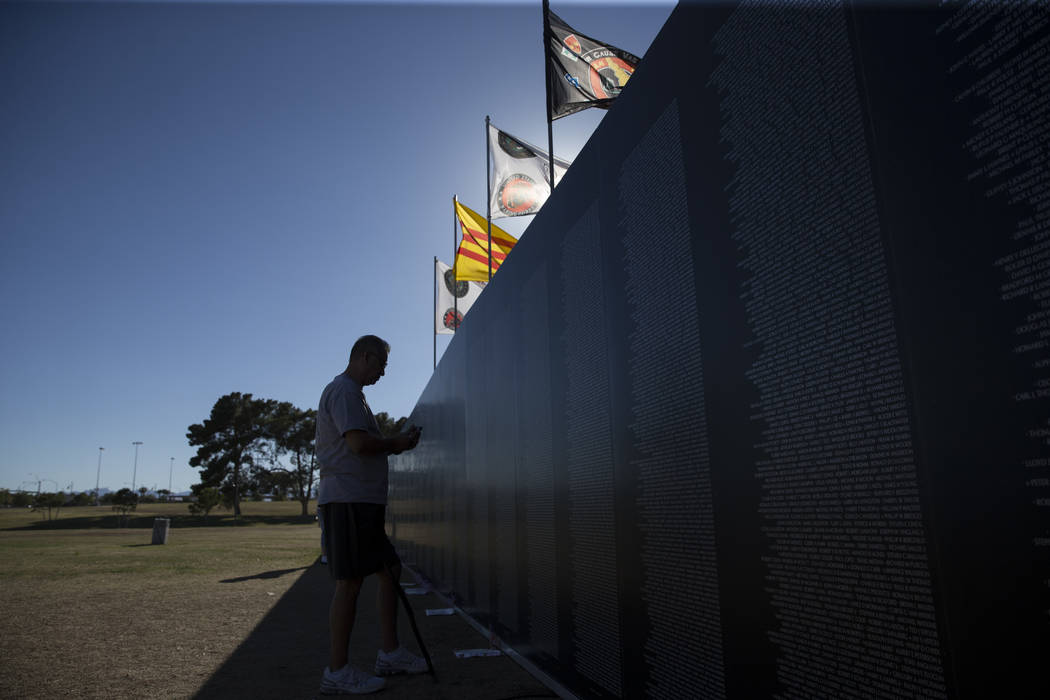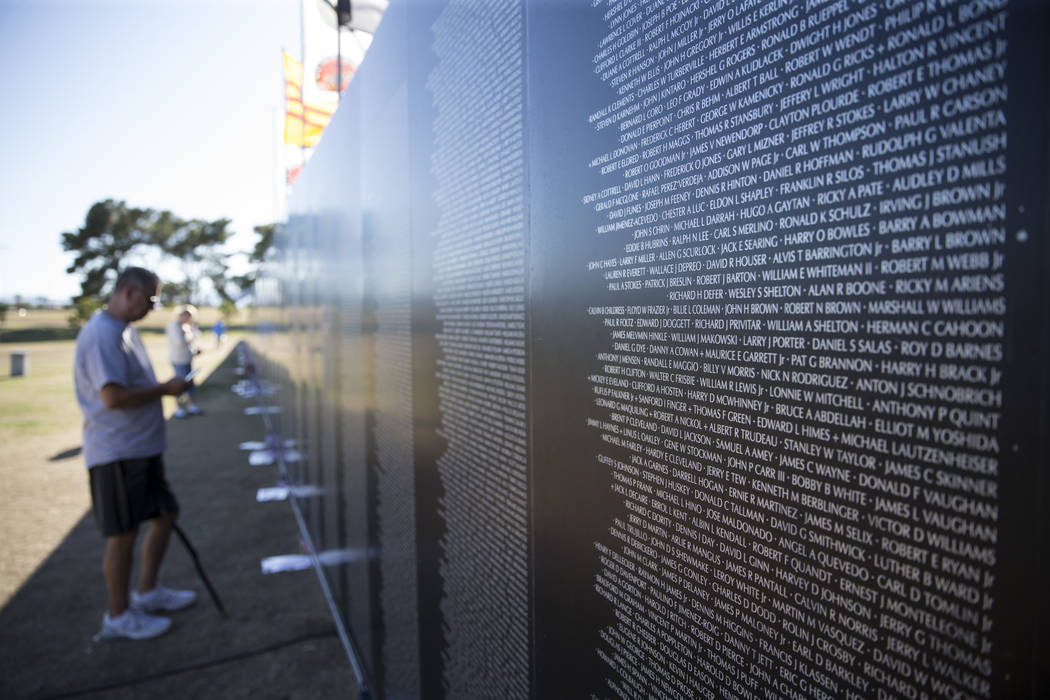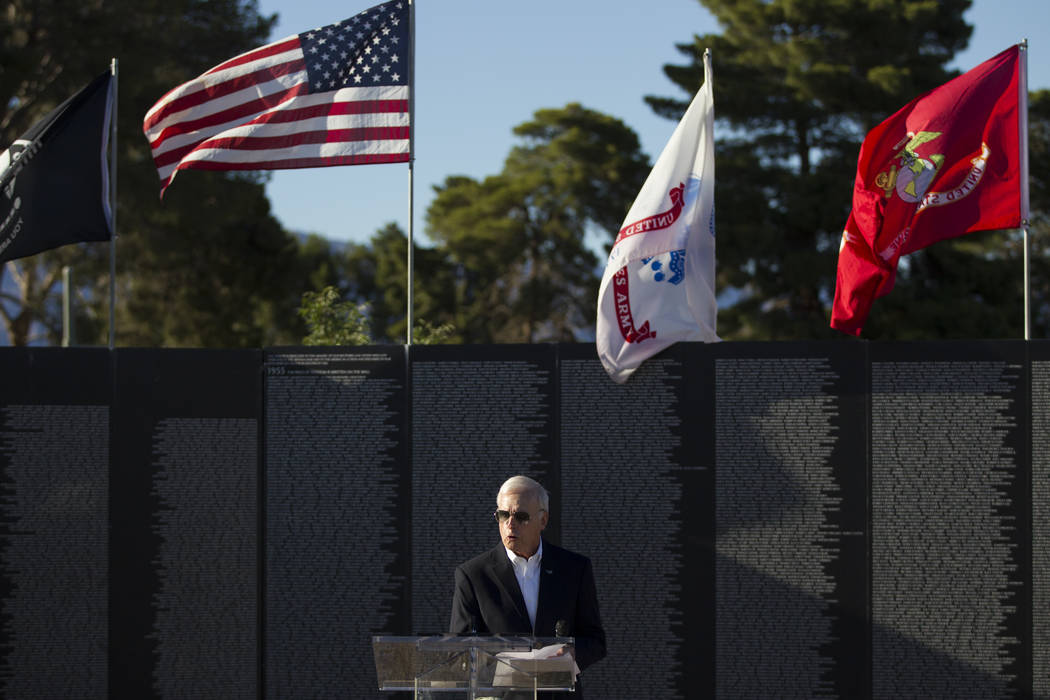 An opening ceremony for the Vietnam Veterans Memorial Wall replica was held Friday night during the American Patriot Fest at Craig Ranch Regional Park in North Las Vegas.
The ceremony was hosted by the American Veterans Traveling Tribute.
The traveling wall, an 80-percent replica of the wall in the National Mall in Washington, D.C., will remain open for visitors around-the-clock until 3 p.m. Sunday.