Why vast Air Force training range in Nevada feels 'small,' needs to grow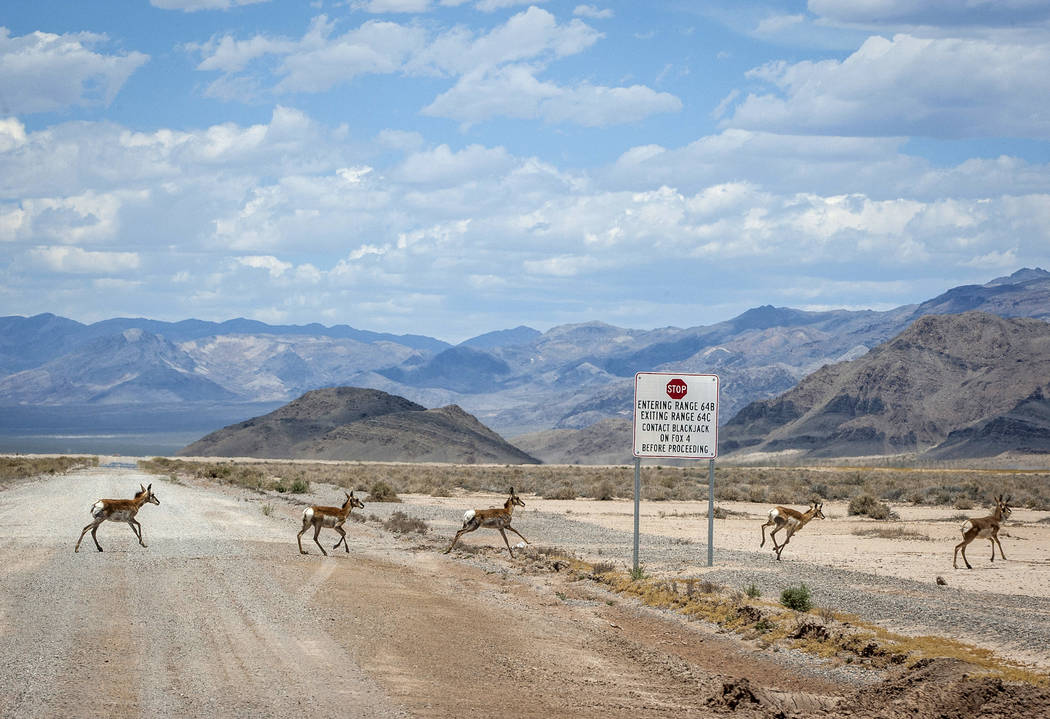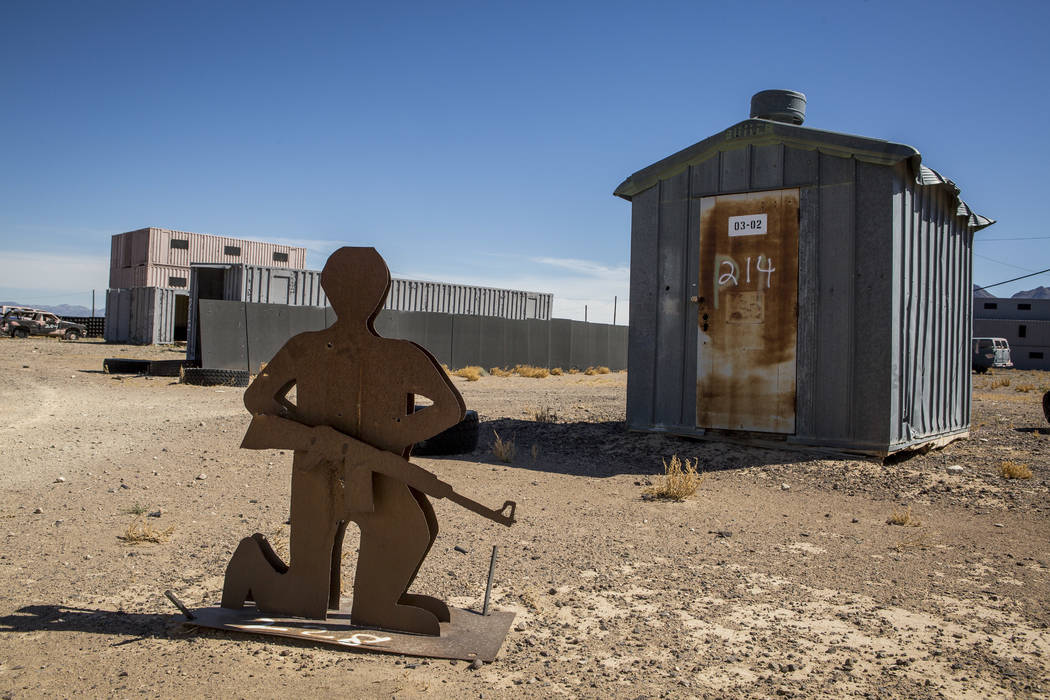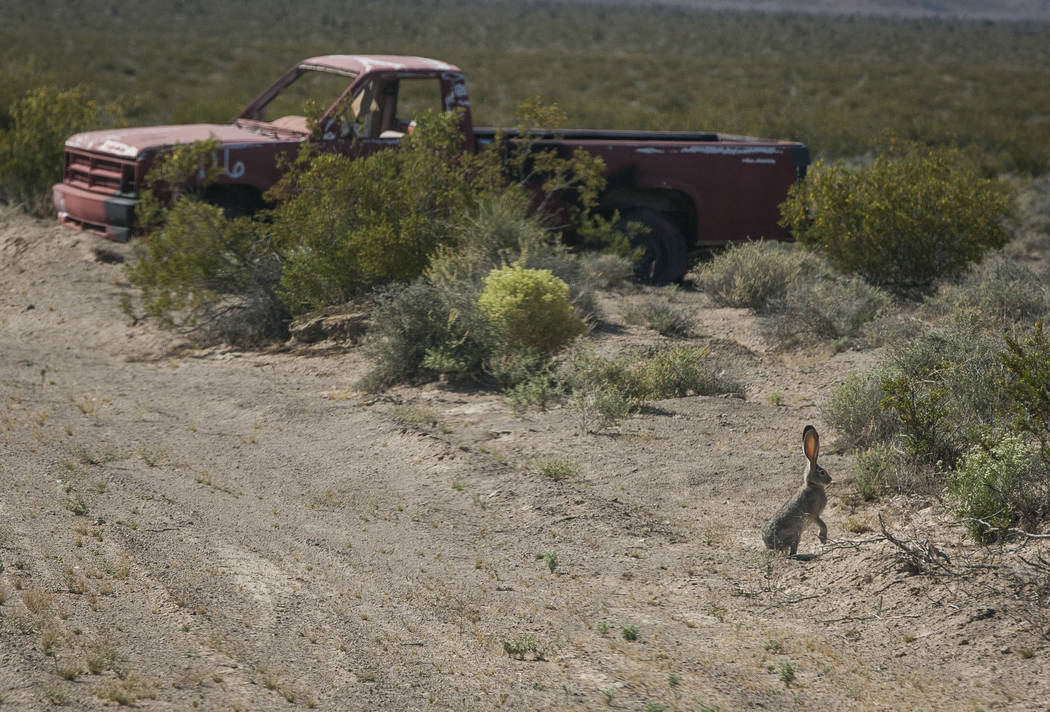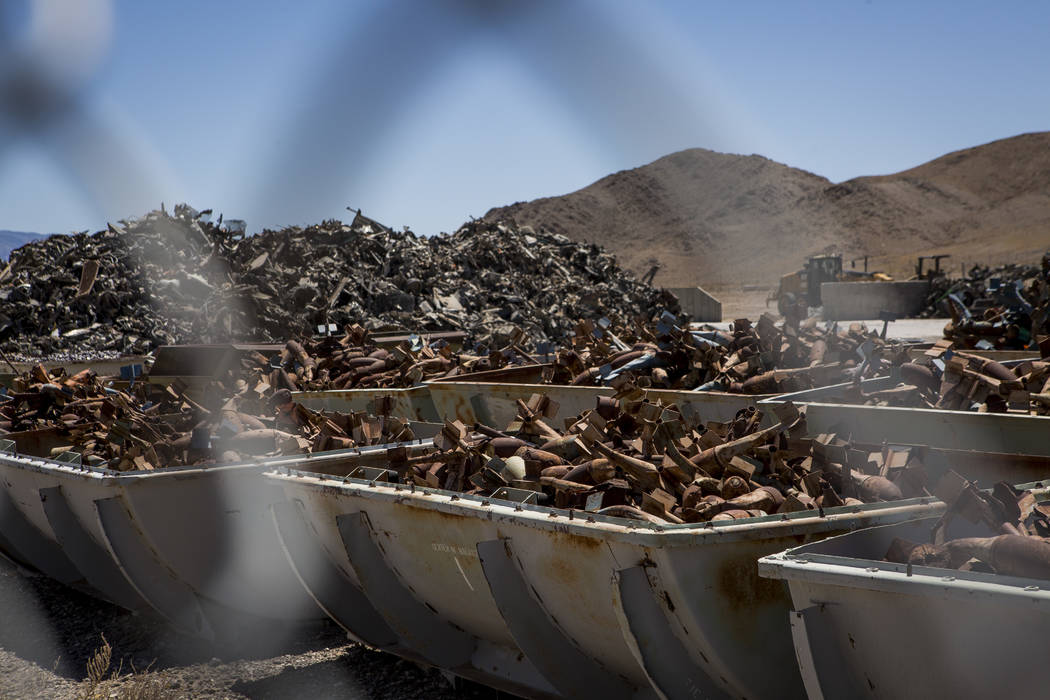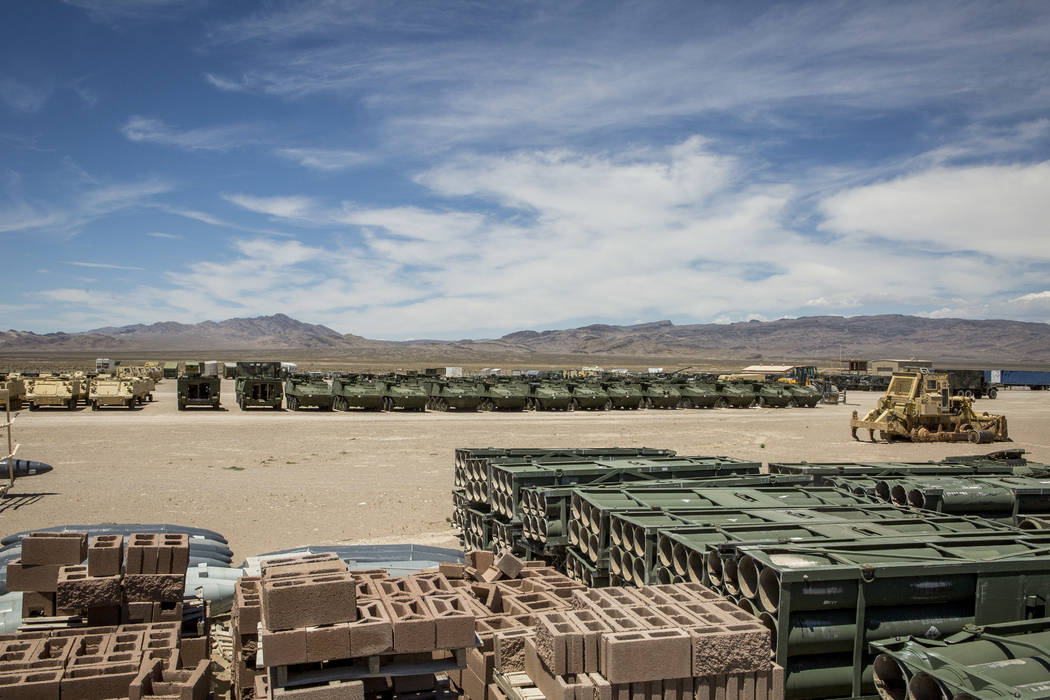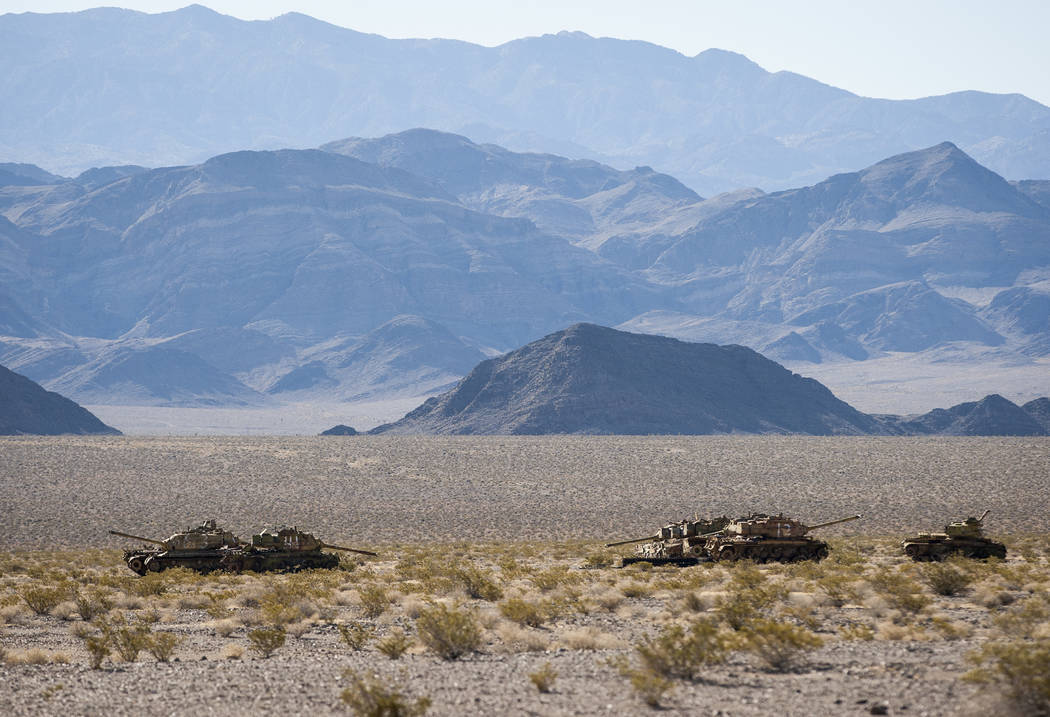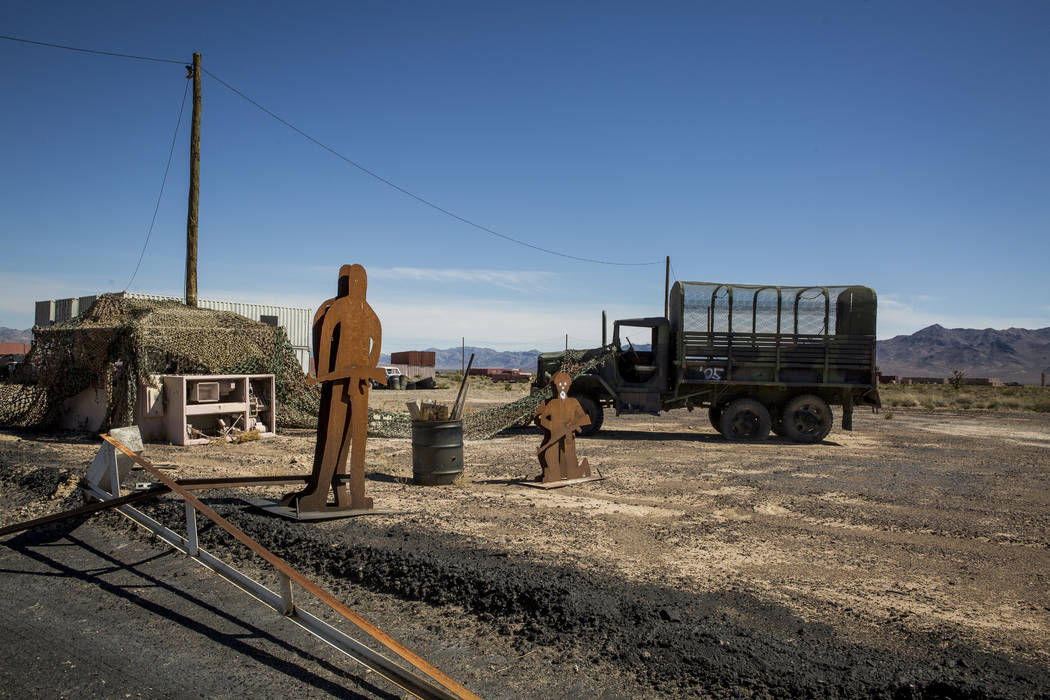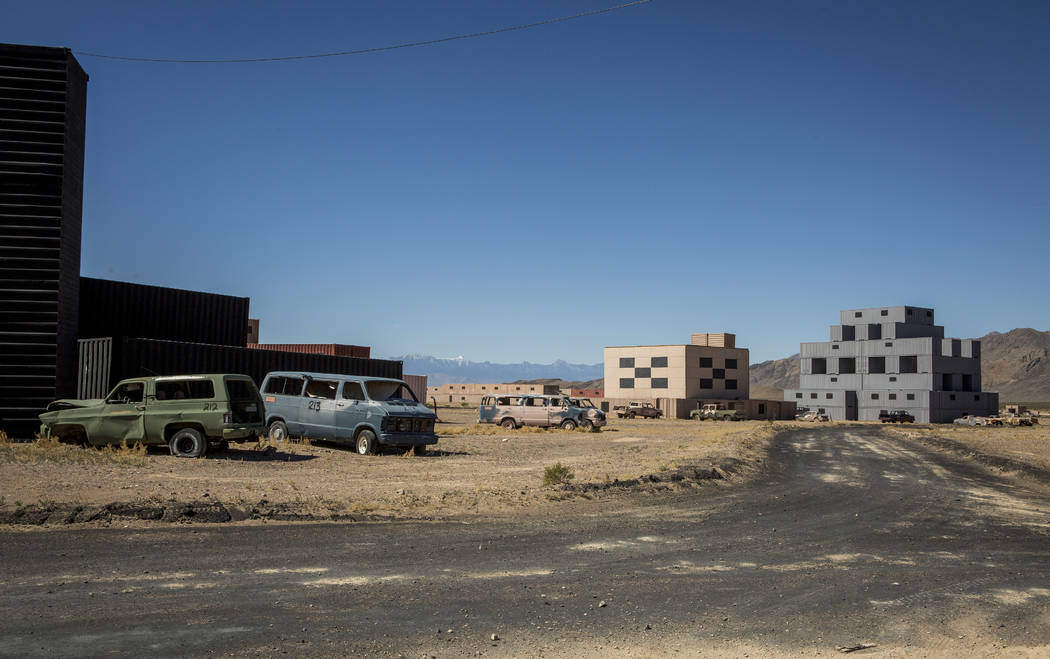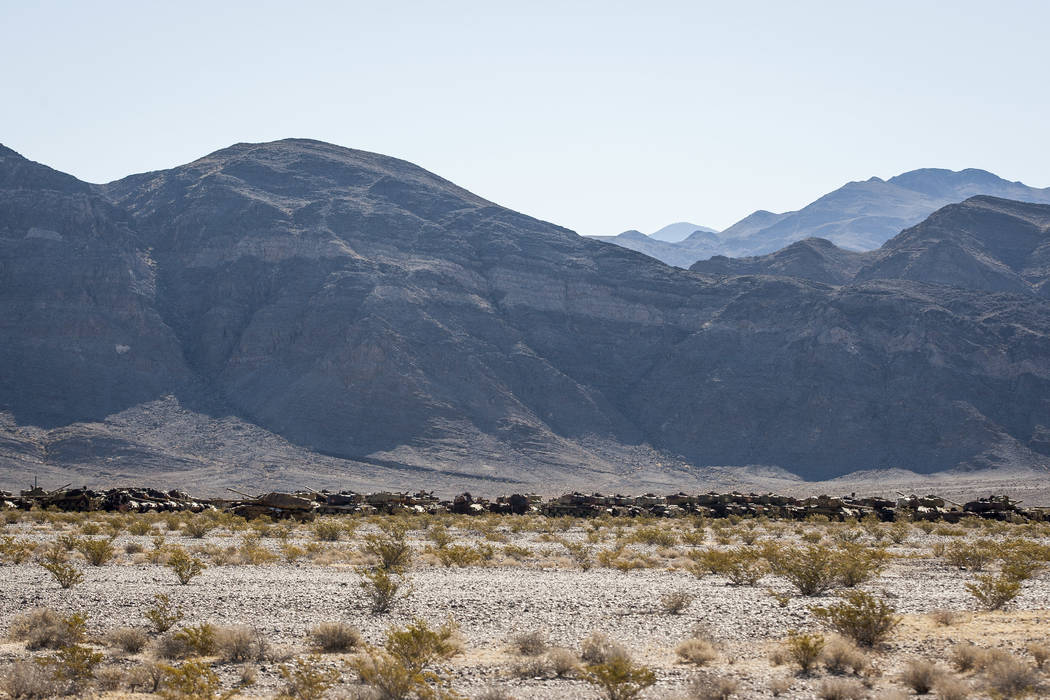 Deep inside the Nevada Test and Training Range, nervous jackrabbits patrol the streets of a war-ravaged town made from metal shipping containers.
Range officials call this place Gotham City, and like its comic-book namesake, it has seen more than its share of trouble.
Bullet holes and bomb damage scar the city's inanimate inhabitants, mostly trucks, tanks and targets shaped like armed bad guys.
Though Gotham is quiet on this day, its mock apartment buildings, alleys, airport and power plant have seen countless live-fire exercises — coordinated assaults, ambushes and rescue missions by ground troops and aircraft rehearsing for the real thing.
"We prepare these folks for war," says Air Force Lt. Col. Todd Schmidt, chief of strategic plans for the range. "There's no other place in the military that replicates this threat environment."
Now officials want to modernize that training ground 40 miles northwest of Las Vegas. They want to make it even more realistic and menacing. But the only way to do that, they say, is to acquire more land.
Schmidt acknowledges how crazy that might sound.
The Nevada Test and Training Range already covers more than 2.9 million acres in Clark, Lincoln and Nye counties. It's like someone put a fence around an area twice the size of Delaware and kicked out everyone who didn't have proper security clearance.
In the restricted airspace above all that land, opposing forces can fly and fight across a battlefield 150 miles long and 110 miles wide.
"That sounds like a lot, but it gets pretty small pretty quick," says Schmidt, especially from the cockpit of America's new generation of combat aircraft, built to fly faster and strike targets from farther away.
So the Air Force is asking for more.
The proposed 301,500-acre expansion, now under environmental review, includes 278,000 acres in the neighboring Desert National Wildlife Refuge.
Range officials want to use the refuge land to position new radar systems and other electronic threats capable of testing advanced warplanes like the F-35. But the move would cut off public access to most of the rough, unpaved Alamo Road, the main route through the heart of the refuge.
Roger Christensen, environmental administrator for the range, says this was "the least amount of land we could look at" to achieve the goal of increasing the range's capacity and capabilities.
The Air Force also wants primary jurisdiction over 846,000 acres of refuge land it currently shares control of with the U.S. Fish and Wildlife Service. The change would allow the military to use that area to conduct exercises and maybe build more training facilities like Gotham City. As it stands now, that portion of Desert National Wildlife Refuge can't be accessed by the public and can't be used by the Air Force for much of anything because it was proposed as wilderness decades ago and must be maintained as such until a final decision is made about its protected status.
"We can't use the south range the way we'd like to," Schmidt says, and that puts a strain on the rest of the massive training area, which is already stretched to the limit.
Air Force officials estimate the range is currently operating at about 140 percent of capacity. To maximize its use, access to the prized airspace is timed down to 15-minute increments, with exercises literally stacked on top of each other and unfolding simultaneously at different altitudes.
What allows them to do all that is the bubble of empty air above the range, one of the only large expanses of sky left in the nation where private and commercial aircraft are not allowed to fly.
Schmidt says that's why the range is so important, and why it needs to be used to its fullest. "The Air Force isn't going to get any more airspace. It's bad and it's only going to get worse," he says.
Critics of the expansion counter with this: If the Air Force gets its way, nearly 70 percent of the largest wildlife refuge in the lower 48 will be locked away from public use, maybe forever.
Cleaning up after itself
The road to Gotham City cuts through a swath of desert marked with radiation warning signs.
The land here is contaminated with depleted uranium from armor-piercing bullets fired from the air at tanks and other fortified vehicles. More than 100 of those targets, some dating back to World War I, can still be seen in the distance, parked neatly in rows as they wait to be cleaned up and repurposed.
"Let's face it: We're having an impact on the land," says Christensen during a rare tour of the secure site on a recent Sunday. The goal is to limit that impact as much as possible while still completing the task at hand.
"We've got to train. We've got to get the mission done," he says.
Christensen has plenty of ideas for how to use the additional land the Air Force is seeking, but one thing the range doesn't need is another "impact area" for actual bombs and missiles. What they're after instead, he says, is more space around the existing target areas so they can realistically deploy the sort of modern defenses that will actually challenge pilots and their advanced aircraft.
The additional land at the eastern edge of the range also would provide a larger safety buffer so pilots can attack ground targets at faster speeds and higher altitudes without worrying about stray bombs falling onto unsecured areas.
Christensen says expanding the range won't change the way the Air Force manages it. Range officials will continue to protect wildlife, archaeological resources and historic sites on the land, just as they do now, he says.
As proof, he points at the landscape around him, most of which has been in military hands since World War II. Instead of the crater-scarred moonscape people might expect, much of the range is unspoiled desert, every bit as pristine as what visitors find in the open portion of the refuge next door.
He says the Air Force works hard to clean up after itself. Workers go out regularly to clear away the remnants of targets and the weapons unleashed on them.
Christensen and his crew also help manage wildlife on the range, from watering wild horses to partnering with the Nevada Department of Wildlife on a bighorn sheep telemetry study or a small, tightly controlled sheep hunt once a year.
Concern for animals, identity
Late in the range tour, as if on cue, a small herd of pronghorn antelope dashes across the road in front of Christensen's truck.
He says antelope are plentiful on the north range, but these are the first he's seen this far south.
Christy Smith worries about these and other animals on the range.
Smith is the U.S. Fish and Wildlife Service's project leader for the Desert National Wildlife Refuge Complex. She isn't on this particular range tour, but members of her staff have visited the site with Christensen before.
She says her agency supports the Air Force and its mission, but any expansion that would carve more land out of the refuge is cause for concern. Specifically, refuge officials fear the loss of more public access and the possible impacts to bighorn sheep, desert tortoises and other wildlife from the construction and use of new roads, equipment pads and aircraft runways.
Then there is the broader question of what happens to Desert's identity should it lose so much of its land and character, Smith says. "Will it still be a refuge? I don't know."
"We feel like this is a unique place," she says. "We're trying to conserve what's there now, because once it's gone it's not going to come back."
Air Force officials insist they are listening to concerns from their neighbors and making changes to their plans where possible. Based on feedback from a series of public meetings late last year, the boundaries of the proposed expansion were adjusted to maintain public access to the refuge's popular Hidden Forest Cabin hiking trail and an area outside the Nye County town of Beatty that residents wanted for recreation and tourism.
Another round of public meetings is slated for December, after the Air Force releases the first draft of its environmental impact statement for the range renewal and expansion. That document is scheduled to come out in November.
Congress is expected to vote on the final version of the Air Force's proposal sometime before November 2021, when the military's current hold on the entire 2.9 million-acre range is set to expire.
From the front seat of his truck, Christensen says he doesn't know what Congress might do, but the Air Force will be ready regardless.
"It's like anything in military," he says. "We'll ask for what we think we need, but we'll make the most out of what we get."
Contact Henry Brean at hbrean@reviewjournal.com or 702-383-0350. Follow @refriedbrean on Twitter.