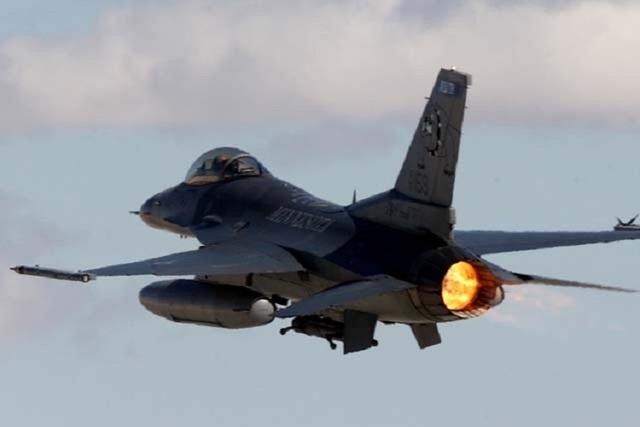 More than 1,460 Air Force civilian workers in Nevada will be getting furlough notices with the "vast majority" of 800,000 civilian workers in the Defense Department if President Barack Obama and Congress don't agree on a deficit-reduction plan, Defense Secretary Leon Panetta said Wednesday.
In a written message to employees, Panetta said he notified Congress about a 30-day notice the Pentagon will issue to most of its civilian workers, advising them that they will lose one day of work per week for up to 22 weeks.
That would result in a 20 percent pay cut through the Sept. 30 end of the fiscal year if automatic budget cuts under what is known as "sequestration" kick in March 1.
In Nevada, that translates to a combined $11.4 million pay loss for the state's 1,462 civilian Air Force workers, primarily at Nellis and Creech Air Force bases, where the bulk of Nevada's civilian workforce for the Defense Department is located.
"The president has used his legal authority to exempt military personnel funding from sequestration, but we have no legal authority to exempt civilian personnel funding from reductions," Panetta wrote in his message Wednesday to all Department of Defense personnel.
"As a result, should sequestration occur and continue for a substantial period, DoD will be forced to place the vast majority of its civilian workforce on administrative furlough," Panetta's message reads.
An Air Force spokeswoman at the Pentagon, Ann Stefanek, said the furloughs are expected to start with the April 21 pay period if the president and Congress don't agree by March 1 on a 10-year plan to reduce the nation's $16.3 trillion deficit.
The only exceptions will be civilian defense workers deployed in combat zones and those who "protect safety of life or property to the extent needed," Stefanek said.
"Exemptions will be submitted through the chain of command to be approved, but we've been told exceptions will be far and few between."
Most squadrons employ civilians for specialty jobs, such as medical providers, administrative support, communications and public affairs.
WHAT MAY BE LOST
Earlier this month, Air Force leaders said they probably will have to cancel Red Flag air combat training exercises at Nellis starting in July and ground the Thunderbirds demonstration team in April under mandatory spending reductions.
Gen. Larry Spencer, the Air Force vice chief of staff, has said the impact on Air Force operational training this year would spring from a nearly 18 percent reduction in 1.2 million flight hours, or 203,000 flying hours for the fiscal year, which began Oct. 1.
Roughly half of those hours will have been flown by March 1, meaning the Air Force would have to cut 33 percent of this year's remaining operational training program.
It's unclear how such deep cuts in Air Force training would affect the more than $200 million spent annually on payrolls for companies that provide services at the Nevada Test and Training Range, Nellis and Creech, a hub for drone aircraft operations, 45 miles northwest of Las Vegas. Services provided by civilian workers range from janitorial to aircraft maintenance and target support.
Stefanek said Pentagon officials expect more than 80 percent of the Defense Department's civilian workforce would face furloughs under sequestration.
"We expect the savings to be nearly $5 billion, which leaves the department $41 billion short of the $46 billion" targeted in automatic cuts for fiscal year 2013, she said.
Under sequestration, the deficit-reduction burden would be split between national security and non-security programs. That means the Department of Defense would be forced to lop an additional $492 billion from its expense accounts nationwide during the next 10 years, beginning with $46 billion from March through September.
The sequestration budget cuts would be in addition to a $487 billion cut in defense spending over a decade mandated by the Budget Control Act passed in 2011.
The Pentagon's budget chief, Robert Hale, said the economic impact would be felt nationwide. The biggest potential losses, in terms of total civilian payroll dollars, would be in Virginia, California, Maryland, Texas and Georgia, according to figures provided by the Pentagon.
DEFENSE CUTS MAY ERODE SECURITY
In his written message to employees, Panetta said, "In the event of sequestration we will do everything we can to be able to continue to perform our core mission of providing for the security of the United States, but there is no mistaking that the rigid nature of the cuts forced upon this department, and their scale, will result in a serious erosion of readiness across the force."
Adding his voice to the budget debate, Secretary of State John Kerry said the fiscal impasse is a serious threat to American credibility around the world.
"Think about it: It is hard to tell the leadership of any number of countries that they have to resolve their economic issues if we don't resolve our own," Kerry said Wednesday at the University of Virginia.
House Speaker John Boehner, R-Ohio, put the blame on the president and said he agrees with Panetta that automatic spending cuts would devastate the military.
Boehner released a copy of Panetta's letter formally notifying Congress that the Pentagon will have to consider furloughing a large portion of its civilian workforce if sequestration kicks in.
"The furloughs contemplated by this notice will do real harm to our national security," Panetta wrote in his congressional notification letter, adding that it would make troops less ready for combat and slow the acquisition of important weapons.
"Overall, sequestration will put us on a path toward a hollow force and inflict serious damage on our national security," Panetta wrote.
Obama was continuing to pressure Republican lawmakers to avert the automatic cuts by supporting a Senate Democratic plan that would replace the immediate cuts with a mix of spending reductions and tax increases.
Panetta was flying Wednesday to Brussels to attend a NATO defense ministers meeting. Spokesman George Little told reporters en route that Panetta would tell his counterparts that across-the-board budget cuts will hurt not only the U.S. military but also the ability of NATO to respond to crises.
Little said the Pentagon is discussing the possibility of not being able to send military units on planned rotations to places around the world.
The Associated Press contributed to this report. Contact reporter Keith Rogers at krogers@reviewjournal.com or 702-383-0308.