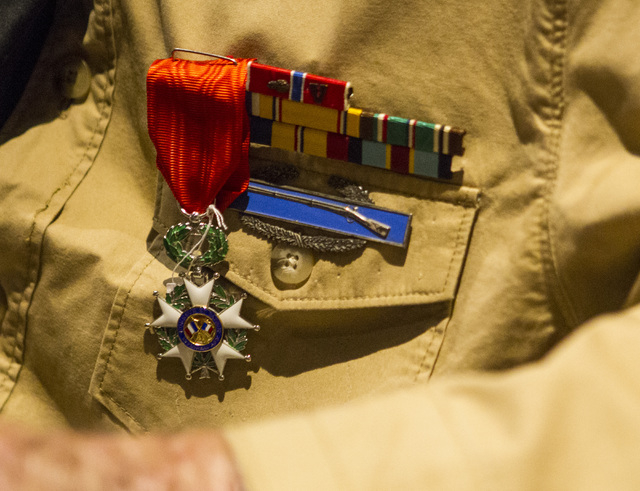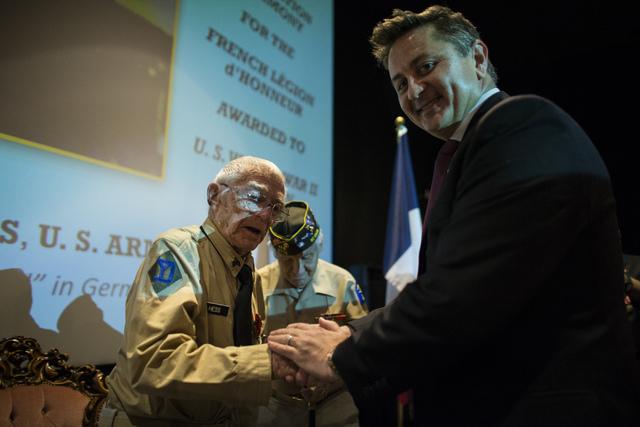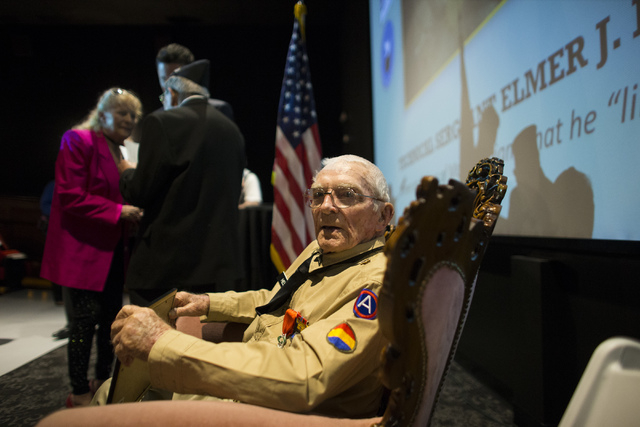 Ninety-eight-year-old Elmer J. Hess, of North Las Vegas, received France's Legion of Honor medal Wednesday night during a ceremony in Las Vegas. Hess, a World War II Army tech sergeant from Monmouth, Illinois, was in the third wave to invade France's Nazi-occupied Normandy coast at Utah Beach.
He endured a rocket attack for which he received a Purple Heart medal, and went on to survive other encounters before marching through the snow with Lt. Gen. George S. Patton's Third Army to relieve 101st Airborne troops surrounded at Bastogne, Belgium, in late-December 1944.
The Legion of Honor in the rank of Chevalier (Knight) is the highest honor France bestows on foreign nationals for gallant actions in France against the enemy.
Keith Rogers Las Vegas Review-Journal