Miller helps Victorino get All-Star slot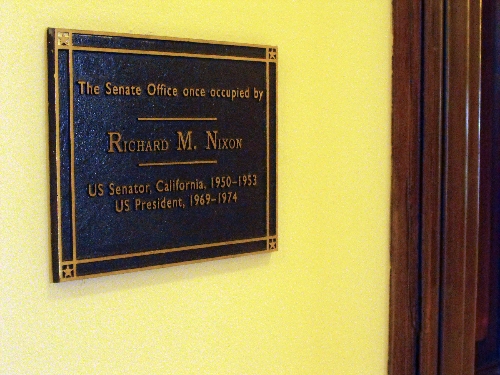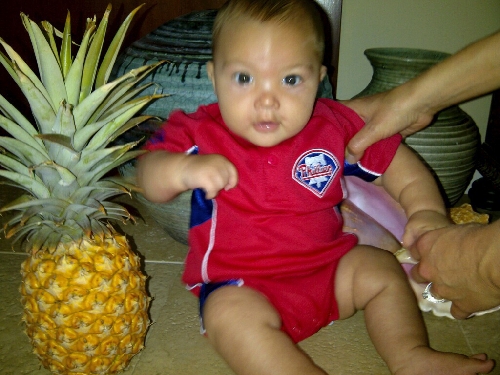 As secretary of state, Ross Miller knows something about elections and campaigns.
As a UFC fan, Miller knows a lot of fighters in the mixed martial arts world.
And as a Twitter fiend, Miller knows how to use the social network to promote a cause.
All of those things came in handy as Nevada's top election official helped Shane Victorino — the Phillies center fielder who also lives in Las Vegas — win a spot on the 2011 All-Star team.
Miller got UFC President Dana White to join his Twitter push for "The Flyin' Hawaiian," who won with 9.2 million online votes from fans last week in the Major League Baseball competition. Other UFC fighters and Vegas residents such as White joined Miller, too, including Frank Mir and Roy Nelson.
A couple of famous Vegas glamour gals also got caught up in the Twitter campaign: reality TV star Laura Croft and former Baywatch babe Angelica Bridges, featured in the Luxor's "Fantasy Show."
"Vegas certainly rallied around our part-time resident," Miller said of Victorino, a friend who helped Miller win re-election to a four-year term in 2010. "He campaigned pretty hard for me."
Miller campaigned pretty hard for Victorino too.
On July 3, Miller tweeted his "congrats" to Victorino for making it into the final round of voting for the All-Star Game. "We need to get the Vegas resident some votes," Miller added.
Over the next four days, Miller tweeted more than a dozen times to get others involved.
"@danawhite can you get your 1 billion followers to vote Victorino to the #allstargame," Miller tweeted on July 4th. He also challenged the other UFC fighters, who complied.
"Vote for my man Shane!!!!" White tweeted on July 6.
White actually has 1.5 million Twitter followers — far more than Miller's 18,380 — and so getting the mixed martial arts entrepreneur on board was key to keeping Victorino in the lead.
Shaquille O'Neal also jumped in, urging his 4 million followers: "Vote 4 my man Shane."
In the end, Victorino won easily.
Miller celebrated last Thursday by tweeting a photo of his 3½-month-old son Reece, wearing a one-piece bodysuit decorated with a Phillies logo. Reece posed next to a pineapple, a nod to Victorino's other nickname, "The Pineapple Express," because of his Hawaiian heritage and his speed.
Victorino was born in Wailuku. His father, Michael, is a Maui County councilman.
Miller said the baseball baby bodysuit was a gift from Victorino and his wife, Melissa.
Although the campaign was successful, it turns out Victorino isn't going to play in Tuesday's All-Star Game in Phoenix. He was put on the disabled list because of a strained thumb ligament.
Instead, the No. 2 finisher in the online fan voting contest will take his place: Andre Ethier of the Los Angeles Dodgers. The outfielder is hitting .313 compared with Victorino's .303 batting average .
As for Miller, he plans to watch the game on TV while vacationing at Lake Tahoe.
Expect @rossjmiller — his Twitter avatar — to live-tweet the game.
— Laura Myers
OFFICE SPACE, FOR NOW AT LEAST
Two months after becoming a U.S. senator, Dean Heller finally moved into a Capitol Hill office suite last week that he can call home, at least for the time being.
Heller and his staff moved out of a trailer in the courtyard of the Russell Office Building that had been their home since he took office on May 9. They moved into Suite 361-A, a nine-room complex on the Russell third floor that was most recently occupied by his predecessor, John Ensign.
The Russell Building is the oldest and most stately Senate office, and Heller's suite comes with a bit of history. One of its rooms served as an office for Richard Nixon, who was a California senator from December 1950 until he left to become vice president in January 1953.
A plaque in the hallway notes the significance of Room 355. But inside, the room is decidedly unglamorous, as it serves as routine workspace for Heller staffers.
More recently, the suite belonged to Senate Minority Leader Mitch McConnell, R-Ky. In musical chair fashion, he moved out to take over Sen. Edward Kennedy's office after the Massachusetts senator died in 2009.
Ensign put dibs on the prime McConnell space, but was still in the process of moving in when he resigned in May in the wake of his ethics scandal. Some Ensign aides had not yet unpacked when they learned they would soon be out of a job.
Heller's delayed move was due in part to Ensign staff being given 60 days to wrap up his business and pack his belongings.
Heller, a Republican and former U.S. House member who was appointed to the Senate to replace Ensign, must run in the November 2012 election to keep the seat.
Even if he wins, it is possible Heller as an elected freshman will be bumped out of the prime office space, which includes a private dressing room and inlaid book cases in his personal office.
"This is not a freshman office space," said Stewart Bybee, Heller's communications director.
— Steve Tetreault
HECK SEEKS 'WOUNDED WARRIOR'
House leaders have granted Rep. Joe Heck an additional staffer through a two-year fellowship program that seeks to place disabled veterans with members of Congress.
The office of the chief administrative officer is accepting applications to fill vacancies in 13 House offices, including someone to work as a caseworker and field representative for Heck in his Las Vegas office.
The program is targeted to veterans who have served on active duty since Sept. 11, 2001, have less than 20 years of service, and who have been rated with at least a 30 percent disability by the Department of Veterans Affairs.
Heck, an officer in the U.S. Army Reserve and a member of the House Armed Services Committee, is looking for someone to start as soon as possible, his office said.
According to the House administrative officer, interested veterans should submit résumés to housewoundedwarriors@mail.house.gov. Applicants should include a copy of their DD214 and a letter from the VA indicating their level of disability. More information is available at http://cao.house.gov/wwp-about.shtml.
— Steve Tetreault
Contact reporter Laura Myers at lmyers @reviewjournal.com or 702-387-2919. Follow her on Twitter @lmyerslvrj. Contact Stephens Washington Bureau Chief Steve Tetreault at stetreault@stephensmedia.com or 202-783-1760.
Political Eye blog