Milli Vanilli voice steps into the limelight
February 17, 2014 - 7:12 am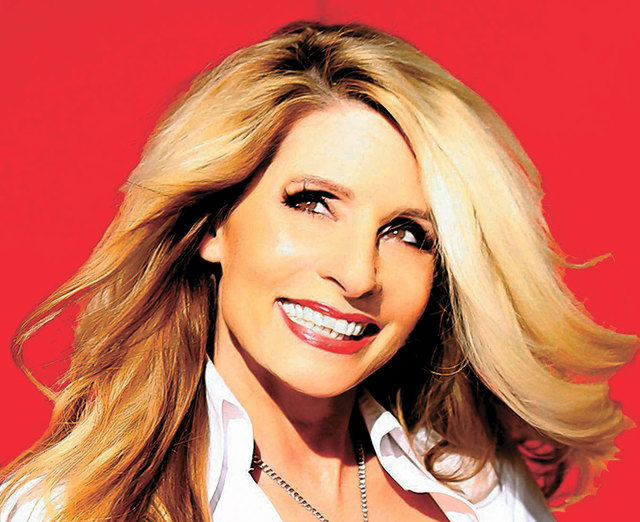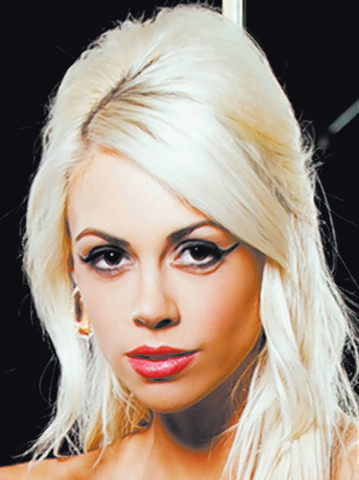 That melodic voice heard during song breaks on Highway Radio, the main source of broadcast music for millions of area commuters, belongs to Las Vegan Jodie Rocco.
The former Milli Vanilli backup singer is coming out of the background on Friday when her story airs on OWN's "Oprah: Where Are They Now?" series.
Rocco and her twin sister, Linda, are going public with new information on the 1990 lip-synching scandal that exposed their Grammy- winning group.
The sisters rode the mammoth wave that began in 1988 when German producer Frank Farian created the group Milli Vanilli, featuring the duo of Rob Pilatus of Germany and Fabrice Marvon of France.
Milli Vanilli became global sensations and won a Grammy for best new artist on Feb. 21, 1990, for the group's debut album, "Girl You Know It's True."
A year earlier, their single "Girl You Know It's True" rocketed to No. 2 on Billboard. Over the next eight months, they had three No. 1 hits on Billboard's charts — "Baby Don't Forget My Name," "Girl I'm Gonna Miss You" and "Blame It on the Rain."
Then came the crash when it was revealed the Pilatus and Marvon didn't sing on the album. They were stripped of the Grammy, and Pilatus died of a drug overdose in April 1998.
"It was devastating for us because no one was interested in our story and the truth. Although we did interviews no one took us seriously and for the most part, never published any info about us," Rocco said.
"The producer did not want us to speak to anyone about the group or what went on in the studio. He threatened Linda and I that he would blackball us in Germany. He couldn't really do any harm to me because I had already moved to Vegas, and he had no reach here. But he could definitely hurt Linda."
They never received royalties, she said, only "a paltry" 2,000 deutsche marks. That was equivalent to $600 at the time.
Linda ultimately did not work for almost two years.
"The only person in the world who did a story on us at that time was Mike Weatherford," an entertainment reporter at the Review-Journal since 1987.
She has been a Las Vegas resident since 2003 but a regular visitor before that because her parents lived here.
Many of the real Milli Vanilli voices will be heard Friday during the OWN series, Rocco said.
'MOOSE' LEAVES LIGHT
Veteran nightlife executive Mustafa Abdi, known as "Moose Diesel," posted Friday on Facebook that he was no longer working for Light Group.
He addressed his departure as the company's vice president of entertainment in one sentence: "Through tough times, I won't forget the people that stood by my side vs the people that disappeared."
In a lawsuit recently filed in U.S. District Court, a plaintiff, listed as Jane Doe, a table hostess at Light Nightclub at Mandalay Bay, alleged sexual harassment, drug use on the property, assault, battery, creating a hostile work environment, intentional infliction of emotional distress and attempted workplace intimidation.
Abdi was the only person named in the complaint.
THE SCENE AND HEARD
The Imagine Dragons closed their concert in San Diego with an encore surprise on Saturday. Midway through "Nothing Left to Say," lead singer Dan Reynolds told the audience that they were about to see "something that will never happen again." With that he introduced Dave Keuning, lead guitarist and backup vocalist for The Killers. Keuning has a home in San Diego. Reynolds' brother, Robert Reynolds, is the manager and lawyer for The Killers and their lead singer Brandon Flowers. …
Music sensation Puddles, known as the "sad clown with the golden voice," will appear at the El Cortez Parlour Bar and Lounge from 8-10 p.m. on Tuesday. It is being billed as Puddles in the Parlour. Puddles' YouTube cover of Lorde's "Royals" went viral.
Chloe Crawford, wife and lead assistant to Tropicana headliner Murray Sawchuck, aka Murray the Magician, is Playboy's Cyber Girl of the month for February. A trained dancer, the British stunner also is a cast member of "Fantasy" at Luxor and has worked in choreography, aerial silks and pole choreography. They got married in 2012.
SIGHTINGS
U.S. Senate Majority Leader Harry Reid, D-Nev., dining at La Comida on Saturday night with his wife, Landra, and son Josh Reid, city attorney of Henderson, and other family members.
THE PUNCH LINE
"In Sochi, a man who criticized the Sochi games was sentenced to three years in a prison colony. After hearing the sentence, the man said it's still better than a hotel in Sochi." — Conan O'Brien
Norm Clarke's column appears Sunday, Monday, Wednesday and Friday. He can be reached at 702-383-0244 or email him at norm@reviewjournal.com. Find more online at www.normclarke.com. Follow Norm on Twitter @Norm_Clarke. "Norm Clarke's Vegas," airs Thursdays on the "Morning Blend" on KTNV-TV, Channel 13.