Mirage headliner to star in UFC film
September 17, 2010 - 11:00 pm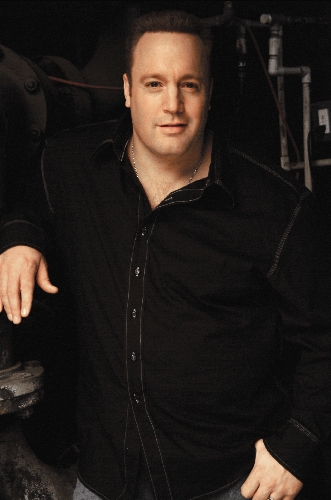 Las Vegas headliner Kevin James is heading for a showdown in a Las Vegas UFC octagon.
A big UFC fan, James, who starred in "The King of Queens" and "Paul Blart: Mall Cop," will be cast in the lead role as a Boston physics teacher who wants to save a friend's job amid budget cuts.
James' character moonlights as a mixed martial arts fighter in the as-yet-untitled Sony film. James has trained with MMA legend Randy Couture.
James, a regular at The Mirage, was in Las Vegas last week with his producer Todd Garner, whose films with James include "Paul Blart," "Knight and Day" and the upcoming "Zookeeper."
The UFC is excited about the silver screen exposure, which will likely include cameo appearances by the sport's biggest names, a source told Vegas Confidential.
"Kevin's been into the UFC for years," said the source. "He's very close with Dana White and Joe Rogan and he's wanted to do this movie for years."
The end of the film will take place in Las Vegas.
MEDIA UPDATE
KSNV-TV, Channel 3 has locked up the morning show duo of Kim and Dana Wagner and veteran anchor Jim Snyder to long-term contracts. "Wake Up With the Wagners" launched in July 2007, about seven years after the Wagners started at the NBC affiliate. Snyder, who does the 5 and 6 p.m. newscasts with Sue Manteris, has been at the station for 12 years. …
Las Vegan Rachel Reilly of "Big Brother 12" told morning duo Mark and Mercedes of KMXB-FM, 94.1 on Friday that she and Brandon Villegas, whom she has been dating during the show, are shooting an episode of "Bold and the Beautiful" on Monday. Reilly, who works part time for Light Group at Aria, will be attending a VIP Reality Star Party at Blue Martini tomorrow night. …
Deborah Wall's latest hiking book, "Base Camp Las Vegas," launches Sunday with a reception from 2-4 p.m. at the historic Boulder Dam Hotel in Boulder City.
The book, her second, is a collection from her popular column on hiking in the Las Vegas region, originally published in View Neighborhood Newspapers.
Published by Stephens Press, a sister company to the Review-Journal, the hiking guide will be sold in local book stores, the Review-Journal lobby and at the website basecamplasvegashikes.com.
THE SCENE AND HEARD
Siegfried and Roy serve as burgermeisters tonight at 7 p.m. for the ceremonial tapping of the first keg of Oktoberfest at the Hofbrauhaus Las Vegas. …
Mayor Oscar Goodman has a press conference Monday with skateboard legend Rob Dyrdek to declare it Street League Skateboarding Day in Las Vegas. Dyrdek's $1.2 million DC Pro Tour is in town next week, with the world's 24 top street skateboarders competing Saturday at Thomas & Mack Center. Information: www.streetleague.com.
SIGHTINGS
Comedian Margret Cho, spotted Friday at the Burlesque Hall of Fame and catching lunch with friends at The Beat Coffeehouse and Records. … Vanessa Hudgens and Brittany Snow, having a late dinner Friday at Tao (Venetian).
THE PUNCH LINE
"Snooki from 'Jersey Shore' was in court the other day and the judge called her a 'Lindsay Lohan Wannabe.' I'm still trying to figure out who should be more offended." — Jay Leno
Norm Clarke can be reached at (702) 383-0244 or norm@reviewjournal.com. Find additional sightings and more online at www.normclarke.com.