Missing hikers found outside Alaska park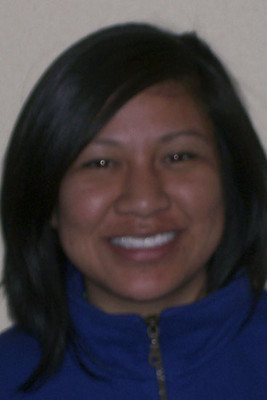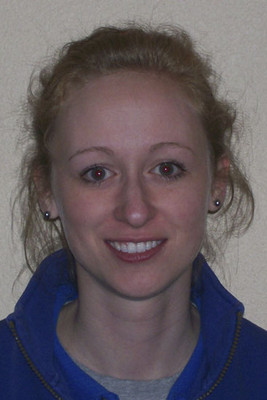 ANCHORAGE, Alaska — Two women missing in Denali National Park were found Wednesday and reunited with worried members, six days after heading off on what they thought would be an overnight hike.
A helicopter picked them up just outside the park about an hour after one of the hikers made a second cell phone call to her mother, park spokeswoman Kris Fister said.
Erica Nelson, 23, of Las Vegas, and Abby Flantz, 25, of Gaylord, Minn., were taken to park headquarters, where family members were waiting.
Anchorage television station KTUU showed the pair laughing with family members and eating large, overstuffed deli sandwiches as they walked to a waiting ambulance.
The women told KTUU they got lost and kept hiking.
"We spent a couple of days 11 hours of hiking. We kept seeing more mountains, more ridges," Nelson told KTUU.
"The terrain was a lot harder than we thought it would be, and it was farther than we thought it would be," Flantz said.
Nelson helped keep her spirits up, she said.
"I thought everything was going to be fine, stay positive," she said.
The women slept at night in a tent and hiked during the day. At times, they melted snow to get water. They had no food when they were found.
The two embarked on their hike on June 12 about 15 miles from the park entrance.
When the women did not show up for work Saturday at Denali Princess Wilderness Lodge, a hotel outside the park, they were reported overdue, and a search of a 100-square-mile area began.
The park is about 180 miles north of Anchorage.
Ellane Nelson received an initial cell phone call from her daughter at 9:15 a.m. Wednesday as she listened to park officials give a briefing on the search.
Park officials had reported the women were not carrying a cell phone, but caller ID indicated it was from the missing hiker.
Nelson answered the phone and heard her daughter say she and Flantz were alive and well.
The cell phone's battery was weak, but park officials were able to locate the signal coming from the eastern section of the area they had been searching for more than four days.
The agency dispatched two helicopters to pick the women up, but hours later, the two women had not been found.
Fister said authorities initially thought the women were in the vicinity of a dry creek bed.
But after the second phone call, rescuers focused instead on a brushy area on the eastern edge of the search area, about five miles west of the Parks Highway, the main highway that connects Anchorage and Fairbanks, he said.
A park plane spotted the pair at 4:22 p.m., and a helicopter was sent to pick them up.