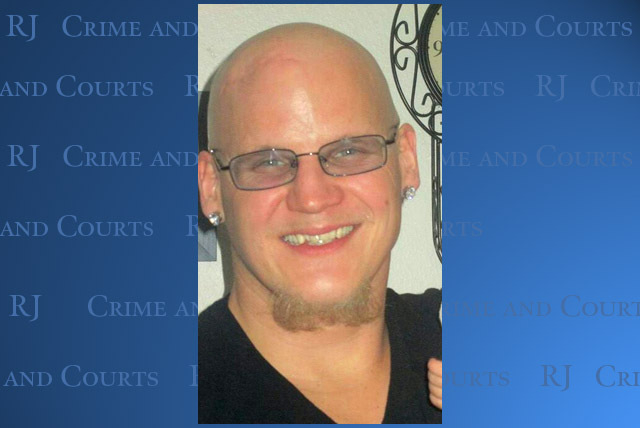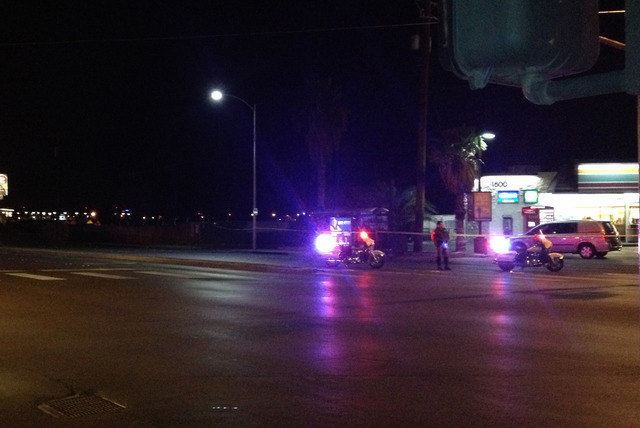 The mother of a man shot by Las Vegas police late Tuesday after he flashed a handgun at officers says her son didn't deserve to be shot.
"He's no angel, but he did not deserve this," Barbara Sprouse said.
Police said her son, 29-year-old Jason Mahe, was shot just before midnight outside a Dotty's Casino at Rancho and Vegas drives.
Officers were called to the area after Mahe tried to use counterfeit cash at a nearby 7-Eleven, police said.
Mahe, who had a woman with him, left the 7-Eleven and entered Dotty's as officers arrived.
The officers followed him into the casino and took him into the parking lot, where he pulled out a handgun and refused commands to drop his weapon, police said.
"If my son was escorted out of Dotty's, the police were close to him," Sprouse said. "They could have Tased him."
Metro officials believe three officers fired several shots, Capt. Csaba Maczala said Wednesday.
Mahe was taken to University Medical Center, where he was in critical condition.
At the time of the shooting, Mahe was wanted in Ohio on a parole violation and was considered dangerous and possibly armed, according to Ohio authorities.
Mahe was paroled in January after serving an 11-month prison sentence for an aggravated assault near Cleveland.
Mahe, who has a history of drug charges, also served time in the state on an aggravated robbery charge in 2008, according to court records.
Sprouse said her son moved to Ohio from Las Vegas to get away from trouble. He was convicted in Las Vegas in a 2003 burglary case and sentenced to more than a year in prison.
Las Vegas police had evidence that Mahe might have wanted officers to shoot him, known as a "suicide by cop."
Sprouse denied that her son ever had suicidal thoughts.
"He's never had a 'suicide by cop' tendency," she said. "That's ridiculous."
The names of the officers will be released after 48 hours, per department policy.
It was the second shooting by a Metro officer in as many days and the third Metro shooting this year.
On Monday afternoon, police shot Julio Estrada-Lopez, 40, after he pointed his gun at officers near Charleston Boulevard and U.S. Highway 95, police said.
Officers responded to the area after receiving a call about a man trying to steal a car in the 70 block of Suzy Court, police said.
Police said Estrada-Lopez pulled a gun on the homeowner, Amalio Nevarez, after he was confronted during the attempted theft. Estrada-Lopez then demanded the keys to Nevarez's van, police said.
Nevarez told Estrada-Lopez his keys were in the house and went to get them, but Estrada-Lopez didn't follow him inside. Instead, Estrada-Lopez tried to rob another person across the street, police said.
Arriving officers saw him waving his gun in the air and pointing it at people.
He ran from police through a backyard and climbed over a wall before reaching the Charleston onramp to U.S. 95.
Police said he pointed the gun at officers after they ordered him to stop. Officer Garrett Escartin fired multiple times, striking Estrada-Lopez in the torso, police said.
Estrada-Lopez was taken to University Medical Center in critical condition.
Escartin, 26, has been with Metro since 2006. He is on paid routine administrative leave.
Reporters Mike Blasky and Brian Haynes contributed to this report. Contact reporter Steven Slivka at sslivka@reviewjournal.com. Follow @StevenSlivka on Twitter.