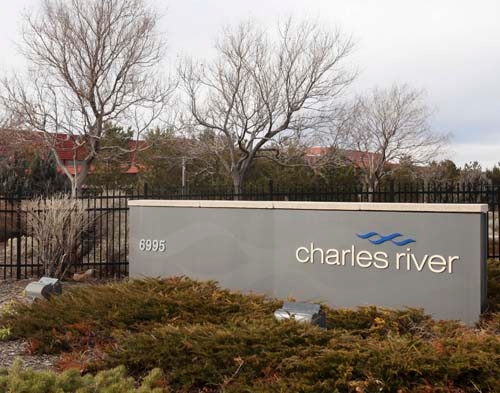 SPARKS — Workers at a Nevada research lab in 2008 were checking on a primate room when they came across a ghastly sight: Thirty dead monkeys were cooked alive after someone left the heater on. Two others were near death and had to be euthanized.
At a lab run by the same company, a monkey died last year after it was sent through a washer while still in its cage. The temperatures were so scalding the monkey never had a chance.
The two cases have led to calls for greater oversight and enforcement of the animal research industry.
Critics say fines for violations at animal research labs are so puny that they do nothing to deter violations. The lab where the monkeys died in Nevada was fined $14,000 for the two incidents, according to records from the U.S. Department of Agriculture.
"The penalties have given them virtually no motivation whatsoever to cease violating the law," said Michael Budkie, the executive director of the Ohio-based Stop Animal Exploitation Now. "If they are literally killing animals through negligence, something is wrong with the system."
The group asked Agriculture Secretary Tom Vilsack last month for an independent investigation into animal deaths at research labs. Agriculture Department records show 97 negligent animal deaths have occurred at research facilities nationwide over the past two years, a figure that does not include lab mice and rats.
One of the biggest violators was Charles River Laboratories, an 8,000-worker company that had sales of $1.2 billion in 2009, where the 33 monkeys died at facilities in Reno and Sparks in 2008 and 2009. The Massachusetts-based company is one of the world's largest suppliers of clinical and laboratory research services to pharmaceutical and biotech companies.
It is a leading importer of research animals and breeds some of its own animals for medical research. Its researchers in Nevada are working to find a cure for cancer, new flu vaccines and ways to treat obesity.
Spokeswoman Amy Cianciaruso said survival rates for diseases are at an all-time high thanks to the discovery of new drugs made possible in part by the work of scientists at Charles River labs. The company has called the monkey deaths a "terrible and unfortunate tragedy" but said that they were isolated cases and that corrective actions were taken.
Agriculture Department records show one worker was fired and another disciplined.
Charles River is one of 26 registered U.S. importers of nonhuman primates, a group that includes zoos, universities and private labs, said Christine Pearson, a spokeswoman for the National Center for Emerging and Zoonotic Infectious Diseases of the Centers for Disease Control and Prevention.
Together they imported 27,388 animals in fiscal year 2008 and have averaged approximately 25,000 primates per year over the past four or five years, she said.
Congress first passed the Animal Welfare Act in 1966 and amended it in the 1980s to set new minimum standards for dogs used in research and the psychological well-being of primates. It was amended again in 2008, raising fines from $2,500 to $10,000 per violation for negligent acts.
Budkie said if the Agriculture Department fails to act on its request for an investigation into research animal deaths, his group will appeal to Congress to step up enforcement and raise fines.