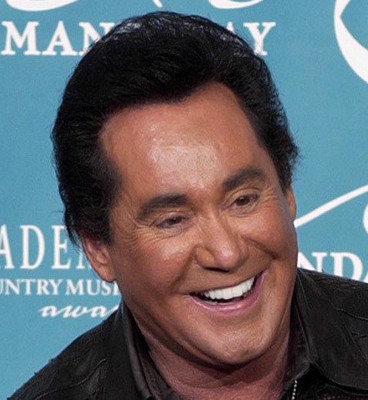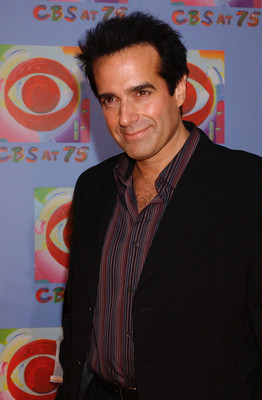 Allegations of sexual misconduct against David Copperfield have the MGM Grand weighing a morals issue.
"There's a morals issue in every performer's contract," said a local entertainment insider who has negotiated major deals. "If his case continues down the path it's going, they'd have to take a look at doing something."
There's too much at stake "with impropriety involved," the source said. "That's why Michael Jackson had a tough time getting a deal here."
Copperfield, a longtime headliner at the MGM Grand, had a digital camera system and computer hard drive seized last week during a raid at his Las Vegas warehouse.
The confiscated equipment might be tied to "a system for picking up women," according to the celebrity Web site TMZ.com.
The raid is believed to be connected to the sexual allegations made by a Seattle woman, who claims she was attacked at the magician's home in the Bahamas.
TMZ.com reported Tuesday that Copperfield often chooses women out of his audiences who are taken backstage, interviewed and photographed with a digital camera.
THE SCENE AND HEARD
Las Vegas entertainment legend Wayne Newton has canceled another round of concerts because of pneumonia, according to a published report. He was to perform shows this weekend at the River Cree Resort & Casino near Edmonton, Alberta. He also canceled his scheduled concerts last weekend. Newton was given the green light by his doctor to perform "Danke Schoen" on ABC's "Dancing With the Stars" last week, a week after being voted off the hit show. …
George Clooney's girlfriend Sarah Larson has resurfaced in Las Vegas. She's appearing at Friday's artist reception at Brandy Wood Fashion Collection at the TJ Rose Gallery, 205 N. Stephanie St., in Henderson. She has been helping Wood, a longtime friend, with sales and marketing for the show, which runs through Dec. 1. The former cocktail server met Clooney during the Las Vegas premiere of "Ocean's 13." …
Former Lt. Gov. Lonnie Hammargren, a retired neurosurgeon, and Bob McCaffery are teaming up Sunday for another Nevada Day open house at Hammargren's quirky museum of modern history at 4300 Ridgecrest Drive, near Sandhill and Flamingo roads. They'll be highlighting Howard Hughes-related memorabilia. McCaffery is a Hughes expert. …
KOI Las Vegas, a spinoff of the Los Angeles celebrity hot spot, opens Nov. 9 at Planet Hollywood Resort. …
The Coachmen's Inn, 3240 Eastern Ave., opens today at 5 p.m. under the new ownership of local defense attorney Bucky Buchanan and Danny Gans' manager, Chip Lightman. With a big turnout of local barristers expected, it might be a great opportunity to finagle some free legal advice. …
Station Casinos started a pet supply donation drive Wednesday in the parking lot of Red Rock Resort. It continues today, with the supplies going to the Qualcomm Stadium shelter in San Diego. They're looking for anything to aid the animal victims of the disastrous wildfires, from small animal wire cages for cats, dogs and birds to leashes and food bowls.
SIGHTINGS
Los Angeles Dodgers outfielder Luis Gonzalez, having lunch Wednesday at Stripburger restaurant (Fashion Show mall). … Internet queen Cindy Margolis, hosting the evening's festivities Tuesday at Pure nightclub (Caesars Palace). Also at Pure: Kansas City Chiefs running back Larry Johnson, actress Ashley Scott and Playboy Playmates Shallan Meiers and Hiromi Oshima.
THE PUNCH LINE
"Tough times have befallen Jermaine Jackson, who failed to gain 50/50 custody of his children, Jaffar and Jermajesty, this week. The judge ruled that Jermaine cannot have custody of his kids until he starts Jermaking some Jermoney." — Jimmy Kimmel
Norm Clarke can be reached at (702) 383-0244 or norm@reviewjournal.com. Find additional sightings and more online at www.normclarke.com.
NORM CLARKEMORE COLUMNS