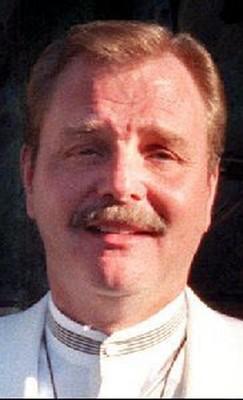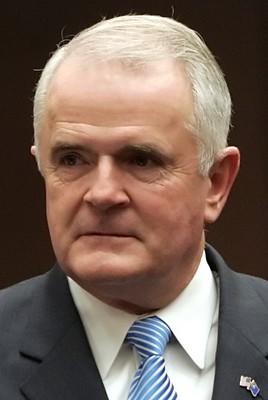 RENO — In court documents unsealed Friday, former eTreppid Technologies software designer Dennis Montgomery said his special technology has been used to fight terrorism around the world.
But company owner Warren Trepp tried to halt the use of the life-saving technology in an effort to get more money from the government, Montgomery alleges.
Montgomery and Trepp, a friend of Gov. Jim Gibbons, are locked in a federal civil lawsuit over a sophisticated computer program used by the military. Montgomery claims he was cheated out of funds by eTreppid, while the Reno-based defense contractor accuses Montgomery of stealing the source code for the valuable technology.
In an Oct. 30 statement that was unsealed by the court Friday, Montgomery said his software helped stop the terrorist plot to blow up jetliners leaving London for the United States in August 2006, and helped lead to the U.S. airstrike that killed al-Qaida leader Abu Musab al-Zarqawi last year in Iraq.
But while working at e-Treppid two years ago, "Trepp told me that the government had appropriated $100 million for the 'decoding technology,' but he was demanding $500 million," Montgomery said, adding that Trepp instructed him to stop processing "output."
Trepp lawyer Stephen Peek denied Montgomery's accusations.
"Mr. Montgomery will do or say anything without any respect for the truth," Peek told the Reno Gazette-Journal. "The allegations and statements of Dennis Montgomery are absolutely false."
The details of Montgomery's work with e-Treppid were kept under seal since last year over national security concerns.
But in April, U.S. District Judge Philip Pro said he wanted the documents released to the public after Defense Department officials blacked out sensitive information.
Other documents in the case were unsealed earlier and more are expected to be unsealed in the near future.
Montgomery has accused Gibbons of receiving money, gifts and a Caribbean cruise from Trepp in exchange for his help in securing lucrative contracts with the military for the use of eTreppid software.
A federal grand jury is investigating those claims. The Republican governor and Trepp have denied any wrongdoing.
In his statement, Montgomery said the software he brought to eTreppid was designed for casino surveillance and he created programs that have been used in "top secret" military operations.
He cited a number of cases as proof that he owns the technology exclusively.
Since leaving eTreppid in January 2006, Montgomery said he has given the government "vital" national security information free of charge.
When he detected the London terrorist threat, he said he "gave the appropriate authorities within the U.S. government accurate and very specific intelligence" regarding it weeks before the arrests by London authorities.
Montgomery said the U.S. Special Operations Command at MacDill Air Force Base in Florida used his software on the unmanned aircraft, Predator, "to detect and track specific al-Qaida operatives 'in the field,' including al-Zarqawi."
He said they focused on "specific objects and people in 'real time,'" and their targets were "positively identified."
Montgomery said he was told by officials "that results from my 'output' were included in regular briefings" to President Bush.
But he claimed officials did not act quickly enough to make a difference on several occasions, including in December 2004 when his warnings of an imminent threat at a military base in Iraq went unheeded.
"A suicide bomber detonated a device on the base killing over 20 people," he said.