More storms hit valley; hail reported in Summerlin, Centennial Hills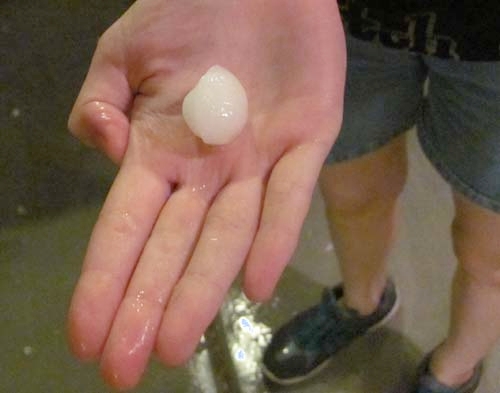 A strong thunderstorm hit parts of the Las Vegas Valley on Sunday night, causing hail, damaging winds and some minor street flooding.
Hail "about the size of a dime" pounded the Summerlin area of Las Vegas around 10 p.m., but the storm moved through the area and to the northeast in about 15 minutes, according to several observers.
Small hail was also reported in North Las Vegas and Centennial Hills, which saw some street flooding from a thunderstorm Saturday night.
The National Weather Service had issued a severe thunderstorm warning for the aforementioned areas, which expired at 10:45 p.m.
Earlier Sunday, heavy rainfall in Henderson led to 3 to 4 inches of water on some streets about 2:30 p.m.