Mormon judge, lawyer quit case after religious roles are questioned
November 11, 2013 - 10:58 pm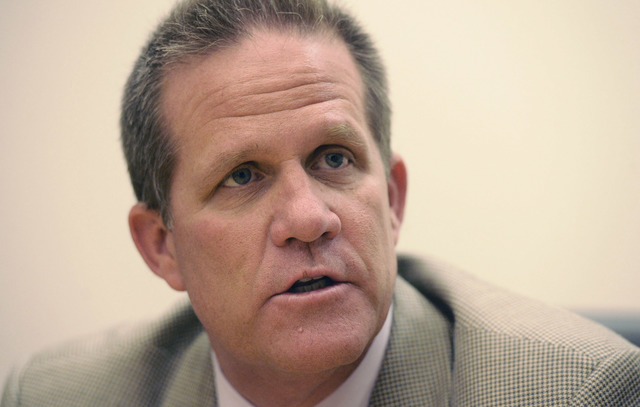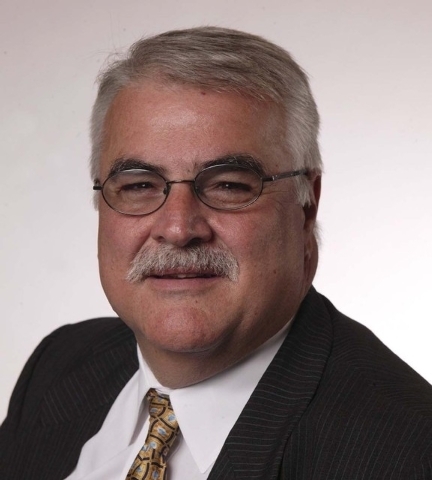 A rare controversy about leadership in the Church of Jesus Christ of Latter-day Saints held by a judge and lawyer has caused both to exit a case involving Health Plan of Nevada.
Gerald Gillock, the attorney for two men who contracted hepatitis C at the hands of Dr. Dipak Desai while covered by the HMO, requested Clark County District Judge Douglas Smith's disqualification after alleging Mark Hutchison, who was representing the HMO, held a position of authority over Smith within the Mormon church.
In court papers filed Aug. 23 — three days after a hearing where Smith raised doubts about the legal foundation of Gillock's case — Gillock wrote, "Mr. Hutchison's position of authority over Judge Smith creates a situation in which Judge Smith's ability to be impartial can be reasonably questioned."
On Friday, the Nevada Supreme Court declined to intervene in Health Plan of Nevada's appeal of Smith's Sept. 11 decision to step out of the litigation.
Smith withdrew from the case two months ago, shortly before a hearing on the matter was assigned to a different judge. He took the action, he wrote, "because of the public's scrutiny concerning the propriety or impropriety of this court hearing the case. The court believes the issue of this court hearing this case is overshadowing the issues to be decided."
Geoffrey Hazard Jr., a professor emeritus at the University of California's Hastings College of Law in San Francisco, said this is the first time he has ever seen someone removed from a case because of their religion.
Hazard, whose career has spanned six decades and included advising the American Bar Association on judicial ethics, submitted an affidavit in favor of allowing Smith to remain on the case.
"In my opinion, claims for recusal based on common religious affiliation between a judge and a lawyer are to be considered with great skepticism," he wrote. "Judges of various religious affiliations — Catholic, Evangelical, Jewish, for example — often preside over cases in which co-religionists appear as lawyers (and parties)."
Gillock did not return calls seeking comment.
Hutchison, a state senator and candidate for lieutenant governor, joined the Health Plan of Nevada legal team in July.
Gillock wrote that Hutchison's recent entry into a 4-year-old case raised the suspicion to even "an objective observer" that the religious angle was deliberate.
Hutchison has since withdrawn from the case. Health Plan of Nevada argued to the Supreme Court that Hutchison's withdrawal eliminated any conflict with Smith, and the judge should be reinstated.
Health Plan of Nevada attorneys disputed that the two had any direct ties within their church, and Smith has said he saw Hutchison infrequently in church.
According to an affidavit by James Gibson, a state LDS leader, Nevada is divided into 38 sections, or stakes, each with its own president. Hutchison was one of two counselors to the president of the Red Rock Stake.
Smith, he said, serves as a counselor to the bishop of the Summerlin Ward, a Red Rock Stake congregation. Because both are counselors, there is no boss-subordinate relationship, he said.
"In his role as counselor, Mr. Hutchison has no direct authority over Judge Smith within the LDS church leadership and can neither select nor release nor replace a counselor to the bishop of the Summerlin Ward," Gibson wrote.
In making his case to the Supreme Court, Health Plan of Nevada attorney Daniel Polsenberg wrote, "(T)he judge has chosen to avoid the fray by recusing himself. If the court blesses this acquiescence, it will send a clear signal to those seeking to intimidate judges into recusal: It works."
Health Plan of Nevada, Las Vegas's largest health insurer, could see its legal position suffer with Smith off the case. Smith had expressed doubt that the HMO had a duty to ensure the safety of all the physicians and clinics listed in its network.
"I'm just having a hard time putting my arms around it where an HMO has the responsibility. … I don't know that I'm prepared to rewrite the statute on HMOs at this point," he said during a hearing Aug. 20.
By contrast, Clark County District Judge Timothy Williams ruled earlier this year that Health Plan of Nevada did carry the obligation. The end result was a $524 million verdict in favor of two Desai patients that the HMO, a subsidiary of UnitedHealthcare, has promised to appeal.
The first test of how the recusal could alter the complexion the current case, one of about three dozen directed at Health Plan of Nevada, will come Tuesday when Clark County District Judge Elissa Cadish hears the HMO's request to dismiss the case.
Contact reporter Tim O'Reiley at toreiley@reviewjournal.com or at 702-387-5290.