1 police officer killed, 3 injured during 2 shootings in Florida
August 19, 2017 - 7:21 am
Updated August 19, 2017 - 7:30 am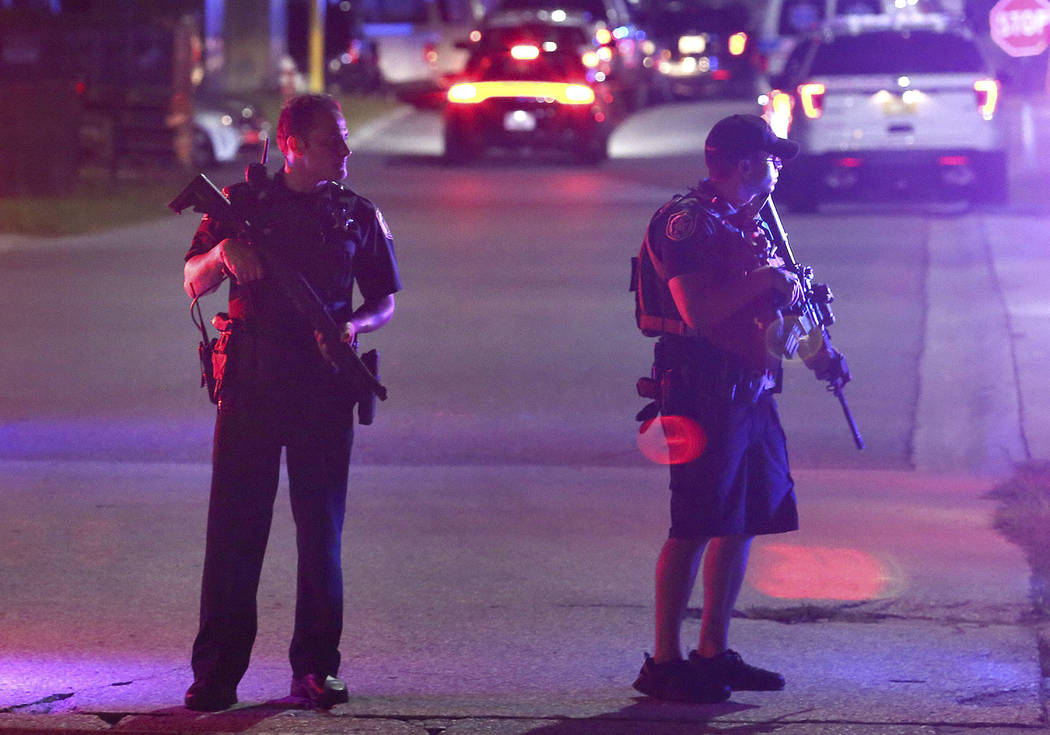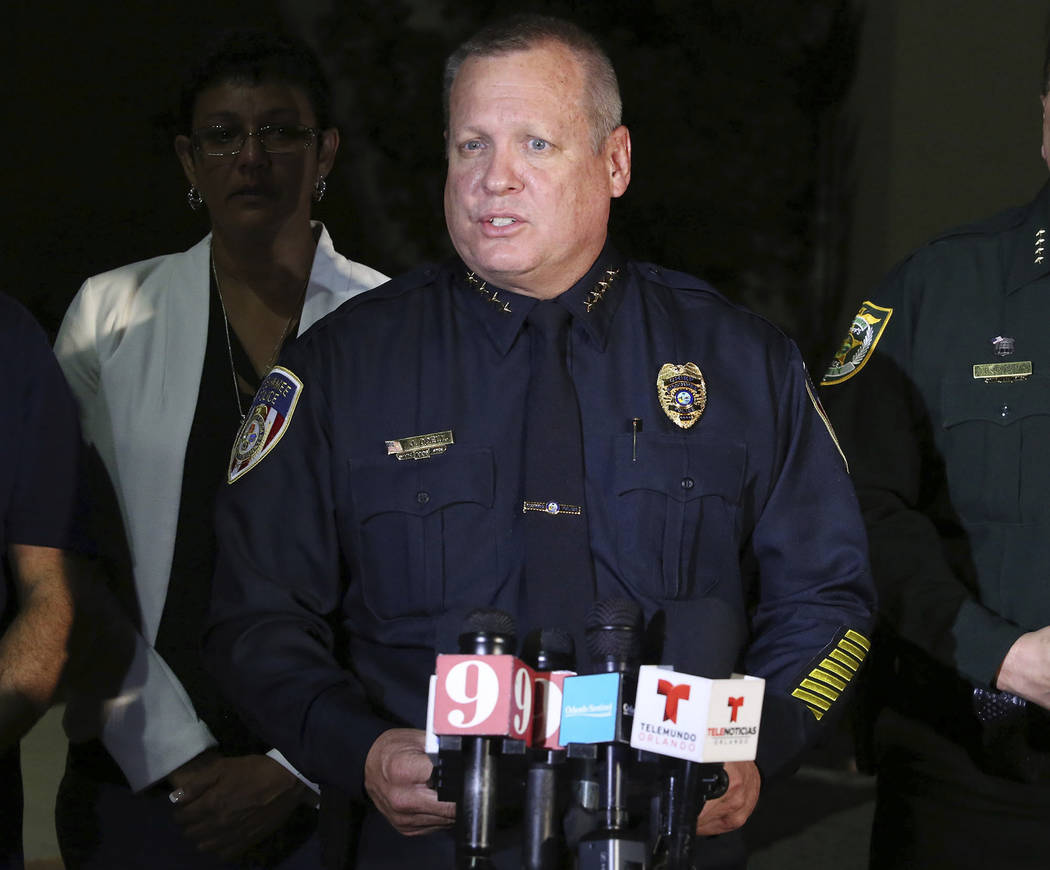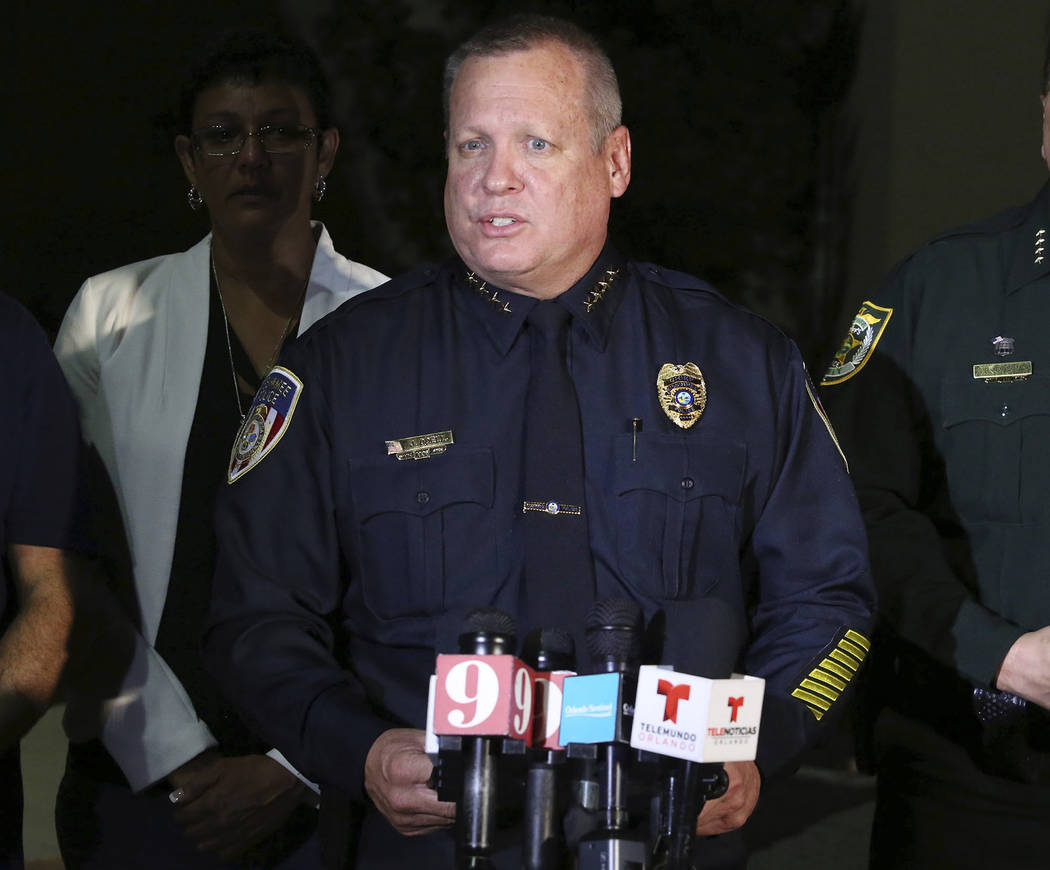 KISSIMMEE, Fla. — One police officer was killed and three wounded in nighttime shootings in two Florida cities where the officers were responding to suspected drug activity and reports of a suicide attempt, police said Saturday.
One officer was killed and another gravely injured late Friday night in Kissimmee in central Florida just south of the theme park hub of Orlando. The other two officers were injured a couple of hours later in Jacksonville, one of them shot in both hands and the other in the stomach.
A suspect in the fatal shooting in Kissimmee and the grave wounding of another officer was arrested several hours after the attack in a bar, authorities said Saturday.
Everett Miller faces a charge of first-degree murder for the killing of Officer Matthew Baxter and could face other charges for the wounding of Officer Sam Howard, said Kissimmee Police Chief Jeff O'Dell at a news conference Saturday.
During a patrol of the neighborhood south of Orlando's theme park hub late Friday, the officers got into a scuffle with Miller, who shot them, the police chief said.
The officers didn't have an opportunity to return fire.
Sheriff's deputies with a neighboring law enforcement agency later tracked Miller down to a bar and approached him. Miller started reaching toward his waistband when the deputies tackled and subdued him, O'Dell said.
The found a handgun and revolver on him.
"They were extremely brave and heroic actions taken by the deputies," O'Dell said.
The police chief said Miller would be taken to jail wearing the fallen officer's handcuffs.
Authorities originally said they believed there were four suspects, but the chief said Saturday that no other arrests are anticipated.
In the northern Florida city of Jacksonville, police responded to reports of an attempted suicide at a home where three other people were thought to be in danger, Sheriff's Office Director Mike Bruno said.
A team of officers heard gunshots inside and feared "an active shooter situation" so they approached the house, Bruno said. The suspect then came out firing a high-powered rifle. He was shot and killed, and two of the police officers were wounded in the exchange of fire. The three other people in the house were safe, Bruno said.
Florida Gov. Rick Scott sent Tweets about the four officers, saying "we stand with ALL law enforcement in Florida."
When O'Dell held his brief news conference outside the hospital where the two fallen Kissimmee officers had been taken, reports already had surfaced of two more officers shot in Jacksonville to the north.
"It's a tough time for law enforcement," O'Dell said of those reports. "It's getting tough to do the job."