14-year-old looking for her 'first kill' charged after slitting girl's throat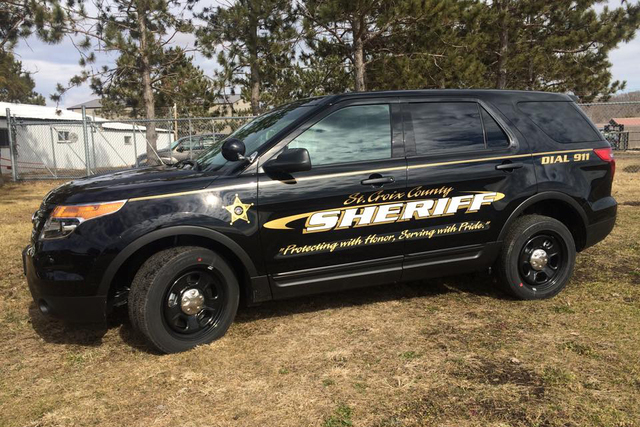 MADISON, Wis. — A 14-year-old Wisconsin girl tried to kill her brother's girlfriend, slitting her throat and telling her during the attack that she was a psychopath looking for her first kill, according to investigators.
The girl from New Richmond, which is about 35 miles east of Minneapolis, was charged as an adult Thursday with attempted first-degree intentional homicide. She was being held without bail Friday in juvenile custody pending a preliminary hearing Aug. 8. Her attorney, Barbara Miller, didn't immediately respond to an email or a voicemail seeking comment. The Associated Press isn't naming the girl because her attorney could persuade a judge to move the case into juvenile court, where proceedings are secret.
According to a criminal complaint, which was first reported about by the Eau Claire Leader-Telegram, the girl called the St. Croix County Sheriff's Department on Wednesday morning to report that two men in a green pick-up truck had tried to abduct her while she was riding her bike.
She told the men that her brother's girlfriend was home alone and they should take her instead. Deputies responded to the girlfriend's trailer and found her in a bedroom bleeding profusely. The 15-year-old girl was taken by ambulance to a hospital.
There, she told investigators that her boyfriend's sister had attacked her. She said she was sleeping in her bedroom when the girl, dressed in black, appeared in her room and put her hands over her mouth. A struggle ensued and the girl punched the girlfriend in the face multiple times and broke two bowls over her head. She used one of the bowl shards to cut her and slit her throat, she said.
The girl asked her if she wanted to die or bleed out. The girlfriend opted to bleed out. The girl told her she had been biking by her house and noting the times when the girlfriend was alone. She said she was a crazy psychopath looking for her first kill and she would probably kill again. The girl then told her to "have a nice afterlife" and left the trailer.
According to investigators, the girl initially stuck to her story about being abducted when investigators questioned her. She later said she hated the girl because the girl made her brother happier than she could. She said she knew the girlfriend's mother left her alone three days in a row, the complaint states.
The girl said she left her house around 4 a.m. on her bike and rode 11 miles to the girlfriend's trailer, investigators stated. She wanted to scare her so she and her mother would move away and her brother would "come back to the family." The girl confirmed many of the details of the attack that investigators had learned from the girlfriend.
She said she didn't want the girlfriend to die but she wanted her to pass out from blood loss so she could leave.
The girl said she had been thinking about attacking the girlfriend for about a week and a half and planned out how she would do it during other bike rides.