2 more arrested in London, 1 more dies as police piece together attack
Updated March 24, 2017 - 11:58 am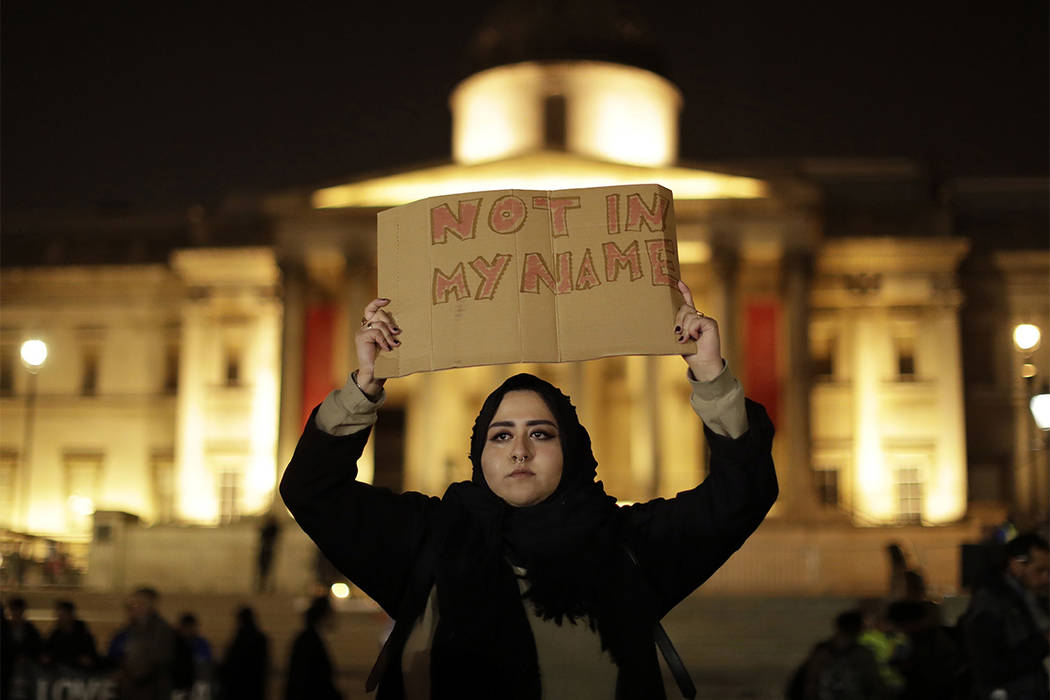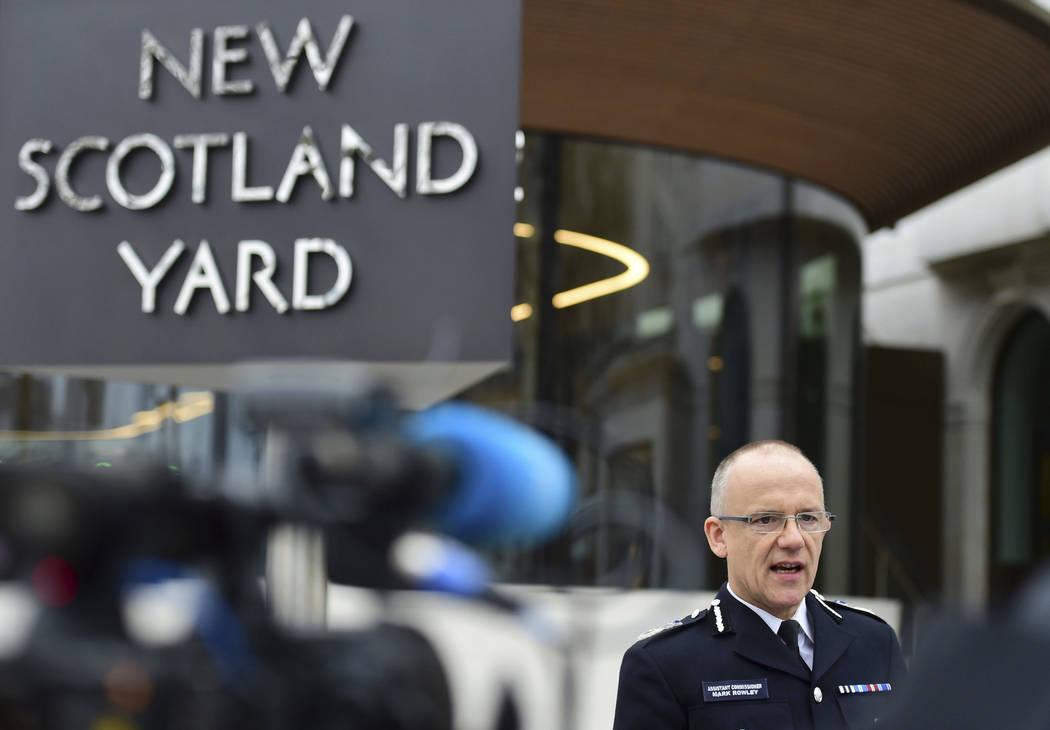 LONDON — UK police are combing through "massive amounts of computer data" and more than 2,500 items seized in searches across the country as they look for clues about why a British-born man became radicalized and launched a deadly attack on Parliament
London's top counterterror officer Mark Rowley said the attacker, Khalid Masood, previously used the name Adrian Russell Ajao. In a briefing outside Scotland Yard he also announced two more "significant" arrests had been made. That brings the total number of people in custody for the Wednesday attack to nine.
"We've seized 2,700 items from these searches, including massive amounts of computer data for us to work through," Rowley said, adding that contact had been made with 3,500 witnesses.
"We've received hundreds of uploads of video images to our online platform. Given this attack was in the heart of the capital we also, of course, are dealing with statements from a wide range of nationalities."
Masood drove his car into crowds of people on Westminster Bridge on Wednesday afternoon before stabbing a police officer to death at the Houses of Parliament. He was shot dead by police.
Police say three civilians and the police officer died, while 31 people required hospital treatment.
"Those affected include a real cross-section of ages from at least 12 nationalities," Rowley said. "It's a poignant reminder, I think, that the impact of this attack on the capital will reach around the world. "
The 52-year-old attacker was born in southeastern England and had most recently been living in the central city of Birmingham, where several properties have been searched by police.
Rowley said police want "to hear from anyone who knew Khalid Masood well, understands who his associates were and can provide us with information about places he has recently visited."
Rowley said two police officers targeted in the attack have significant injuries. Two other people also remain in critical condition, one with life-threatening injuries.
The latest victim, who died in the hospital on Thursday, was identified as 75-year-old Leslie Rhodes from Streatham, south London.
The Islamic State group claimed responsibility for Wednesday's attack. Police believe Masood acted alone, but Rowley said police are investigating whether he "acted totally alone inspired by terrorist propaganda, or if others have encouraged, supported or directed him."
Seven people arrested in London and Birmingham are being held on suspicion of preparing terrorist acts.
Police say Masood has used several aliases and had a string of convictions between 1983 and 2003 for offenses including assault and possession of an offensive weapon.
Prime Minister Theresa May said Thursday that Masood was "investigated in relation to concerns about violent extremism" some years ago. But she called him "a peripheral figure."