3 teens, man shot outside Portland high school
December 12, 2014 - 5:19 pm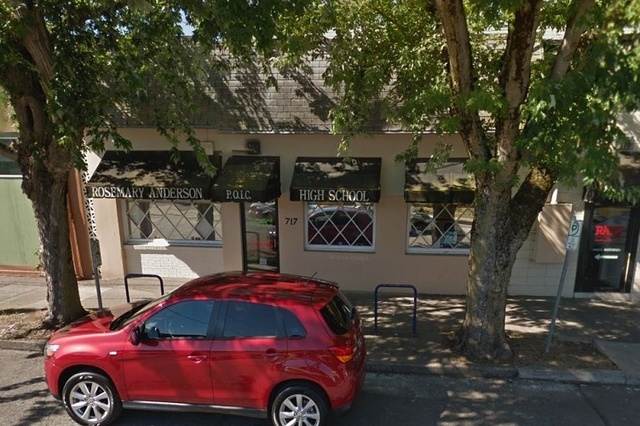 PORTLAND, Ore. — Three teenagers and a 20-year-old man were shot and wounded on Friday outside a Portland, Oregon, alternative high school when a gunman thought to have gang ties opened fire following a dispute, police said.
The suspect, believed to be in his early teens or early 20s, fled the scene with two other males following the shooting less than a block from Rosemary Anderson High School and all three remained at large several hours later, said Pete Simpson of the Portland Police Bureau
A 16-year-old girl who was struck by the gunfire shortly after noon outside the school in north Portland was rushed to a local hospital, where she was listed in critical condition, Simpson said.
A 17-year-old boy and 20-year-old man were in serious condition at the same hospital and a 19-year-old female was treated and released after being grazed in the foot by a bullet.
Simpson said all of the victims were affiliated in some way with Rosemary Anderson and ran to the school following the shooting, where they received initial treatment as it was placed on lockdown.
The school reopened later on Friday afternoon after a search by police. Nearby Jefferson High School and Portland Community College were also placed on lockdown for about two hours before resuming classes, and streets around Rosemary Anderson were blocked off.
Officers with search dogs combed nearby neighborhoods for the suspect, Simpson said, adding that the area had a history of violence but hadn't seen a shooting with an injury in some four years.
The Portland Oregonian newspaper reported that FBI agents were on the scene to assist police. Parents were reunited with their children at a staging area several blocks from the school.
Aly Wright, who works at the Coffeehouse Five cafe near the school, told Reuters her customers heard several gunshots, followed by the quick arrival of police.
"This whole block is on lockdown," she said.
Portland Mayor Charlie Hales said the shooting represented a "bad day" for a neighborhood that had worked to overcome a history of gang violence.
"We haven't entirely eliminated the gang problem, but we've made a lot of progress," Hales said.
Rosemary Anderson is a community-based alternative high school serving up to 190 "at-risk" students, many of whom are homeless or who had been expelled or dropped out of Portland's public high schools, according to its website.
The last school shooting in Portland happened in June. A freshman killed one student and then himself.
Jared Padgett, 15, opened fire after arriving at his high school east of Portland heavily armed. He killed 14-year-old Emilio Hoffman in the boy's locker room at Reynolds High School in Troutdale and another bullet grazed physical education teacher Todd Rispler. When confronted by officers, Padgett went into a bathroom and died from a self-inflicted gunshot, police said.