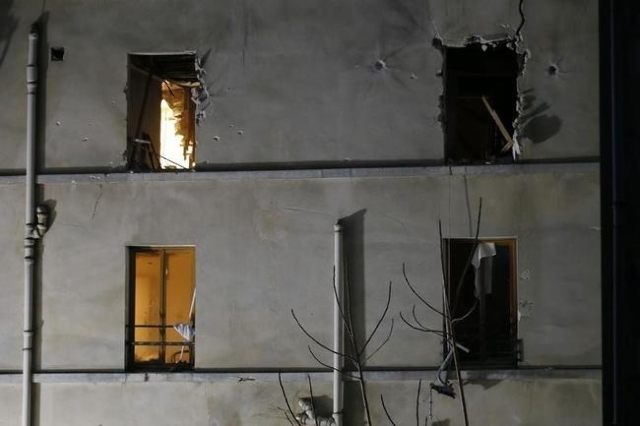 A man who blew himself up during a French police raid days after November's deadly Paris attacks — who police said was planning a separate, imminent attack in Paris — has been identified as a 25-year-old Belgian-Moroccan, the Paris prosecutor's office said Thursday.
Chakib Akrouh detonated explosives on himself in the early morning November 18 police raid on the apartment in Saint-Denis, the office said, citing DNA collected from the scene.
Also killed in that raid, authorities said previously, was alleged Paris attacks ringleader Abdelhamid Abaaoud and Abbaoud's cousin, Hasna Ait Boulahcen.
French authorities said last year that they had evidence to show that Abaaoud and the other man were planning a suicide attack on the Paris financial district of La Defense on November 18 or 19.
But at the time, authorities said they said they weren't immediately able to identify the person who blew himself up at the Saint-Denis apartment.
The Saint-Denis raid happened just four days after alleged associates of Abaaoud killed 130 people and injured hundreds in several locations in Paris and Saint-Denis — a guns-and-explosives attack claimed by the Islamist terror group ISIS.
To identify Akrouh, investigators matched DNA found at the scene to Akrouh's mother, the Paris prosecutor's office said.
News of Akrouh's identification came a week after a senior Belgian counterterrorism official said that two men still on the loose had a more senior role in the Paris attacks than Abaaoud, and gave orders to the Paris attackers in calls from Belgium's capital, Brussels.
Those men, whose real names haven't been publicly released, used the false names Soufiane Kayal and Samir Bouzid, with fake identity cards claiming that they were Belgian nationals, Belgian authorities have said.
Belgian investigators released surveillance images of those men in December. Belgian authorities said the men wired 750 euros ($816) to Ait Boulahcen from a Brussels store on November 17, the day before the Saint-Denis raid.
Police also are looking for Salah Abdeslam, a 26-year-old Belgian-born French national who authorities believe played a role in the Paris attacks but went to Belgium afterward.
On Tuesday, CNN affiliate BFMTV broadcast surveillance footage of Abdeslam at a gas station in northern France on the morning after the attacks.
A senior European counterterrorism official told CNN last month that the trail for Abdeslam had gone cold.