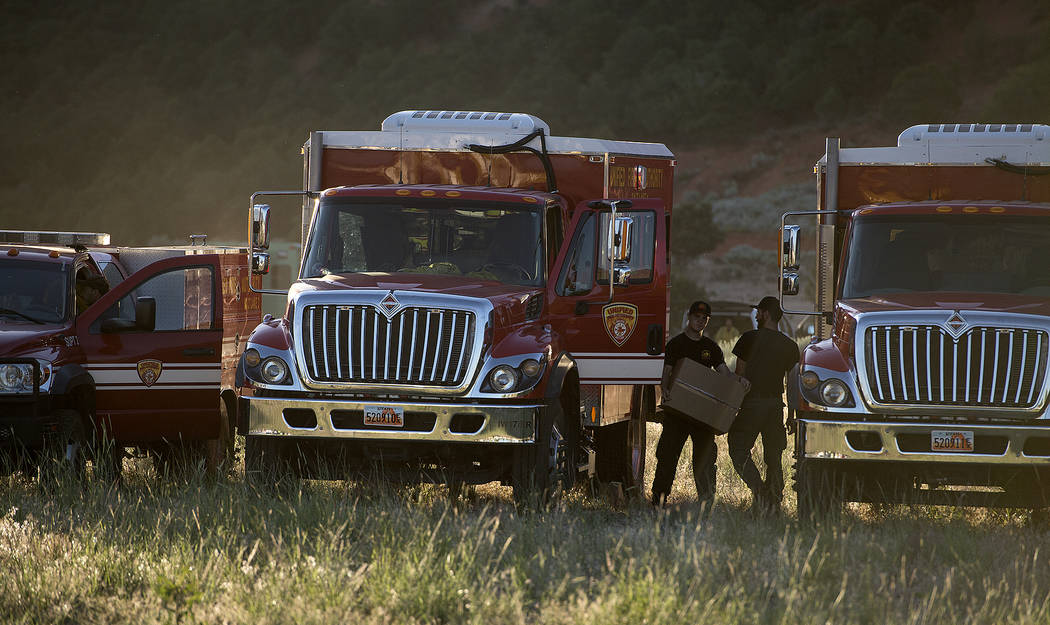 SALT LAKE CITY — A wildfire near a Utah ski town has forced the evacuations of 400 more homes after the fire doubled in size amid high winds, authorities said Thursday.
The additional homes are east of the fire's epicenter in Brian Head, said Gov. Gary Herbert Thursday in a news conference on KUED-TV. They add to the more than 700 people who have been out of their homes since Saturday when the fire was started by someone using a torch to burn weeds.
The fire is burning about 250 miles south of Salt Lake City near a tiny mountain town that is home to the Brian Head Resort. The alpine community is near several national monuments and parks in Utah's red rock country.
The mountain bike and hiking trails, zip line and water tubing hill that lure summer visitors are closed while firefighters try and contain the blaze. The resort, which is a ski area in the winter, says on its website that it still plans to carry out summer activities that include music concerts and 4th of July events but that they don't when they'll be able to reopen.
One home has been destroyed in the blaze and another was damaged. It also caused minor damage at a Boy Scout camp in the area.
The unidentified person accused of starting the fire could face charges. Firefighting costs could rise to more than $1 million to fight, said Jason Curry of the Utah Division of Forestry, Fire and State Lands.
The fire has spread to 17 square miles and is heading toward the Panguitch Lake, where there are some homes, said Erin Darboven of the Bureau of Land Management. She said the lake is also used by recreationists.
Darboven said the stretch of Highway 143 that is closed has been extended to nearly 48 miles from Parowan to Panguitch. Previously, a 15-mile stretch was closed.