5 people shot in separate incidents in downtown San Diego
Updated May 8, 2018 - 7:29 am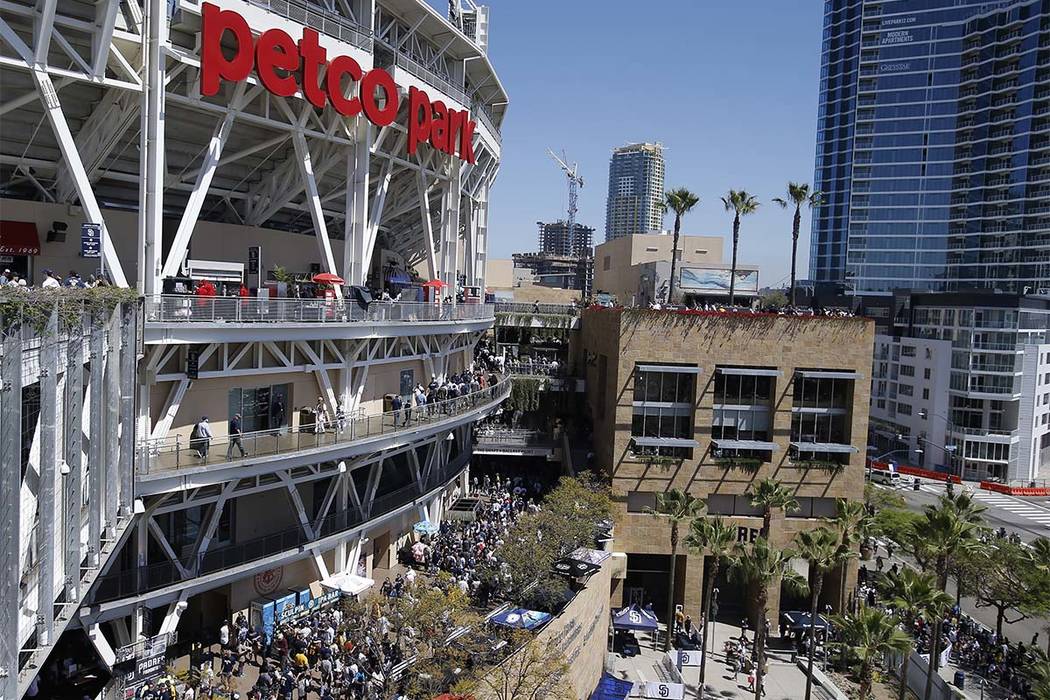 SAN DIEGO — Officials say multiple shootings in downtown San Diego have left five people injured.
The San Diego Union-Tribune reports three men and a woman were on a street corner near Petco Park when two men approached and gunfire broke out at about 11 p.m. Monday. Capt. Mike Holden tells the newspaper early Tuesday that four people were wounded. Holden says all four were expected to survive.
Police say those involved in the shooting are suspected of wounding a fifth person nearby. Authorities don't believe the fifth victim knew the other four victims.
Officials have not identified the shooting victims. No additional information about the shootings has been released.
Police are investigating whether the confrontation was related to two shootings on Sunday.