50 dead, 53 injured after shooting at Orlando nightclub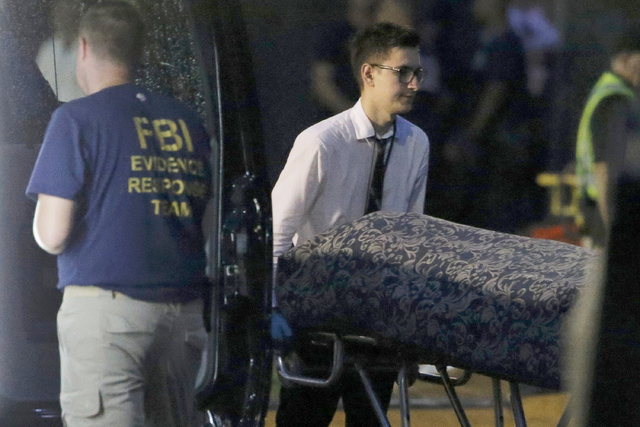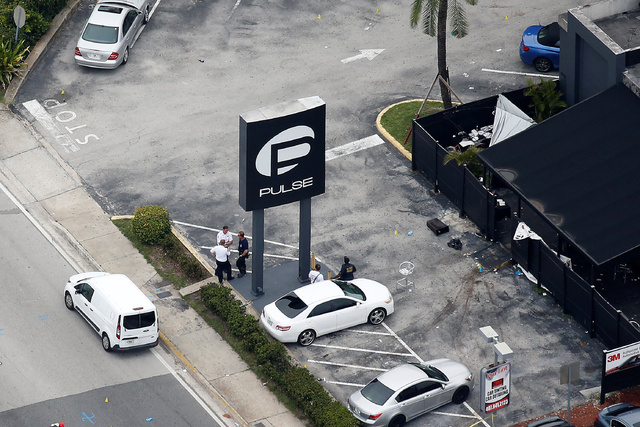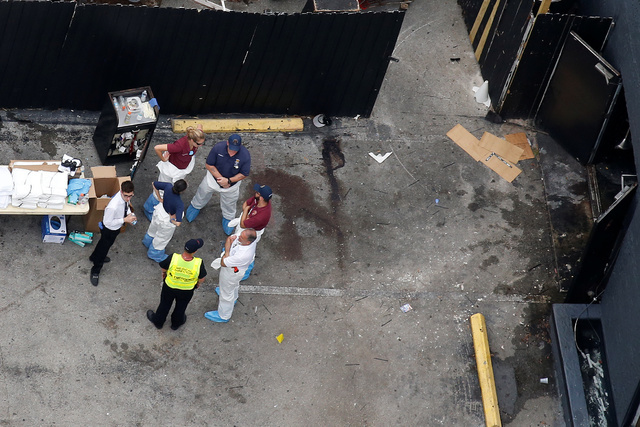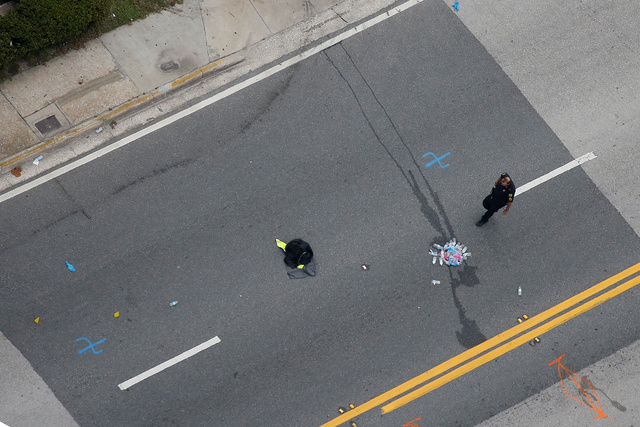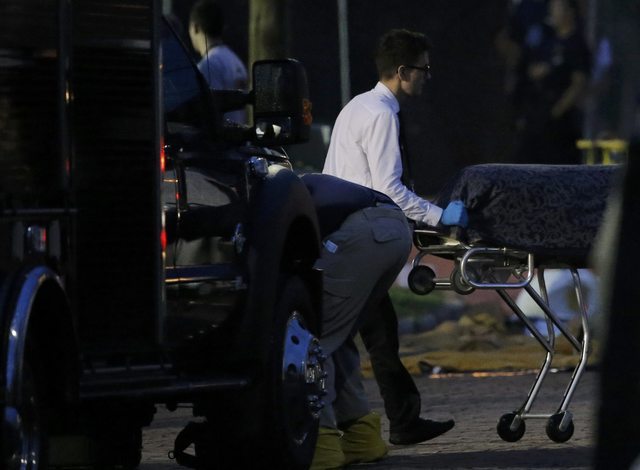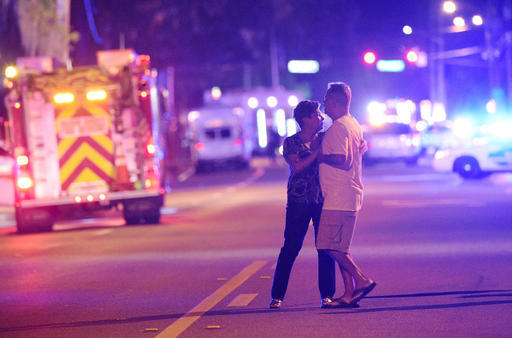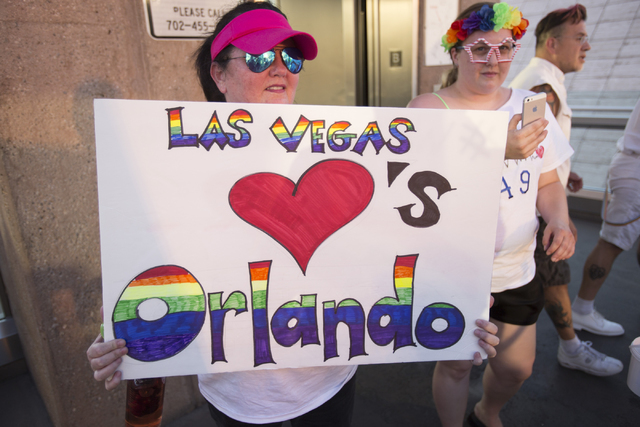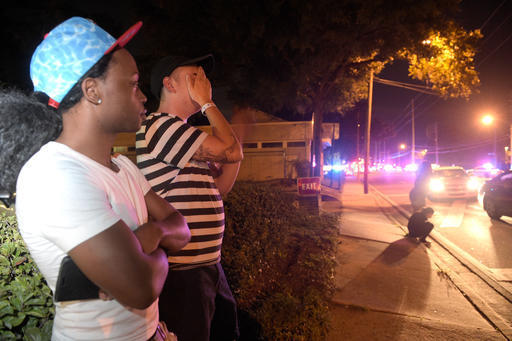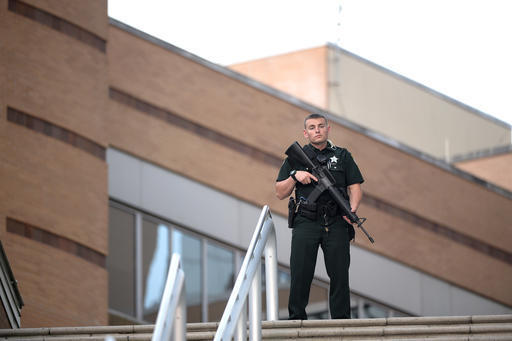 ORLANDO, Fla. — A gunman armed with an assault rifle killed 50 people at a packed gay nightclub in Orlando, Florida on Sunday in the worst mass shooting in U.S. history which President Barack Obama described as an act of terror and hate.
Police killed the shooter at the Pulse nightclub, who was identified as Omar S. Mateen, a 29-year-old Florida resident and U.S. citizen. A top U.S. congressman said Mateen may have pledged allegiance to the Islamic State militant group.
U.S. officials cautioned, however, that they had no immediate evidence of any direct connection with Islamic State or any other foreign extremist group, nor had they uncovered any contacts between the gunman and any such group.
"We know enough to say this was an act of terror, an act of hate," Obama said in a speech from the White House. "And as Americans, we are united in grief, in outrage and in resolve to defend our people."
U.S. officials have reached no definitive judgment on the killer's precise motives, Obama added. "We must spare no effort to determine what, if any, inspiration or association this killer may have had with terrorist groups," he said.
The death toll given by Orlando Mayor Buddy Dyer to reporters made the attack the deadliest mass shooting in U.S. history, eclipsing the 2007 massacre at Virginia Tech university, which left 32 dead.
Mayor Dyer: 50 dead in Pulse nightclub shooting. @ChiefJohnMina Suspect had handgun and AR15 type rifle.

— Orlando Police (@OrlandoPolice) June 12, 2016
"Today we're dealing with something that we never imagined and is unimaginable," Dyer said. Recalling earlier estimates that 20 people had been killed, he added, "It is with great sadness I share that we not have 20 but 50 casualties (dead), in addition to the shooter. There are another 53 …hospitalized."
A police officer working as a security guard inside the Pulse nightclub, which has operated in downtown Orlando since 2004 and was hosting some 350 revelers, exchanged fire with the suspect at about 2 a.m. ET, police officials said.
"Everyone get out of pulse and keep running," the club's management wrote on Facebook as the incident unfolded.
A hostage situation quickly developed, and three hours later a squad of officers stormed the club and shot dead the gunman. It was unclear when the gunman shot the victims.
"Do we consider this an act of terrorism? Absolutely, we are investigating this from all parties' perspective as an act of terrorism," said Danny Banks, special agent in charge of the Florida Department of Law Enforcement. "Whether that is domestic terrorist activity or an international one, that is something we will certainly get to the bottom of."
Dozens of terrified patrons, some of whom had been hiding in restrooms, were rescued. One officer was injured when he was hit in his helmet while exchanging fire with the gunman, police said.
Representative Adam Schiff, the top Democrat on a congressional intelligence committee, noted that the shooting took place during Ramadan, and that ISIS leaders in Syria have urged attacks during this time.
"The target was an LGBT nightclub during Pride, and – if accurate – that according to local law enforcement the shooter declared his allegiance to ISIS, (that) indicates an ISIS-inspired act of terrorism," Schiff said in a statement.
'DIFFERENT KIND OF CASE'
U.S. Senator Marco Rubio of Florida, who sits on the Senate intelligence and foreign relations committees, told CNN he understood that the gunman had worked for a security company and so would have undergone some background checks.
"Over the next couple of days they're going to be looking to see where this individual was inspired to carry out this horrifying act of terrorism," Rubio said. "I think we're going to be talking about a very different kind of case here soon."
Our prayers are with those injured and killed early this morning in horrifying act of terror in Orlando.

— Marco Rubio (@marcorubio) June 12, 2016
President Barack Obama on Sunday described the worst massshooting in U.S. history as "an act of terror" and "an act of hate," saying the massacre of 50 people at a packed gay nightclub in Orlando, Florida was an attack on all Americans.
"Today as Americans we grieve the brutal murder, a horrific massacre of dozens of innocent people," he said in a statement at the White House.
"Although it is still early in the investigation, we know enough to say that this was an act of terror and an act of hate," Obama said.
"We will not give in to fear or turn against each other. Instead, we will stand united as Americans to protect our people and defend our nation, and to take action against those who threaten us."
He ordered the flag at the White House to be flown at half staff to honor the victims.
Obama said it was appropriate for the FBI to investigate the massacre as an act of terrorism and said he would "spare no effort" to determine whether the assailant had been inspired or associated with an extremist group.
The president also termed the shooting a new reminder of "how easy it is for someone to get their hands on a weapon that lets them shoot people in a school or in a house of worship or a movie theater or in a nightclub," a reference to other mass killings that have punctuated recent U.S. history.
"We have to decide if that's the kind of country we want to be," he said.
"We stand with the people of #Orlando who have endured a terrible attack on their city." —@POTUS https://t.co/i7fOS3qhYh

— The White House (@WhiteHouse) June 12, 2016
POLICE STORMING SAID TO SAVE 30 LIVES
At least one officer was injured in the gunbattle but the decision to storm the club saved at least 30 lives, Orlando Police Chief John Mina told a press conference.
OPD first responders and SWAT rescued at least 30 people from inside the club and brought them out alive. pic.twitter.com/KFIdLhxeDI

— Orlando Police (@OrlandoPolice) June 12, 2016
The suspect was carrying an assault-type rifle and a handgun as well as an unidentified "device", Mina said.
Javer Antonetti, 53, told the Orlando Sentinel newspaper that he was near the back of the dance club when he heard gunfire. "There were so many (shots), at least 40," he said. "I saw two guys and it was constant, like 'pow, pow, pow,'."
Video footage showed police officers and civilians carrying injured people away from the club and bending over others who were lying on the ground. Dozens of police cruisers, ambulances and other emergency vehicles could be seen in the area.
"It was one after another after another after another," Christopher Hansen told CNN, describing the gunshots inside the club. "It could have lasted a whole song."
Police said they had carried out a "controlled explosion" at the club hours after the shooting broke out, but did not explain why that was done.
TEARFUL SCENE AT HOSPITAL
Several dozen people gathered outside Orlando Regional Medical Center where some of the gunshot victims were being treated. The scene was somber as many people had not been able to reach their loved ones.
Hovering by a hospital door they could not enter because of a security lockdown, they checked their cell phones and became tearful when asked for comment.
C.J. Walker, 30, drove the 80 miles (130 km) to Orlando from Tampa seeking information on his sister, one of the nightclub's DJs. She normally worked on Saturday nights, and he had not been able to reach her by phone or social media. He finally learned that she had not worked on Saturday night and was OK.
"Unfortunately it's not going to be like this for so many other people," he said.
It was the second deadly shooting at an Orlando night spot in as many nights. Late Friday, a man thought to be a deranged fan fatally shot Christina Grimmie, a rising singing star and a former contestant on "The Voice", as she was signing autographs after a concert in the central Floridacity.
Orlando has a population of 270,930 and is the home of the famed Disney World amusement park and many other tourist attractions that attracted 62 million visitors in 2014.
LIVE on #Periscope: Pulse nightclub shooting update https://t.co/cn3JN3gdTy

— Orlando Police (@OrlandoPolice) June 12, 2016
This is a developing story. Check back for updates.
RELATED
50 dead, 53 injured after shooting at Orlando nightclub
7 Orlando nightclub shooting victims' names and ages released by city
Las Vegas LGBT center to hold vigil for Orlando shooting victims
Nevada reacts to Orlando nightclub shooting
'Heavily armed' man arrested near LA Pride parade
Lawmakers talk gun control after Orlando nightclub shooting
Orlando nightclub was sister's tribute to gay brother who died of AIDS
'Hamilton' performance at Tony Awards will drop use of muskets after Orlando shooting