6 arrests made in connection with Manchester bombing
Updated May 24, 2017 - 10:08 am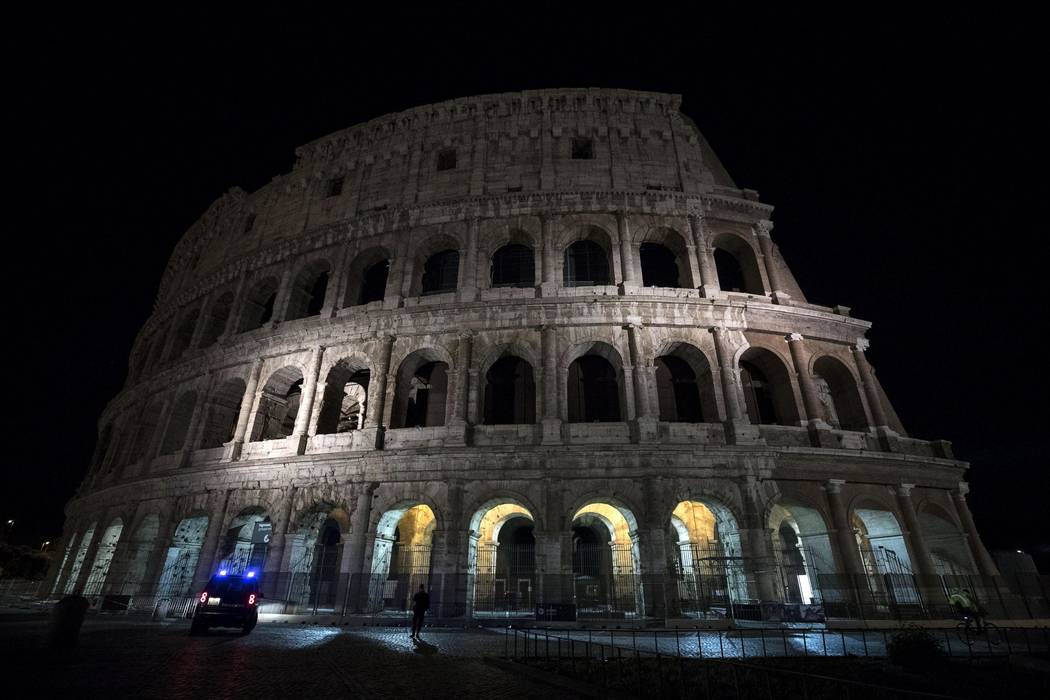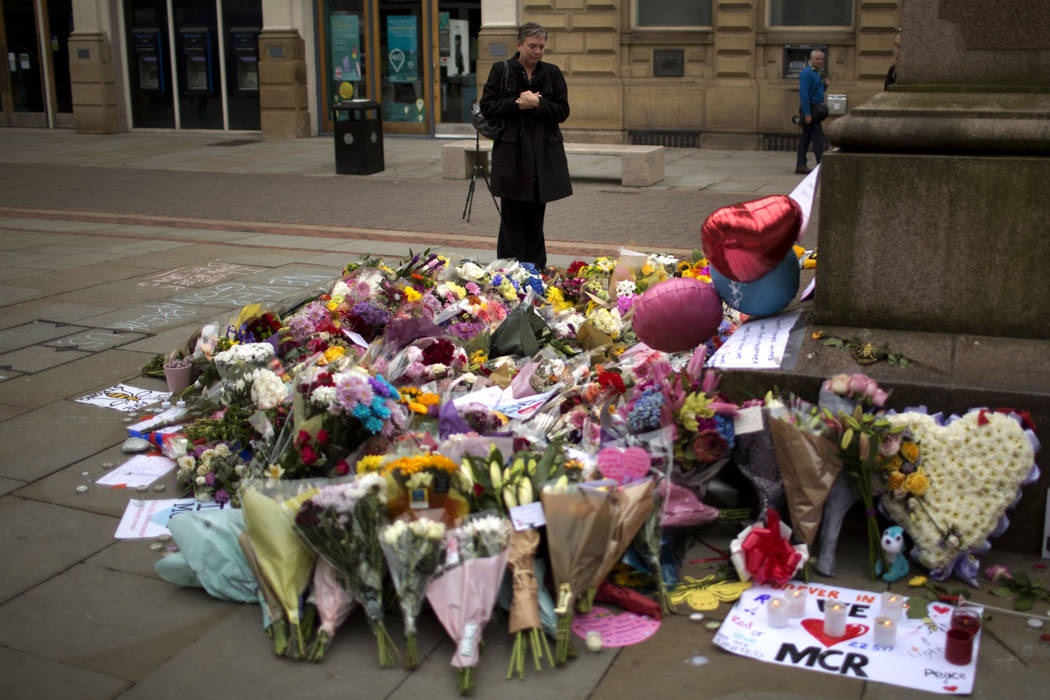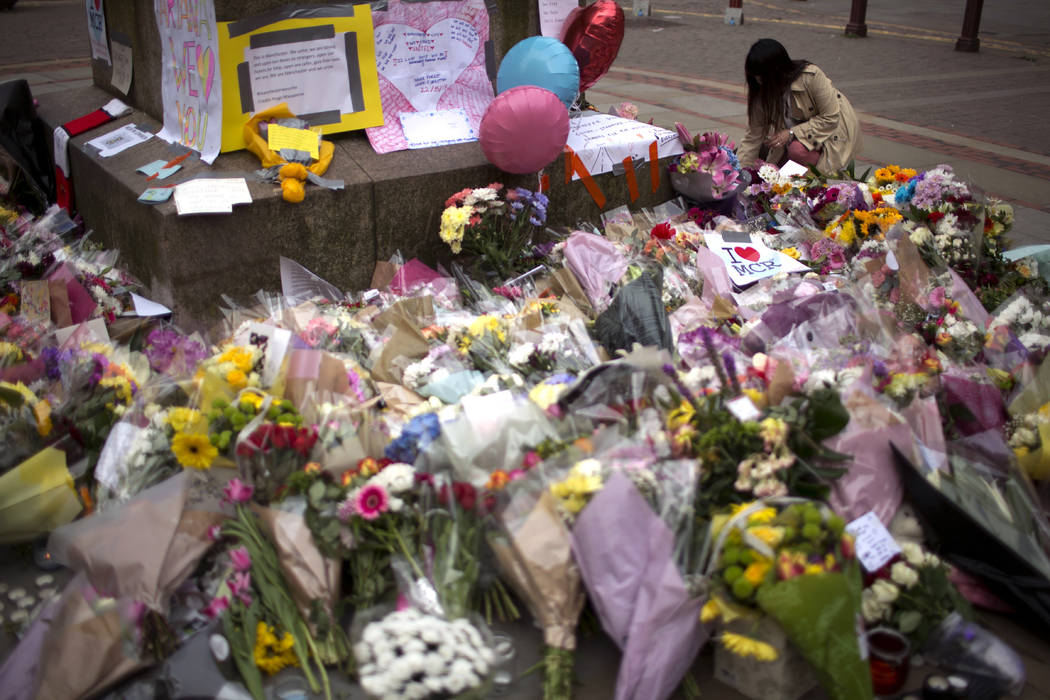 MANCHESTER, England — British police hunted on Wednesday for potential accomplices who may have helped Salman Abedi build the bomb that killed 22 people at a concert in Manchester and who could be ready to kill again.
As police tried to piece together the British-born Abedi's past, Prime Minister Theresa May said security officials had raised their assessment of the threat to Britain to "critical," indicating an attack is imminent.
Part of that threat assessment is the fear that Abedi, who blew himself up in the bomb attack, could have been working as part of a group with possible links to militants who have the competence to plot and execute suicide bombings.
Police have so far announced six arrests and Abedi's home was raided by special forces about 12 hours after the suicide attack. His brother, Ismail, was arrested.
The most recent was a woman arrested north of Manchester.
"These searches are connected to Monday's horrific attack on theManchester Arena, but this is a fast moving investigation and we are keeping an open mind at this stage," police said in a statement. "A woman has been arrested at an address in connection with the investigation."
One of the six was carrying a package when he was arrested in the town of Wigan, 17 miles west of Manchester city center, police said.
A Libyan counter-terrorism force on Tuesday evening arrested Abedi's younger brother, Hashem Abedi, in the Libyan capital Tripoli on suspicion of links with Islamic State, a force spokesman told Reuters in Libya.
Manchester Police Chief Constable Ian Hopkins told reporters it was very clear that they were investigating what he called "a network." He declined to give any further details on the investigation.
"The question is: Was he acting alone or was he part of a network of others who want to kill. That is what the investigation is focusing on," a source with knowledge of the British investigation told Reuters on condition of anonymity.
"The concern is that there may be others out there who helped him to make the bomb. Making a bomb of this sort requires a certain level of expertise and competence," the source said.
A second source said investigators suspect an accomplice helped Abedi build the bomb and then plot the attack.
British security services are now trying to work out what turned Abedi, the tall, skinny son of a devout Muslim who opposed former Libyan leader Muammar Gaddafi, into a killer.
He was born in Manchester in 1994 to parents of Libyan birth and raised in Britain. His parents had emigrated from Libya to London before moving to the Fallowfield area of south Manchester, where they lived for at least 10 years.
Britain's interior minister, Amber Rudd, said Abedi had recently returned from Libya and her French counterpart, Gerard Collomb, said he had proven links with Islamic State and had probably visited Syria too.
Reuters was unable to independently verify the links to Islamic State or Syria.
FROM SON TO KILLER
According to the Kalam Research think-tank, which has an office in Tripoli, Abedi's father Abu Ismail left Saudi Arabia for London in 1992 and joined the Islamist Libyan Islamic Fighting Group in 1994.
Abedi's father and elder brother Ismail were active at Disbury Mosque in south Manchester, said a trustee of the mosque, Fawzi Haffar. U.S. security officials said Abedi also had a sister named Jomana.
Abu Ismail would read the call to prayer and Ismail worked as a volunteer, Haffar said.
"He (Abu Ismail) was devout as far as I know," Haffar added. "He's in Libya and has been for a while."
Abdalla Yousef, a spokesman for the mosque, said Abedi's father and the rest of the family apart from the two sons had returned to Libya in 2011 after the killing of Gadaffi.
Ismail was arrested by armed police in Chorlton, south Manchester.
Abedi attended Burnage Boys' School in south Manchester from 2009 to 2011, the school confirmed. He was a keen Manchester United fan.
"He always had a bit of an attitude problem," Leon Hall, who went to school with him, told the Daily Mail newspaper. "I can't say I really liked the man."
After leaving school, he went on to begin a business and management course in 2014 at the nearby University of Salford.
Alan Kinsey, 52, who lived in the house opposite Abedi, said he thought there had been just one man for the last 7-8 months and a couple had been living there as well before that.
He said the man used to wear traditional white Islamic dress, was aged in his 20s, 6 ft. 2-4ins, and very skinny.
"No one really interacted with him," Kinsey said.