After alligator attack, Disney removes alligator and crocodile characters from its parks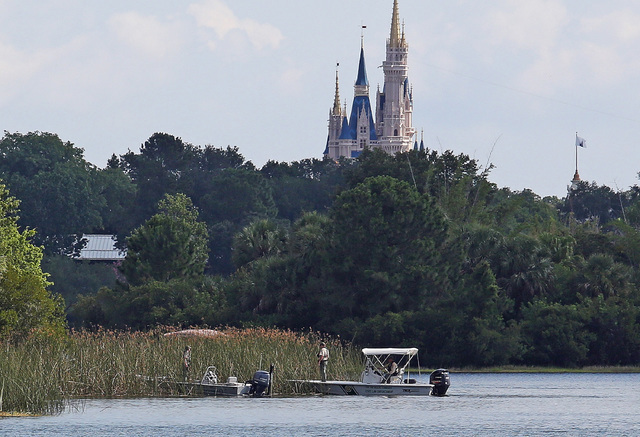 Disney has wiped out references and depictions of alligators and crocodiles from its storied attractions at the Magic Kingdom in Florida in the weeks after a 2-year-old was killed in an attack at a resort, according to reports.
The Miami Herald reported that cartoon alligators and crocodiles have been removed from shows and parades, and a more than 50-year-old one-liner warning parents to watch their children or "the crocodiles will" is no longer told on the Jungle Cruise at the Magic Kingdom.
Walt Disney World Resort vice president Jacquee Wahler confirmed to The Washington Post on Thursday that the company "made changes out of respect for the family."
"We did this two weeks ago immediately following the incident," she said via email.
After 2-year-old Lane Graves was grabbed by an alligator and dragged into a lake at Disney's Grand Floridian Resort and Spa earlier this month, Walt Disney World Resort announced that it was adding security measures amid criticism from legal experts, among others, who said there were no signs to warn people about the threat of alligators at the beachfront.
"We are installing signage and temporary barriers at our resort beach locations and are working on permanent, long-term solutions at our beaches," Wahler said in a statement at the time. "We continue to evaluate processes and procedures for our entire property."
Around that time, it seems, Disney started to erase those animals from its theme park.
Days after the deadly alligator attack, the Hollywood Reporter stated that Disney had told cast members on board the Jungle Cruise to drop a joke from their script, warning, "watch your children, or the crocodiles will."
The Jungle Cruise, based on the "True-Life Adventure" film series, made its debut in 1955 at Disneyland Park as a "more serious" and "educational" attraction, but the ride was revamped in the 1960s to include "more drama and lighthearted scenes," according to Disney.
That's when Disney's cast members started pulling from their comical script, according to the Hollywood Reporter. Soon after, the lines were added to Walt Disney World's Adventureland in Florida when it opened in 1971, according to the newspaper.
A park employee, who requested to remain anonymous, told the Miami Herald that trumpet-playing alligator from "The Princess and the Frog" was removed from the summer's Mickey's Royal Friendship Faire Castle Show at Magic Kingdom before the premiere earlier this month.
Disney announced in February that "Goofy has invited Tiana, Naveen and Louis to add a little spice of New Orleans jazz to the party."
Tiana, Naveen and Louis – the musically inclined alligator – are all characters in the 2009 Disney film "The Princess and the Frog."
And visitors reported on social media that the crocodile from Peter Pan appeared to be missing from the Festival of Fantasy parade.
When asked in an email whether there other alligator and crocodile references or appearances that were removed from the Florida theme park, Wahler, a spokeswoman for Walt Disney World Resort, did not respond.
RELATED:
Child dragged into water by alligator near Disney's Grand Floridian Resort, police say
Third tragedy unfolds in Florida; body of 2-year-old recovered
Disney will add warning signs about alligators at Florida resort
Disney World limits fishing after alligator attack on toddler