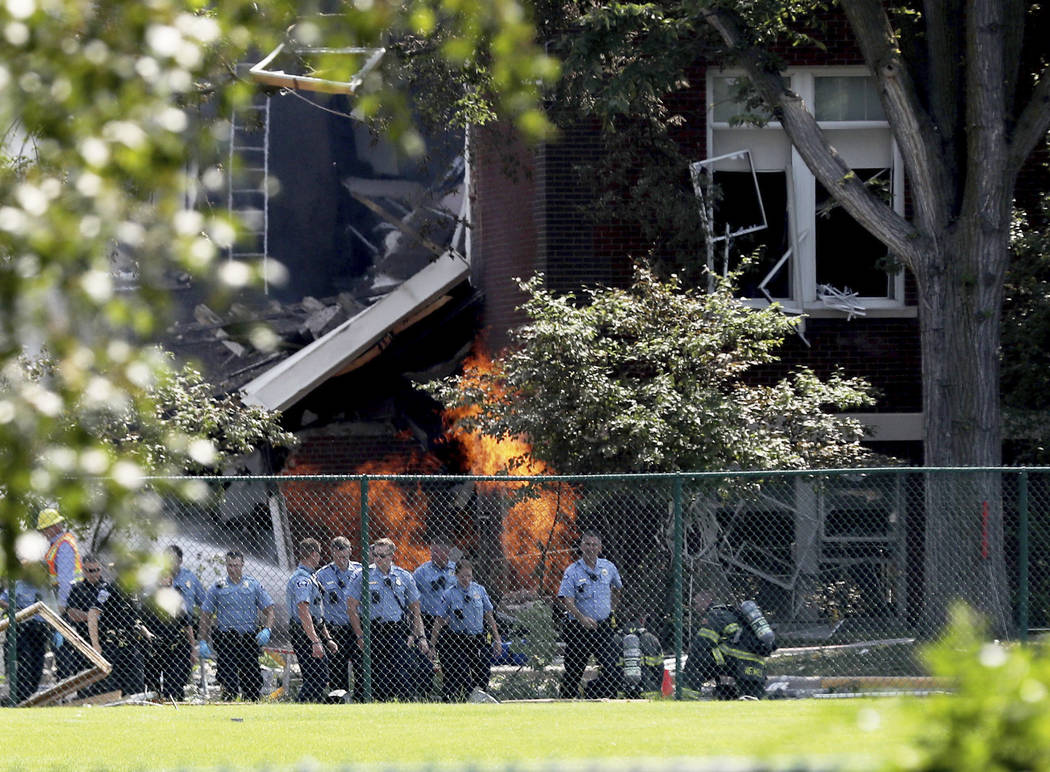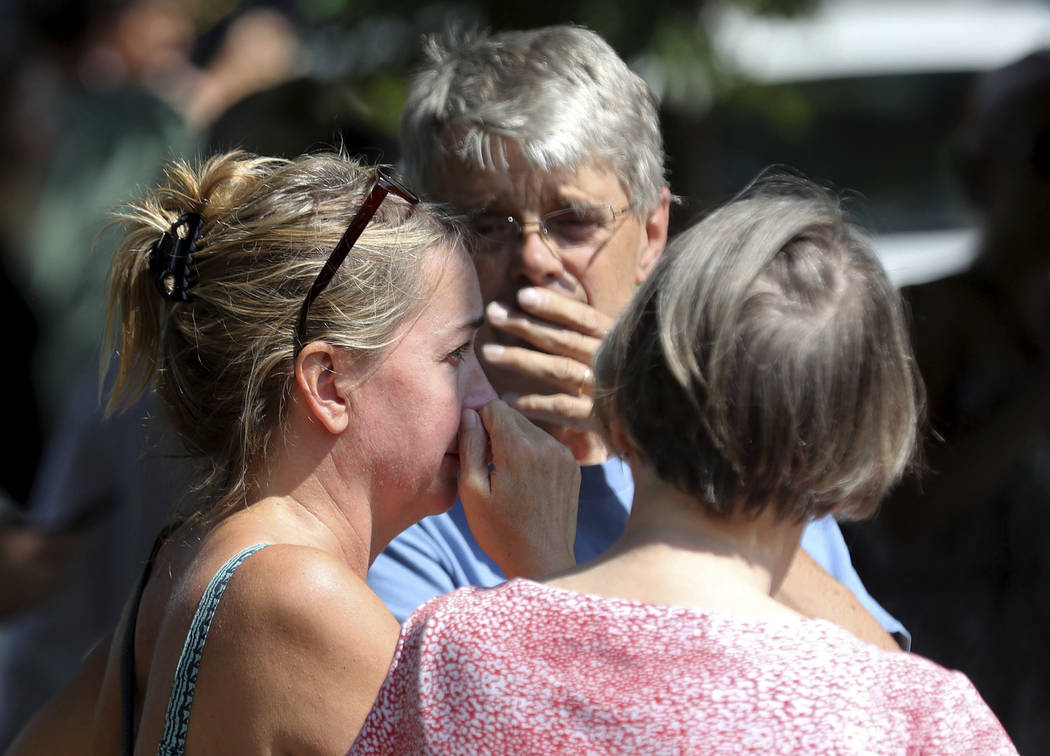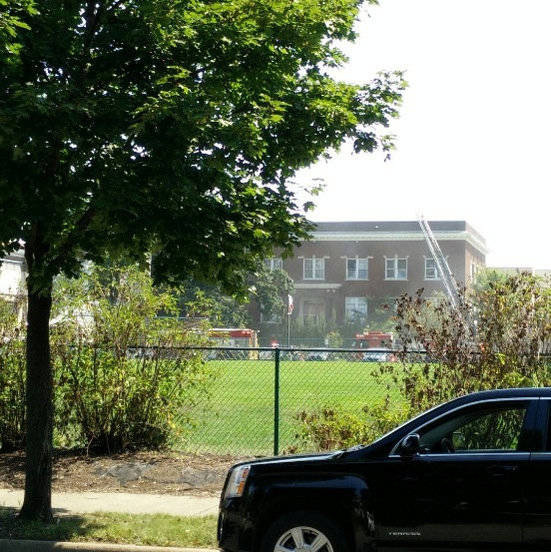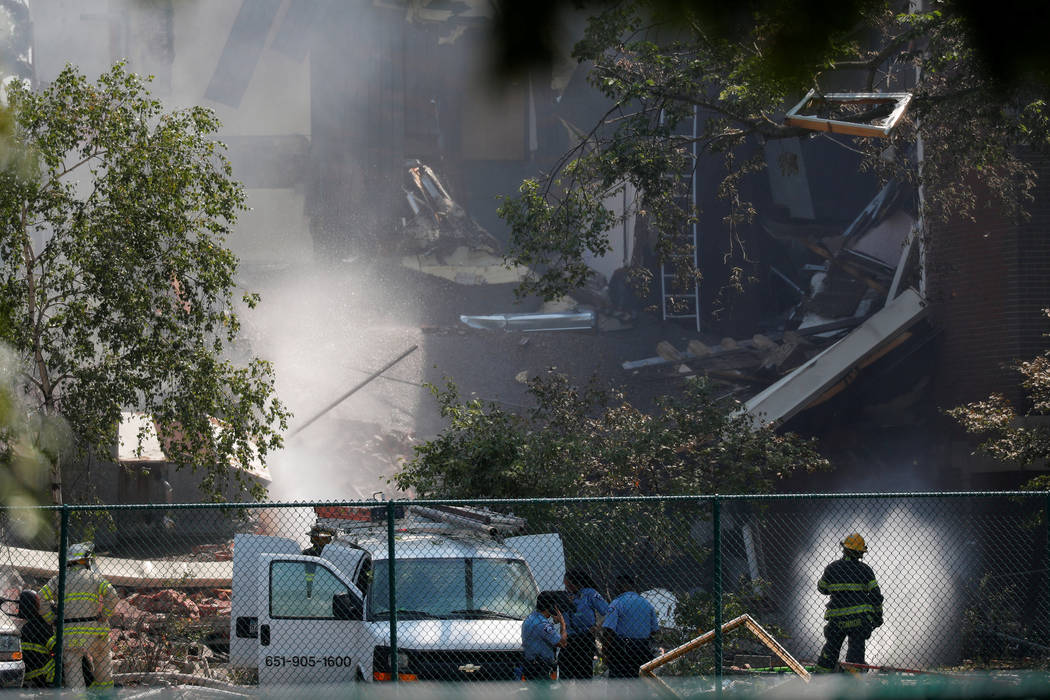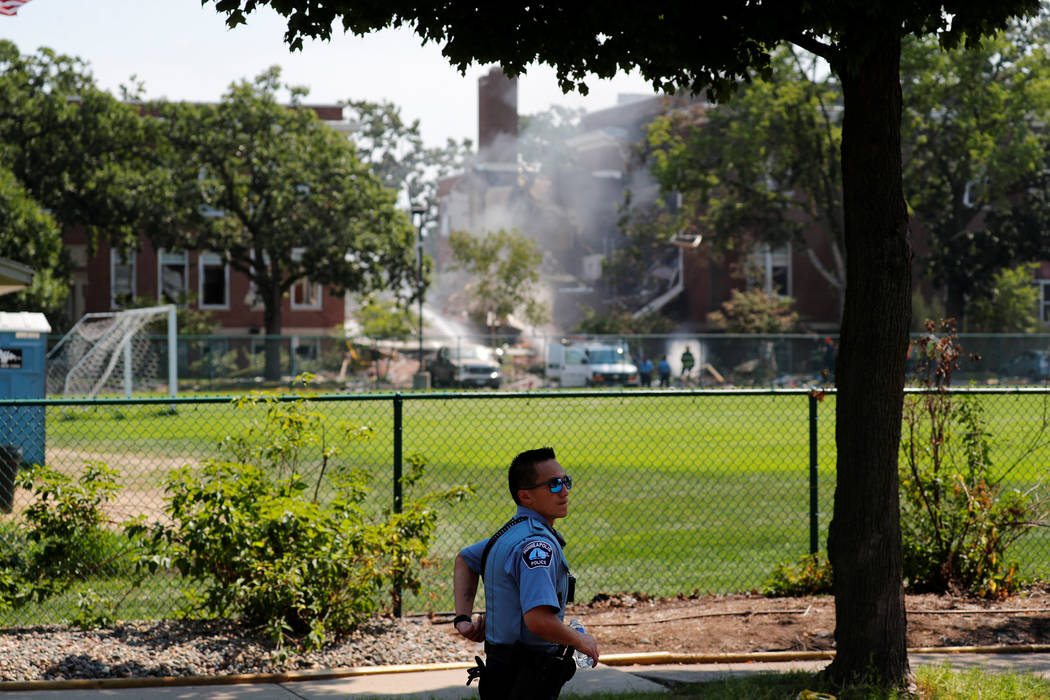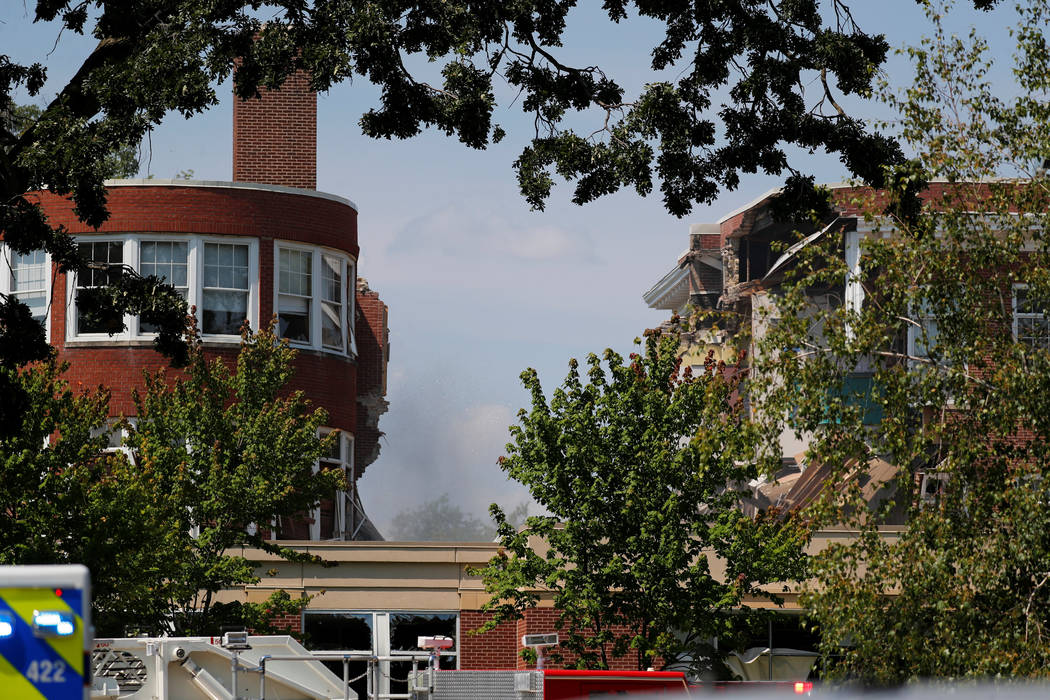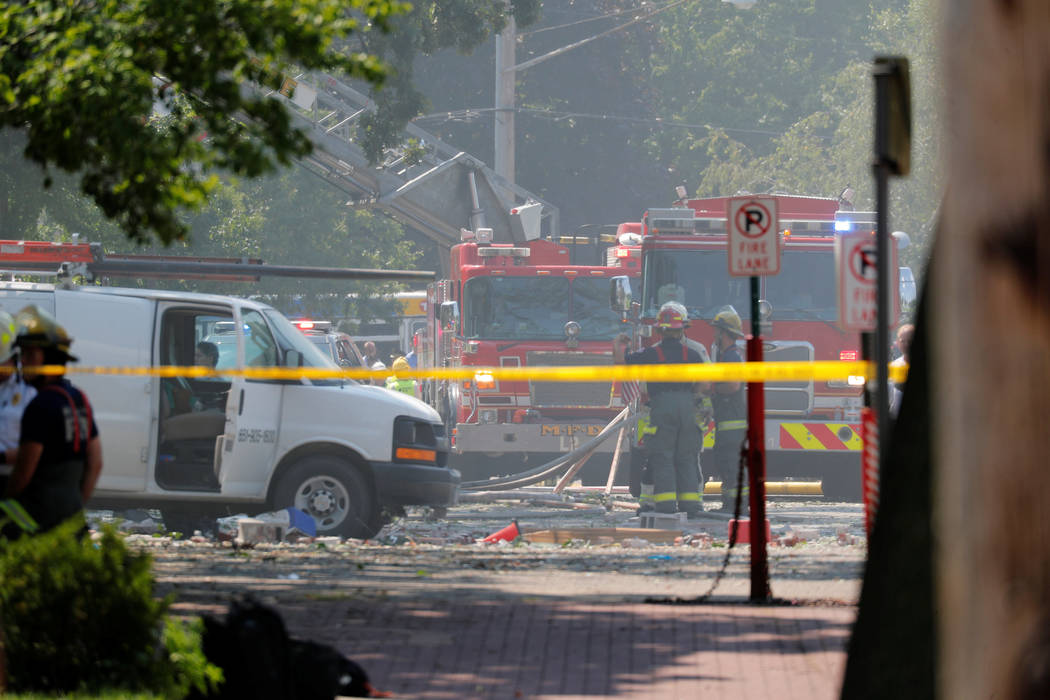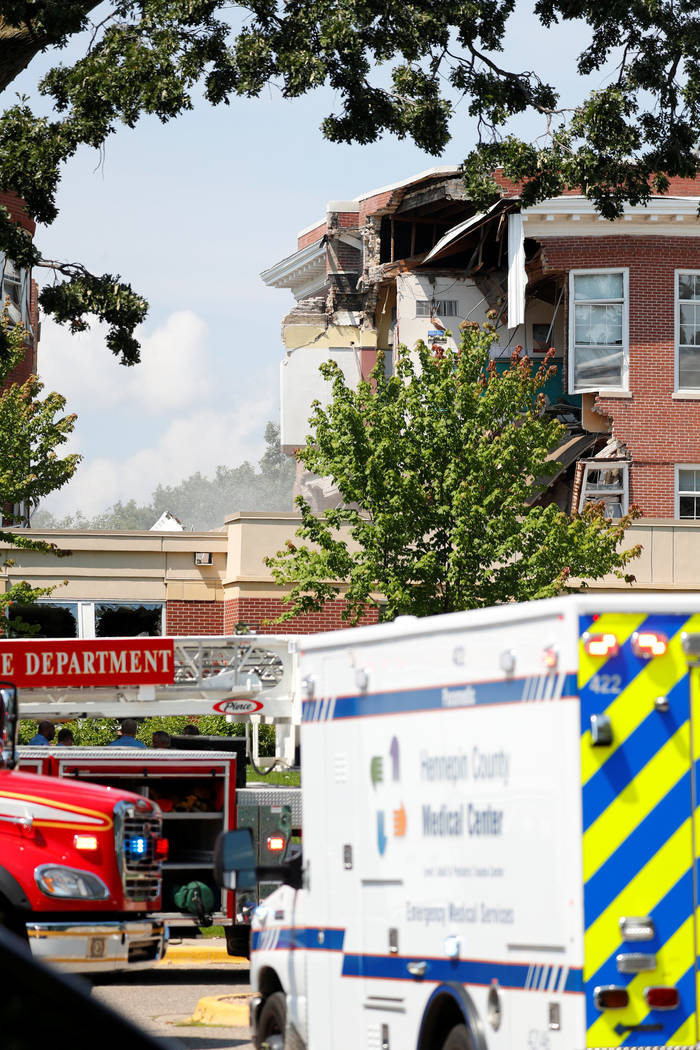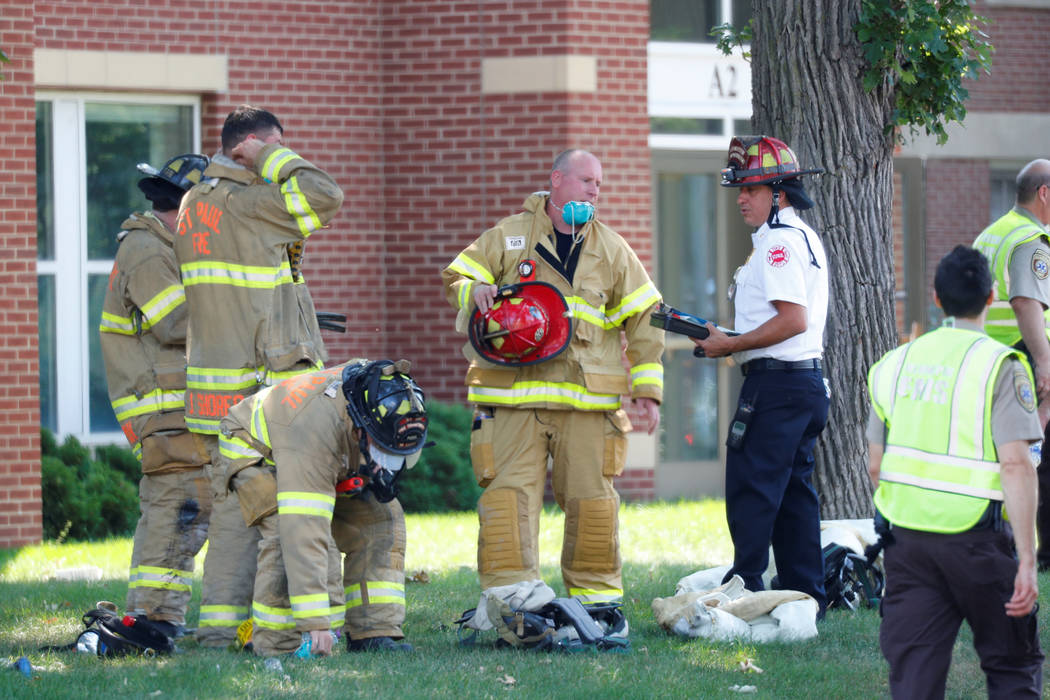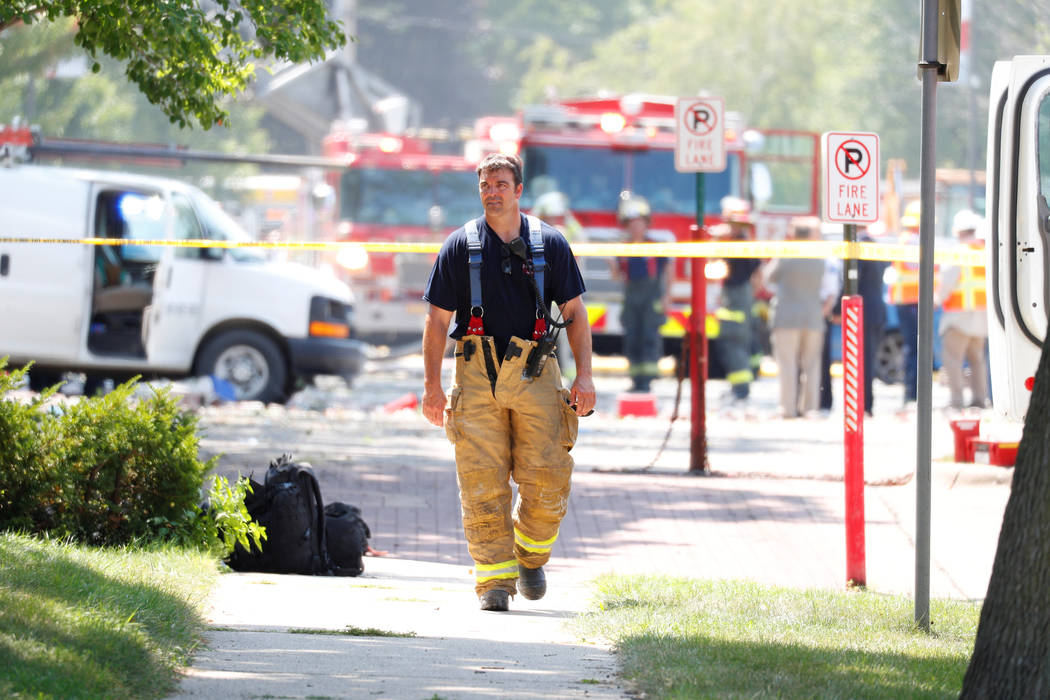 MINNEAPOLIS — At least one person was killed and nine others injured on Wednesday after a gas explosion ripped through a Christian private school in Minneapolis, causing a building to collapse.
One other victim remained missing some four hours after the 10:20 a.m. CDT blast at Minnehaha Academy, Minneapolis Fire Chief John Fruetel told a news conference, and crews were searching through the rubble in hopes of finding that person alive.
"We still consider it a rescue at this point," Fruetel said, adding that the situation was "precarious" with two floors of unstable debris that could still collapse during the search.
The chief declined to identify the deceased person local CBS affiliate WCCO-TV, citing relatives, said Ruth Berg was killed. It said Berg was a business office assistant at the school.
Family members told local news channel KARE that John Carlson, an 81-year-old custodian, is still missing and that no one has been able to reach him.
All nine of the surviving victims were transported to local hospitals, where one was listed in critical condition, Fruetel said.
Authorities said there were early indications that a ruptured gas line may have led to the explosion and that it was caused by contractors working at the school. The academy confirmed on Facebook that there had been a gas leak and explosion at its Upper School.
"This is a day of extraordinary heartbreak in Minneapolis," Mayor Betsy Hodges told the news conference.
The federal Bureau of Alcohol, Tobacco, Firearms and Explosives said on Twitter that its agents, fire investigators and trained canines were at the site of the explosion.
Phillip Day, 41, said that he, his wife and their 17-year-old daughter, Chimali, had been at the school meeting with a counselor to discuss college options when the explosion occurred.
Day said that as they left a conference room, his daughter was blown back through the door by the force of the blast and his wife was scraped.
Tramon Van Leer, 33, was in the gym at the Minnehaha Academy playing basketball with his stepdaughter and four other girls when they heard the blast.
After they ran outside to safety, Van Leer said he looked back and, "Wow, the whole section of the school is gone."
3100 W River Pkwy Minneapolis, MN 55406