Authorities investigate if Orlando gunman had help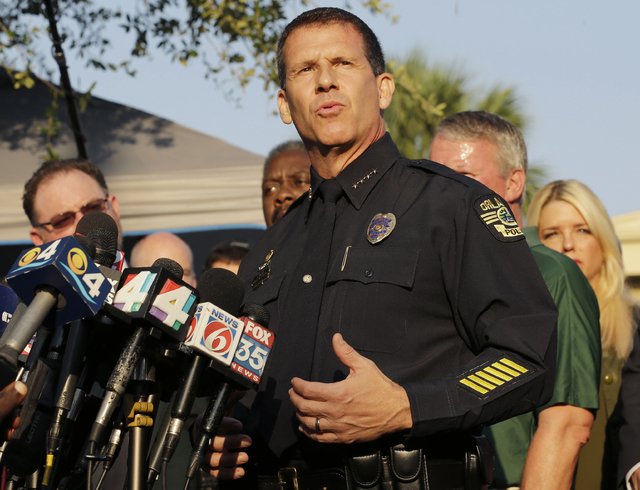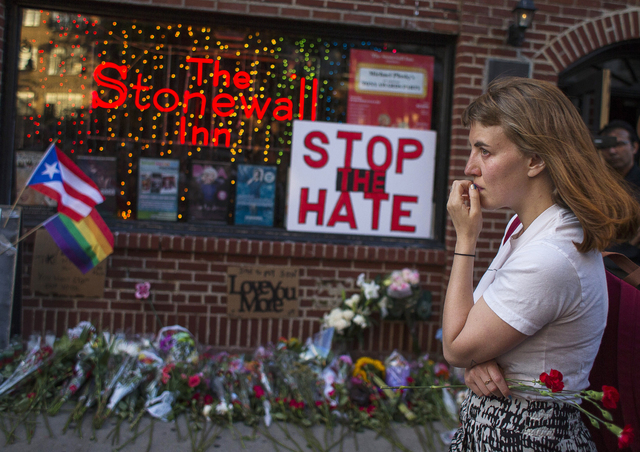 ORLANDO, Fla. — U.S. authorities on Monday were investigating whether a gunman who killed 49 people at a gay nightclub in Orlando and declared his allegiance to Islamic State militants had received any help in carrying out the massacre.
The FBI and other agencies were looking at evidence inside and in the closed-off streets around the Pulse nightclub, where New York-born Omar Mateen perpetrated the deadliest mass shooting in U.S. history, and the worst attack on U.S. soil since Sept. 11, 2001.
Mateen, the 29-year-old son of Afghan immigrants, was shot and killed by police who stormed the club early Sunday morning with armored cars after a three-hour siege.
Law enforcement officials were looking for clues as to whether anyone had worked with Mateen on the attack, said Lee Bentley, U.S. Attorney for the Middle District of Florida.
"There is an investigation of other persons, we are working as diligently as we can on that," Bentley said at a news conference. "If anyone else was involved in this crime, they will be prosecuted."
Officials stressed they believed there had been no other attackers and had no evidence of a threat to the public.
Mateen, who killed 49 people in a gun attack at a gay nightclub in Orlando, Florida, traveled to Saudi Arabia in 2011 and 2012, Saudi Interior Ministry security spokesman Major General Mansour Turki said on Monday.
He said Mateen performed the umrah Islamic pilgrimage for 10 days in March 2011, and eight days the following March.
Authorities said the killer, an American-born Muslim, called 911 from the club to claim allegiance to the Islamic State group.
BODIES REMOVED
The last of the bodies were removed from the Orlando gay nightclub overnight as investigators dug into the background of the gunman who killed 49 people and devastated a city world-famous for its theme parks.
"We will not be defined by the act of a cowardly hater," Mayor Buddy Dyer vowed on Monday, a day after the deadliest mass shooting in modern U.S. history.
Families of 24 of the victims from the massacre at a Florida nightclub have been notified.
Dyer described the progress at a Monday morning news conference. He says that by 11 p.m. Sunday, all bodies of victims had been turned over to medical examiner.
Orlando police Chief John Mina says an extra officer was working at the Pulse nightclub in full uniform. The officer engaged with the shooter near an entrance. Additional officers entered, and engaged the suspect in another gunbattle. The shooter retreated to the bathroom.
Mina says, "At that time we were able to save and rescue dozens and dozens of people and get them out of the club."
Officers then secured everything, and the SWAT team was brought in. Mina says officers then set up for an explosive breach on the bathroom wall. Mina says he made the decision to breach the wall, which created a hole through which dozens of clubgoers were rescued. Then the suspect exited through the same hole, and engaged in another gunbattle with officers. Shooter Omar Mateen was then killed.
FBI officials said they had investigated him in 2013 and 2014 on suspicion of terrorist sympathies but could not make a case against him.
Mateen opened fire at the Pulse Orlando club with an AR-15 semi-automatic rifle in such close quarters that the bullets could hardly miss. He was gunned down after police used explosives and a small armored vehicle to punch a hole in a wall and allow dozens of club-goers to escape, police said.
"I've always felt so safe here for my family, kids. And now, I don't know," said Marlon Massey, who lives across the street from the club, in the city known to tourists around the globe as the home of Walt Disney World and other theme parks.
GUNMAN'S FATHER
The father of the Orlando nightclub shooter is calling his son's massacre "the act of a terrorist."
Seddique Mir Mateen gave a statement to reporters and answered a few questions Monday at his home in Port St. Lucie, Florida. On Sunday, the father suggested that his son's anti-gay hatred may have led to the rampage, saying his son got angry a few months ago when he saw two men kissing in Miami.
Mateen apologized for what his son did and said "I am as sad and mad as you guys are."
He wouldn't go into details about any religious or political views his son held, saying he didn't know.
President Barack Obama called the shooting an "act of terror" and an "act of hate" against a place of "solidarity and empowerment" for gays.
Authorities have not said whether Mateen was directed by the Islamic State or simply acted in sympathy with the extremist group. His father suggested another motive: anti-gay hatred. The father said his son recently got angry when he saw two men kissing in Miami. Mateen's ex-wife said he was mentally ill — specifically, bipolar.
Mateen was the son of an Afghan immigrant and lived in Fort Pierce, Florida, where he had worked as a security guard.
The Islamic State's radio called Mateen "one of the soldiers of the caliphate in America." Al-Bayan Radio, a media outlet for the extremist group, hailed the attack, saying that it targeted a gathering of Christians and gays and that it was the worst attack on U.S. soil since 9/11.
Even if the attacker sympathized with the Islamic State, it was unclear whether the group planned or knew of the attack beforehand.
FAMILIES NOTIFIED
Thirty-nine of the dead were killed at the club, and the others died at hospitals, the mayor said. By Monday morning, families of 24 of the victims had been notified, Dyer said.
Workers removed the bodies four at a time on stretchers and loaded them into white vans. The action was repeated over and over. The covered bodies were taken to the county medical examiner's office. All were there by 11 p.m., Dyer said.
At least 53 people were hospitalized, most in critical condition, and a surgeon at Orlando Regional Medical Center said the death toll was likely to climb.
On Monday morning, officials emphasized that there was no immediate threat to the public.
The shooting started about 2 a.m., with more than 300 people inside the Pulse, where it was Latin night.
"He had an automatic rifle, so nobody stood a chance," said Jackie Smith, who saw two friends next to her get shot. "I just tried to get out of there."
Jon Alamo had been dancing for hours when he wandered into the club's main room just in time to see the gunman. "You ever seen how Marine guys hold big weapons, shooting from left to right? That's how he was shooting at people," he said.
"My first thought was, 'Oh, my God, I'm going to die,' " Alamo said. "I was praying to God that I would live to see another day."
Pulse patron Eddie Justice texted his mother, Mina: "Mommy I love you. In club they shooting." About 30 minutes later, hiding in a bathroom, he texted her: "He's coming. I'm gonna die."
Justice's name would eventually be added to the list of the dead.
The previous deadliest mass shooting in the U.S. was the 2007 attack at Virginia Tech, where a student killed 32 people before killing himself.
Mateen was not unknown to law enforcement: In 2013, he made inflammatory comments to co-workers and was interviewed twice, according to FBI agent Ronald Hopper, who called the interviews inconclusive. In 2014, Hopper said, officials found that Mateen had ties to an American suicide bomber, but the agent described the contact as minimal, saying it did not constitute a threat at the time.
Mateen bought at least two guns legally within the last week or so, according to Trevor Velinor of the Bureau of Alcohol, Tobacco and Firearms.
Mateen exchanged gunfire with 14 police officers at the club and took hostages at one point. In addition to the assault rifle, he also had a handgun. Police Chief John Mina said officers held back for some time because Mateen indicated he had a bomb vest.
About 5 a.m., authorities sent in a SWAT team to rescue the remaining club-goers, Mina said.
RELATED
Las Vegas LGBT center holds vigil for Orlando shooting victims – PHOTOS
City releasing names, ages of Orlando nightclub shooting victims
Metro beefs up Strip presence after Orlando nightclub mass killing
Las Vegas nightclubs mostly silent on Orlando shooting
50 dead, 53 injured after shooting at Orlando nightclub
Orlando nightclub shooter was body builder, guard; once wanted to be cop
Orlando nightclub was sister's tribute to gay brother who died of AIDS
Nevada reacts to Orlando nightclub shooting