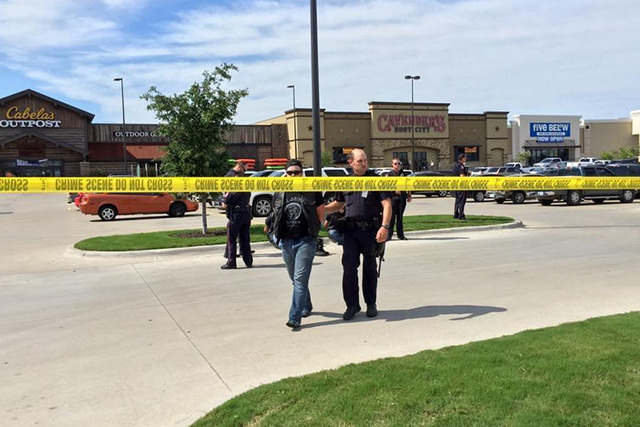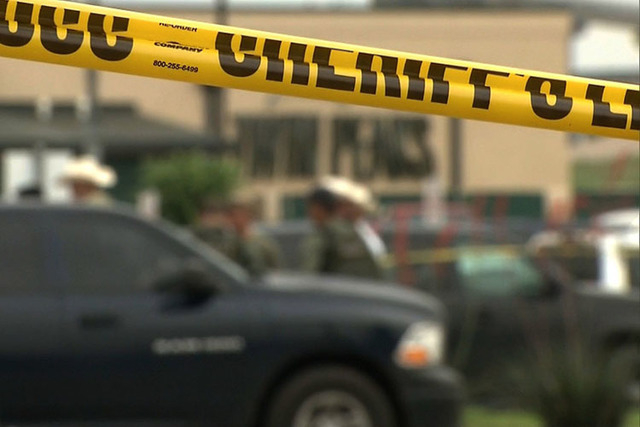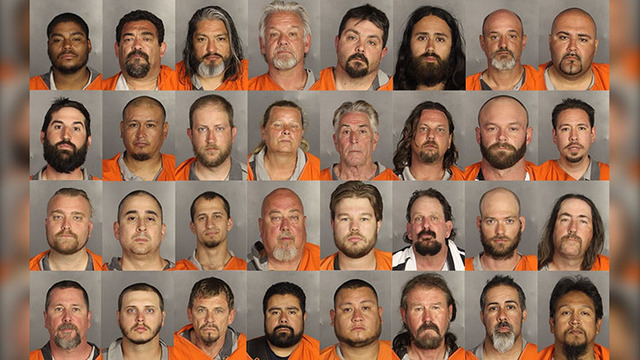 Biker gangs have been a part of American culture almost as long as the motorcycle itself — sometimes demonized, sometimes glorified.
The Justice Department calls them OMGs, short for Organized Motorcycle Gangs. There are about 500 large gangs across the United States, with multiple chapters. If you count smaller, organized ones, the number swells to 2,500.
Add them all up and the FBI estimates some 44,000 Americans belong to OMGs.
From a disputed riot in Hollister, California, immortalized in the 1953 film "The Wild One," to this week's shootout at Twin Peaks in Waco, Texas, here's a look at the history and violence of American motorcycle gangs.
1947 – The Hollister Motorcycle Riot
In the 1930s, the American Motorcyclist Association hosted motorcycle rallies in Hollister and the community loved them. The influx of bikers was good for business.
After a break for World War II, the rally was back, bigger than ever and with a flood of veterans drawn to the excitement and freedom associated with motorcycles. Following the war, life in mainstream American for many was just too mundane.
From July 3 to July 6, the little town of 4,500 residents was overrun with bikers, up to 4,000 by some estimates, but certainly more than the Hollister's seven-member police force could handle.
Beer bottles littered the streets, people were sleeping everywhere.
Bikers did what bikers do. They raced around and popped wheelies. The state police were called in to clear the town.
The event got big play in Life magazine and inspired the 1953 film "The Wild One," starring Marlon Brando. His leather jacket and brooding demeanor gave a face to the bad-boy biker image.
1969 – Hells Angels at Rolling Stones concert
This incident etched the Hells Angels into motorcycle gang lore.
Hired to provide security at a Rolling Stones concert in Altamont, California, a gang member killed Meredith Hunter, a man who rushed the stage with a gun after an earlier confrontation with Hells Angels.
The stabbing was captured on film. Witnesses reported several gang members stomping on Hunter.
Hells Angel Alan Passaro was charged with murder, but later acquitted on grounds of self defense.
Promoters paid the gang in beer, members had numerous scuffles with concertgoers throughout the day of the concert.
1972 – Drug dealer murder
The Bandido Motorcycle Club, or Bandidos for short, secured their own place in infamy after two brothers ripped them off in a drug deal, selling them baking powder instead of meth.
The gang kidnapped Ray and Mel Tarver, drove them into the Texas desert and forced them to dig their own graves before shooting and killing them.
2002 – Harrah's Casino brawl
This brawl among the Hells Angels and Mongols took place in the middle of a Harrah's casino in Laughlin, Nevada, after members of the rival gangs tried to use the same entrance.
The incident left three people dead.
Up to 80,000 motorcycle enthusiasts had descended on Laughlin, a town of 8,000 located 80 miles southeast of Las Vegas, for the 20th annual Laughlin River Run.
The 1,700-room casino hotel was fully booked for the event, and a hotel representative blamed the violence on outlaw gang members.
2006 – Sheddon massacre
In another stunningly brutal crime, the Bandidos gunned down eight of their own on a farm near London, Ontario. The killings were a move to take over this Canadian chapter of the gang, but only landed the members in prison.
2013 – Range Rover chase
This incident didn't involve an OMG, but did include what a district attorney called a "mob of motorcyclists."
Alexian Lien was driving his SUV in New York when he was surrounded by motorcycles swerving in and out of traffic. After being hemmed in by them, he ran over some of the bikers trying to escape. They later chased Lien down, pulled him from his SUV and beat him with his wife and 2-year-old child present. The developments were caught on video.
An attorney for one of the suspects said most of the motorcyclists didn't know each other.
2015 – Waco Twin Peaks shootout
Rival biker gangs clashed at a north Texas restaurant after weeks of warnings of escalating tensions between the Bandidos and the Cossacks biker gangs.
The shootout left at least nine people dead and 18 hospitalized. At least 170 people were arrested and charged. More than 100 weapons were confiscated as well.
Authorities braced themselves following reports that gang members were arming themselves and heading to Waco.