Bill Cosby's sexual assault retrial postponed to March
August 22, 2017 - 8:40 am
Updated August 22, 2017 - 9:06 am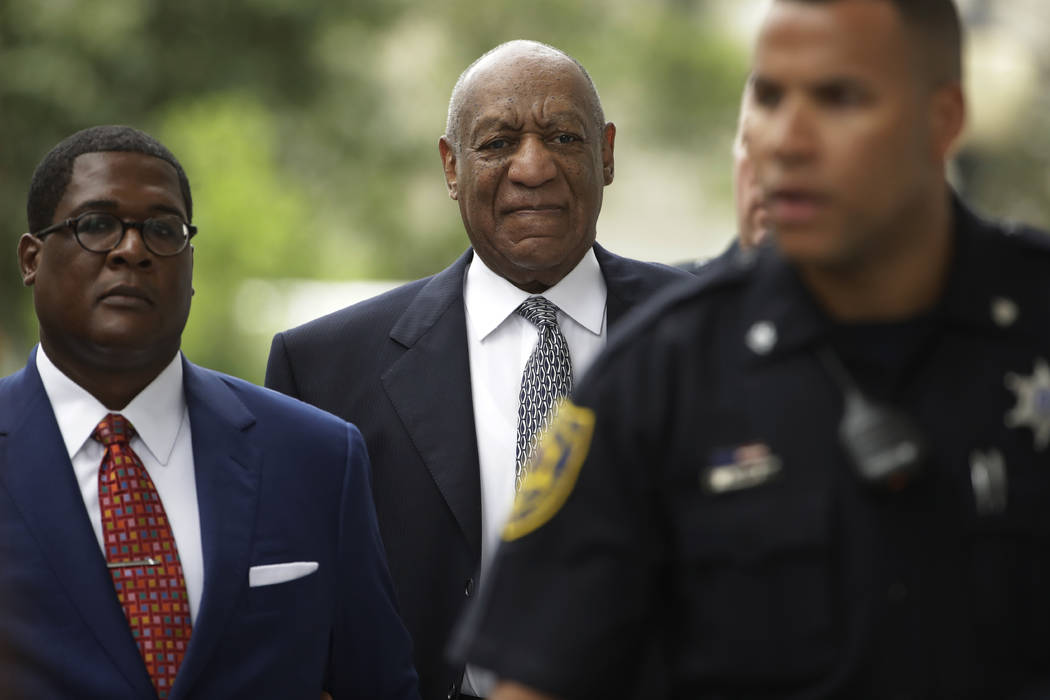 NORRISTOWN, Pa., — Comedian Bill Cosby's retrial on charges of sexually assaulting a former administrator at his alma mater in 2004 at his Philadelphia-area home will be postponed from November to March of next year, a judge said on Tuesday.
Montgomery County Court of Common Pleas Judge Steven O'Neill said the move will give Cosby's new defense team enough time to prepare for the trial.
Cosby's first trial ended in a mistrial in June after more than 50 hours of jury deliberation failed to yield an unanimous verdict on whether he drugged and assaulted Andrea Constand, who got to know Cosby while working for the women's basketball team at Temple University.
Cosby, 80, built a long career on a family-friendly style of comedy that unraveled after dozens of women came forward to accused him of a string of sex assaults dating to the 1960s. He has repeatedly denied wrongdoing, saying any sexual contact he had with his accusers was consensual.
Despite avoiding conviction in the first trial, Cosby elected to bring in a new defense team for the second one. Leading the new team is Tom Mesereau, a Los Angeles lawyer recognizable by his collar-length mane of white hair and best known for successfully defending the late singer Michael Jackson from child sexual abuse charges in 2005.
Cosby's retrial will be heard by jurors from the Philadelphia suburb that Cosby has long called home after Mesereau told O'Neill on Tuesday he would not seek a jury from outside Montgomery County.
The jurors in the first trial were bused in from Pittsburgh, some 300 miles (480 km) away, after Cosby's previous lawyers argued that intense publicity around the case would make it nearly impossible to select an impartial local jury.
Mesereau and two other lawyers, Kathleen Bliss and Sam Silver, have replaced Brian McMonagle and Angela Agrusa, who withdrew from the case but were present for the hearing.
McMonagle, who clashed with Cosby publicist Andrew Wyatt during the first trial, warmly embraced Wyatt, shook Cosby's hand and left the courtroom smiling after O'Neill formally accepted his motion to withdraw.
After the hearing, Wyatt said he and McMonagle get along personally but that "changes had to be made." Hiring Mesereau to replace McMonagle, he said, was akin to upgrading from a Mercedes-Benz to a Rolls-Royce.
Constand's allegation is the only one against Cosby that is recent enough to sustain criminal charges. Cosby was arrested in December 2015, days before the statute of limitations was set to run out.