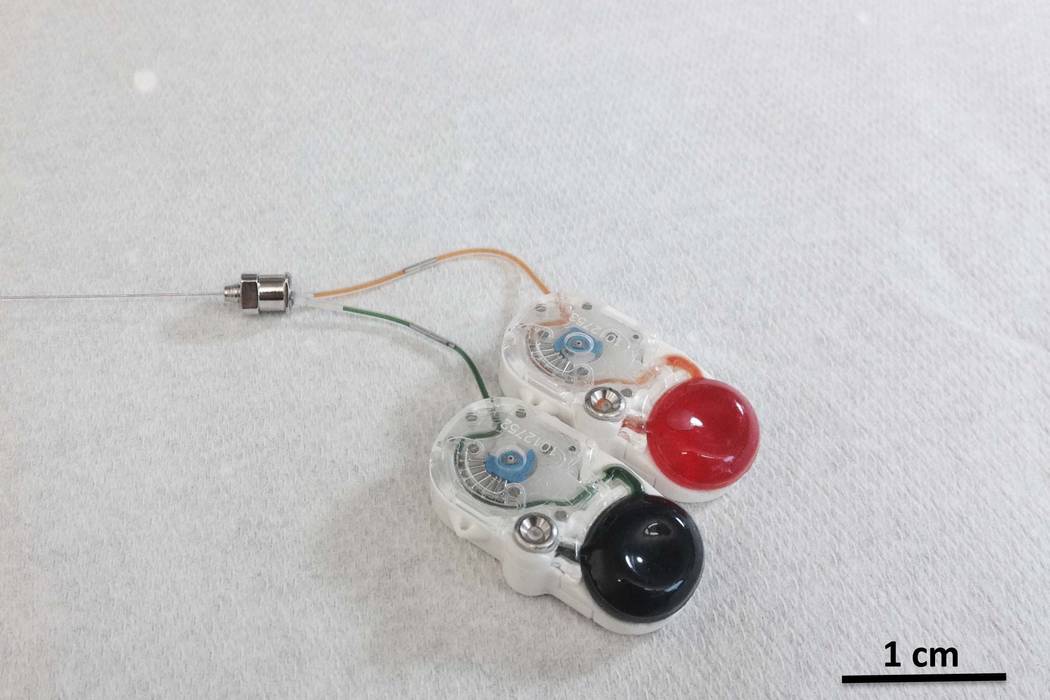 WASHINGTON — Better treatments for brain disorders are urgently needed, and MIT researchers are trying a new approach: They created a hair-thin needle that could be implanted deep inside the brain to drip medication on just the right spot.
It's been tested only in animals; more research is needed before trying it in people. But the hope is that delivering drugs with pinpoint precision could improve care with fewer side effects.
Here's how it works: A needle encasing two ultra-thin medication tubes is implanted into the targeted brain circuitry. It's hooked to two small programmable drug pumps implanted somewhere in the skin that deliver doses on demand. An electrode in the needle's tip signals how brain cells respond.
The study is being published Wednesday in the journal Science Translational Medicine.