California wildfire within 500 acres of breaking record
December 22, 2017 - 11:28 am
Updated December 22, 2017 - 1:05 pm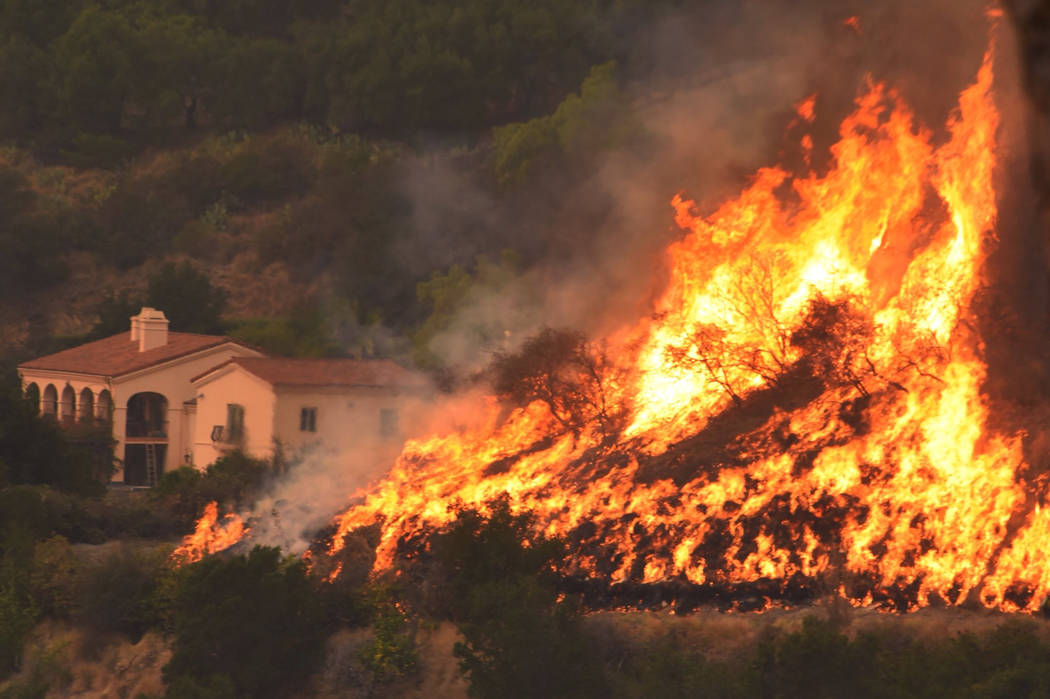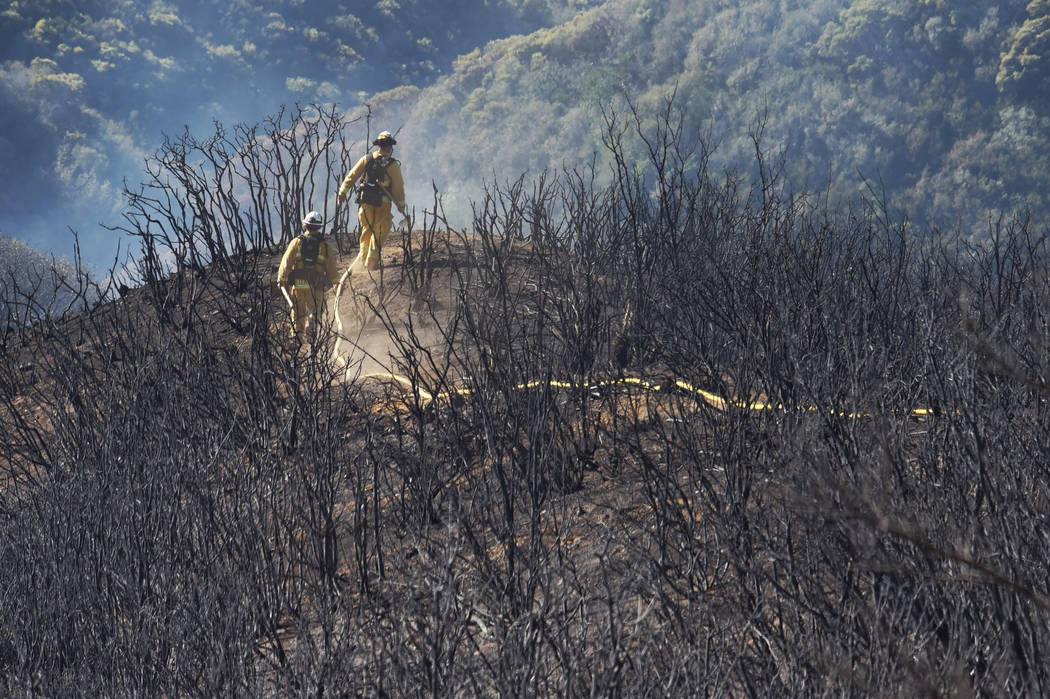 The huge wildfire that burned hundreds of homes northwest of Los Angeles this month is within 500 acres (202 hectares) of becoming the largest on record in California.
Despite minimal activity, the so-called Thomas Fire increased in size to 272,800 acres (110,400 hectares) as of Friday morning.
The state's largest fire on record burned 273,246 acres (110,581 hectares) in San Diego County in October 2003.
The Thomas Fire destroyed more than 1,000 structures as it raged through Ventura and Santa Barbara counties. It's now 65 percent contained and all mandatory evacuations have been lifted.