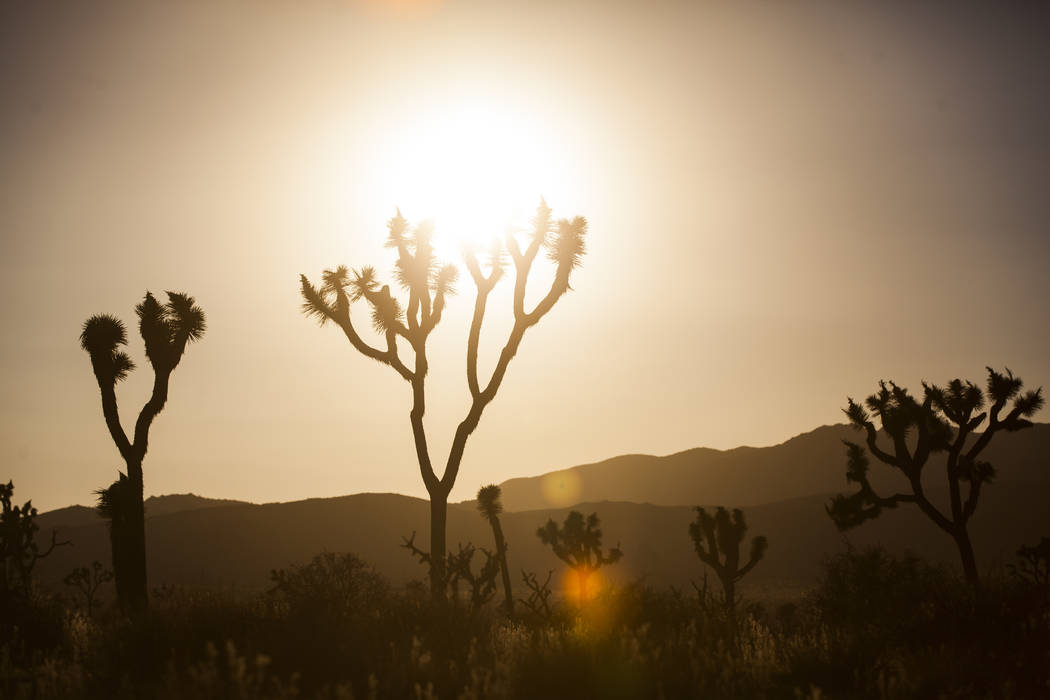 JOSHUA TREE NATIONAL PARK, Calif. — Joshua Tree National Park is seeing an explosion in popularity.
The vast park where the Mojave and Colorado deserts meet in Southern California had more than 2.8 million visitors in 2017.
The Press-Enterprise of Riverside says that's an increase of nearly 340,000 from 2016 and double the approximately 1.4 million who came as recently as 2013.
Park spokesman George Land says reasons for the surge included a substantial wildflower bloom, an unusually warm period from Thanksgiving through New Year's, and growing popularity among foreign tourists.
Land says Joshua Tree used to be a fall-through-spring park, but international visitors now make it a year-round destination.
Popularity, however, has brought problems ranging from traffic jams to crowded eateries in nearby towns.
Joshua Tree encompasses more than 1,230 square miles.
Lake Mead in Southern Nevada Lake Mead among nation's busiest parks
Lake Mead National Recreation Area rose to sixth among the nation's busiest parks in 2017 with almost 7.9 million visitors.
It was Lake Mead's highest total since 2003, and it helped propel the National Park Service to its second busiest year on record, according to statistics just released by the agency.
The busiest National Park Service sites in 2017, according to the agency:
1. Blue Ridge Parkway: 16.1 million visitors
2. Golden Gate National Recreation Area: 15 million
3. Great Smoky Mountains National Park: 11.3 million
4. Gateway National Recreation Area: 9.2 million
5. Lincoln Memorial: 8 million
6. Lake Mead National Recreation Area: 7.9 million
7. George Washington Memorial Parkway: 7.6 million
8. Natchez Trace Parkway: 6.3 million
9. Grand Canyon National Park: 6.3 million
10. Vietnam Veterans Memorial: 5 million
15. Glen Canyon National Recreation Area: 4.6 million
16. Zion National Park: 4.5 million
20. Yosemite National Park: 4.3 million
35. Joshua Tree National Park: 2.9 million
38. Bryce Canyon National Park: 2.6 million
66. Death Valley National Park: 1.3 million
67. Sequoia National Park: 1.3 million
87. Cedar Breaks National Monument: 909,200
102. Mojave National Preserve: 716,600
105. Kings Canyon National Park: 692,900
202. Great Basin National Park: 168,000