Car crashes into Chipotle in LA, injures 8 people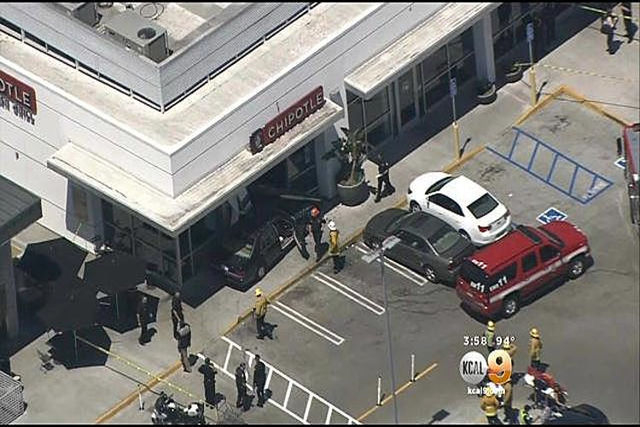 LOS ANGELES — Eight people were injured when a car crashed into a Chipotle restaurant in Los Angeles on Friday, with one person suffering head trauma in the accident, officials said.
The car struck the eatery at an angle and broke its glass facade but did not fully penetrate the storefront, said Los Angeles Fire Department spokeswoman Margaret Stewart.
The injured people, including four family members, who were transported to hospitals from the scene of the restaurant in the Mid-City area of Los Angeles had injuries ranging from minor to serious, Stewart said.
One person suffered head trauma and another had neck and back pain, she said.
At one point, one person was reported to be trapped under the vehicle, said Los Angeles police spokesman Officer Matt Ludwig. It appears the driver of the car crashed into the Chipotle by accident, he said.